FDA Approves Medtronic's Leadless Pacemaker
FDA Approves Medtronic's Leadless Pacemaker
Medtronic's Micra has beaten St. Jude Medical's Nanostim to U.S. market approval. The Micra is touted as the world's smallest pacemaker, representing a major innovative leap in pacemaker technology.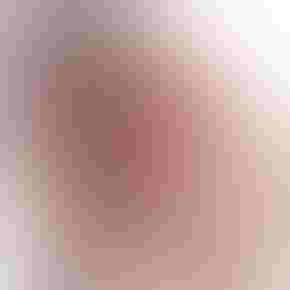 The Micra pacemaker is about the size of a vitamin tablet.
Chris Newmarker
FDA said Wednesday that it has approved Medtronic's Micra as the first pacemaker in the U.S. that does not require wired leads to provide an electrical connection between the pulse-generating device and the heart.
The approval represents a major win for Medtronic over rival St. Jude Medical, which has also been seeking U.S. approval for its leadless Nanostim pacemaker.
The devices--about the size of large vitamins and implanted inside the heart--forgo the need to run leads to the heart, avoiding problems such as infection. The devices both have long battery life--12 years for the Micra and 13 years for Nanostim.
"As the first leadless pacemaker, Micra offers a new option for patients considering a single chamber pacemaker device, which may help prevent problems associated with the wired leads," said William Maisel, MD, acting director of  FDA's Office of Device Evaluation, said in an agency news release. 
FDA approved the Micra for patients with atrial fibrillation or other dangerous arrhythmias such as bradycardia-tachycardia syndrome.
The approval came after a clinical trial of 719 patients implanted with the Micra. The results found that 98% of patients had adequate heart pacing six months after device implantation. Less than 7% of the patients experienced complications such as prolonged hospitalizations, blood clots in the legs and lungs, heart injury, device dislocation, and heart attacks. 
"In the clinical trial, the Micra was successfully implanted in nearly all patients, and met its safety and effectiveness endpoints by wide margins. This gives us great confidence that this miniaturized device will bring patients the most advanced pacing technology, combined with the less-invasive nature of the new technology," Dwight Reynolds, MD, University of Oklahoma cardiovascular professor and principal investigator in the Micra TPS Global Clinical Trial, said in a Medtronic news release.
It is also worth noting that Micra patients had 54% fewer hospitalizations and 87% fewer system revisions than the historical control group.
Measuring just 24 mm in length with a volume of less than a cubic centimeter, the Micra is one-tenth the size of current-gen pacemakers. It can be inserted directly into the heart using a steerable catheter.    
Medtronic took the road less traveled by when it came to creating the Micra. Big medical device companies often acquire revolutionary innovations through other, younger companies rather than assume the risk of developing them in-house. But Medtronic instead systematically developed the device in-house over seven years.
Chris Newmarker is senior editor of Qmed and MPMN. Follow him on Twitter at @newmarker.
Like what you're reading? Subscribe to our daily e-newsletter.
Sign up for the QMED & MD+DI Daily newsletter.
You May Also Like
---