Don't Let the EU MDR Transition Delay Fool You
Don't Let the EU MDR Transition Delay Fool You
Medical device manufacturers who take their foot off the gas on EU MDR requirements in light of recent deadline extensions are making a grave mistake, regulatory experts say.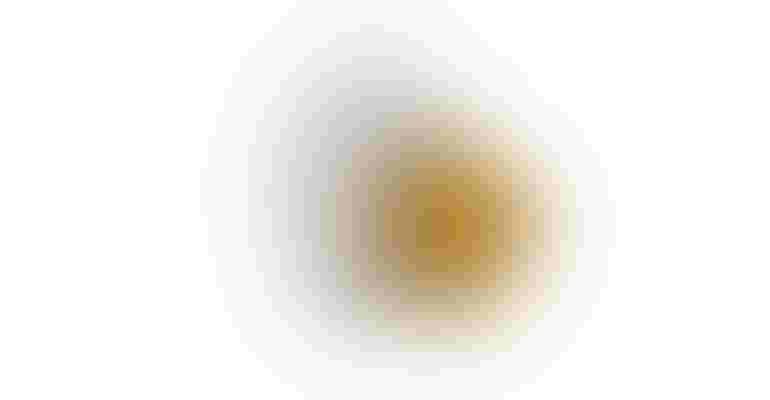 Image credit: Vaniatos / iStock via Getty Images
A recent timeline shift for the European Union's Medical Device Regulation (EU MDR) has created what one regulatory expert is calling, "The Great Misunderstanding of the MDR Amendment."
As MD+DI reported in March, the European Parliament has voted to delay the MDR transition, with a staggered deadline extension schedule based on medical device risk. But that doesn't mean manufacturers can take their foot off the gas pedal, so to speak.
To clear up the misunderstanding and address some frequently asked questions about the MDR amendment, Monir El Azzouzi had Florian Tolkmitt, co-founder and CEO at Pro-Liance, on his podcast, Easy Medical Device. In addition to running Pro-Liance, a consulting firm supporting medical device manufacturers with regulatory affairs, clinical affairs, and quality management services, Tolkmitt is the chair of the Germany chapter of the Regulatory Affairs Professionals Society (RAPS).
"I like to call it The Great Misunderstanding of the MDR Amendment because I think when the first discussions started about the MDR amendment late last year, in 2022, everyone right away had the feeling, 'Hey, we're going to get more time,' and not only the notified bodies but mainly the manufacturers and I think because there was no very clear communication, besides the process of drafting the MDR amendment and then going through all the necessary legal steps until it was published in March," Tolkmitt said.
But the idea that the amendment gives manufacturers more time to prepare for the new medical device regulatory requirements is a false perception, Tolkmitt said.
"Many manufacturers were really waiting until the last minute to do the switch from MDD (Medical Device Directive) to MDR and that was simply not possible with the available notified body capacity," he said. "So, the intention of the MDR amendment is to give more time to notified bodies to evenly distribute the switch of MDD certificates to MDR certificates."
The misunderstanding is that manufacturers also have additional time to do all the necessary preparation work, Tolkmitt said.
"And that is simply not true," he said. "They really have to put their foot on the gas, or not release it at all, and continue to do everything possible to achieve a smooth transition so that the notified bodies in the end will have sufficient time."
If all the medical device manufacturers keep putting it off, the notified bodies will have the same problem that led to the amended timeline, Tolkmitt said.
The amendment takes into consideration the inherent risk a given medical device carries and recommends different deadlines for the required transition based on those risks. For example, devices that pose a higher risk will have a shorter extension (December 2027 deadline), while less risky devices will have a longer extension time window (December 2028 deadline). In addition, the amendment introduces a clear transition period (May 26, 2026) for class III custom-made implantable devices, which are currently not covered by Article 120(3) of MDR. For these special devices, an extension is given to obtain certification of their quality management system by a notified body.
It's important to note, however, that the extensions are based on certain conditions. For example, only devices that are considered safe and for which the manufacturer has already taken steps to transition to the MDR will benefit from the additional time.
Tolkmitt said medical device manufacturers must have the QMS MDR ready by May 2024 if they want to benefit from the prolonged transition time.
"So, that's actually less than one year from now ... so there's not time to wait, that's really important," he said.
Also, by May 2024, manufacturers need to have launched a formal application for MDR transition with their devices, and then they have six months to negotiate a contract with the notified body and the contract needs to be signed by September 2024.
"If that doesn't happen then the milestone was not achieved and then the prolongation of the timeline is not possible," Tolkmitt said. "And of course, this negotiation of the contract and review of the formal application all takes time and the notified bodies, at least from what I have heard, are already fearing that in the period between May and September 2024 they will be very busy doing all these administrative things ... they are kind of fearing that they will have no time for other things, like performing conformity assessments."
If manufacturers wait until May 2024 to submit the application to the notified body, it might be too late, even though that is the deadline according to the MDR amendment.
"But I mean, what are you going to do if the notified bodies are overloaded with applications at a certain date and they are simply not able to handle anymore? So, don't wait. That's my advice," Tolkmitt said.
He recommends manufacturers count backward from the amended deadlines to ensure that they are allowing enough time to prepare.
"We know from experience from the different notified bodies that they are saying a conformity assessment or technical file review takes between 12 months and 18 months," Tolkmitt said. "You can subtract that from the end of 2027 and then it's already mid-2025 when the submission has to be made and the review can start. ... I mean, it still feels like it's some time away, but it's not so much anymore. And if a manufacturer has more than one product of course they cannot expect that they'll submit all the products at once."
One tricky aspect of the timing is that if the application is launched by May 2024 and the submission date isn't until January 2026, a lot can happen in between. So, Tolkmitt said, the technical documentation needs to be updated again.
"So, my suggestion is to work on getting the technical documentation MDR ready and then keeping it up to date until the submission date, and not wait until the submission date to get it ready," he said.
Sign up for the QMED & MD+DI Daily newsletter.
You May Also Like
---