Device Advocates Assert FDA's Authority
Device Advocates Assert FDA's Authority
NEWS TRENDS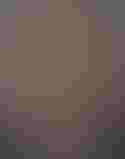 The Court's treatment of the Medtronic case will affect the entire industry, says James Beck.
By summer 2008, the U.S. Supreme Court will likely have made a decision that affects device manufacturers and their protection from certain product liability lawsuits brought about by states. The ruling in the case of Riegel v. Medtronic concerns devices that are on the market via the premarket approval (PMA) process.
The Court's decision could also affect how companies develop products and how they assess risk. The case was argued on December 4.
In 2006, the Second U.S. Circuit Court of Appeals upheld a lower court ruling that dismissed Riegel v. Medtronic. It stated that the Medical Device Amendments to the Federal Food, Drug, and Cosmetic Act give FDA ultimate say over the safety and effectiveness of PMA products. Thus, those issues are not for state courts to decide. As a result, Medtronic wasn't liable for injury that occurred when the company's catheter burst inside the patient, Charles Riegel, during surgery.
The plaintiff appealed the ruling, and the Supreme Court agreed to hear the case, despite protests from the Bush administration. "Medtronic had won in the Second Circuit, the government had filed an amicus brief saying don't take the case, and the Court took the case anyway," says James Beck, attorney at Dechert LLP (Philadelphia). "To me, that's not a particularly auspicious sign. It doesn't mean the case [against Medtronic] is in great danger, but it would've been preferable, from the defense's point of view, [if they had] never taken the case."
Device advocates, clearly not happy with the Court's move to hear the case, filed a joint amicus brief to urge the importance of FDA's position as the sole authority on the safety and effectiveness of medical devices. The brief was filed by AdvaMed, the Medical Device Manufacturers Association, Medmarc Insurance Group, and DRI, an international attorney organization, in October.
The brief asserts that a state-law liability approach to evaluating devices would be detrimental to innovation and would hinder patient access to technology. It also argues that decreased innovation, as a result of such liability risk, would hurt the economy.
"The safety and efficacy of medical technologies are best determined by FDA scientists—not by lawsuits filed in courtrooms," says Christopher White, executive vice president and general counsel at AdvaMed. White adds that state court liability cases would undermine FDA's scientific method of approving devices and could lead to conflicting standards.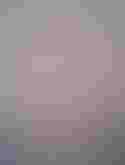 Daniel Troy fears that a state jury may award plaintiffs based only on patient outcome.
Former FDA chief counsel Daniel Troy is counsel for those named on the amicus brief. "What we tried to do was not just argue the legal issue, but talk about the broader public health implications. [This] liability environment diminishes access, increases price, reduces innovation, and creates negative incentives for proper risk communication," he says.
"What happens in these suits is that FDA is basically second-guessed by a completely nonscientific state jury. Many members of the jury may have no scientific training at all, and they tend to make a decision not based on what the company or product did, but on what happened to the plaintiff," says Troy. "The worse the [patient] outcome, the more likely it is that the jury makes an award sympathetic to that person."
A state-law liability approach likely won't change the way FDA assesses devices. However, Beck thinks it might result in disproportionate caution and less innovation among manufacturers. It might also cause them to submit excessive material to FDA.
Troy adds that if companies could be sued under state law, regardless of their involvement with FDA, it might drive them to overwarn on product labeling. "We'll end up with these incredibly prolix labels that nobody can understand."
If Medtronic loses, Beck thinks it would also influence how companies develop products. He says it wouldn't change FDA's evaluations, but it could cause companies to rethink whether it is worthwhile to push ahead with certain cutting-edge devices that might also carry significant risk. "Even though this case involves Medtronic, it would probably be more severe for smaller companies than it would be [for] Medtronic, which is able to take a product liability hit every now and then."
There's no doubt that if the Court holds there's no preemption, plaintiffs will introduce more lawsuits against companies that market PMA devices. Beck believes a ruling against Medtronic would result in "exponential increase" in product liability exposure.
"We're hopeful that the Supreme Court will agree with the vast majority of circuits that have found that a PMA preempts state court suits that are inconsistent with FDA's determination that the product is safe and effective," says Troy. "[The decision is] certainly going to be definitive on the question of preemption for PMA devices. It won't be definitive on the question of liability, because you always have to litigate liability, causation, and fault in these cases."

Copyright ©2008 Medical Device & Diagnostic Industry
Sign up for the QMED & MD+DI Daily newsletter.
You May Also Like
---