Demystifying Comprehensive Care for Joint Replacement: Waivers and Incentives
Demystifying Comprehensive Care for Joint Replacement: Waivers and Incentives
CMS's new joint replacement mandate includes a number of reimbursement waivers and incentives to increase flexibility in the postacute care setting.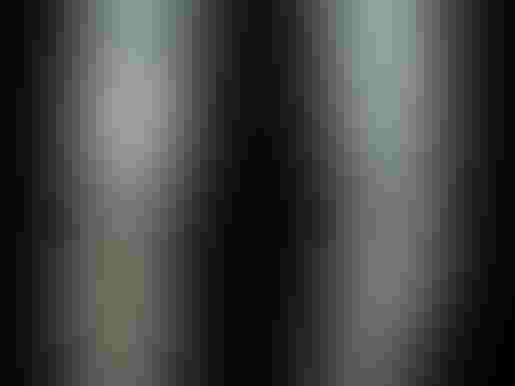 CMS's new joint replacement mandate includes a number of reimbursement waivers and incentives to increase flexibility in the postacute care setting.
Ben Torres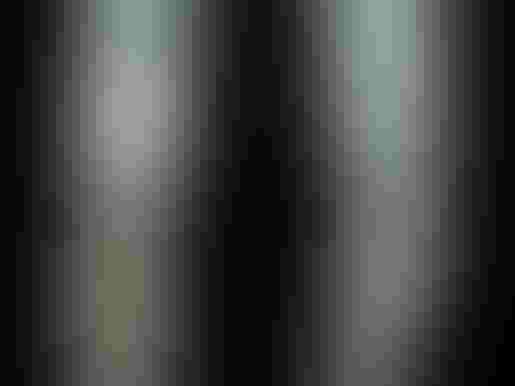 In Part 1 of Demystifying Comprehensive Joint Replacement (CJR), we went over gainsharing and financial agreements between hospitals and clinicians. In Part 2, we will go over the reimbursement waivers and incentives aimed to increase flexibility in the postacute setting.
Telehealth Billing
Traditionally, Medicare has only paid for telehealth services in certain geographic areas and under specific requirements--one such requirement being that telehealth visits must occur at an "originating site" as dictated by Medicare. This excludes the patient's home or place of residence. A facility fee would then be paid to the originating site and a separate payment would be made to the healthcare provider for the service.
Under CJR, with exception to face-to-face encounters for home health certification, Medicare will waive the geographic site requirement and allow patients from any region to receive telehealth services related to CJR. All other telehealth requirements set forth by Medicare must still be met. Additionally, Medicare will also waive the originating site requirement if the telehealth service furnished, originates in the patient's home or place of residence. Physicians and approved nonphysician providers (NPP's) will then be able to bill for in-home visits as long as they do so under one of nine CJR specific Healthcare Common Procedure Coding System (HCPCS) G-codes and comply with certain conditions. The G-codes and detailed telehealth requirements can be viewed in Medicare's CR-9533.
Post-Discharge Home Visits
In order to qualify for home health services, a Medicare beneficiary must be considered "home bound." Only then can physicians and NPP's furnish services to the beneficiary's home or place of residence and receive payment from Medicare.
However, for the purpose of promoting care coordination and monitoring of a patient's condition in CJR, Medicare is waiving the "incident to" requirement. This will allow Medicare beneficiaries who do not qualify for Medicare home health to receive post-discharge visits in their home or place of residence.
While Medicare typically does not allow for separate billing during postoperative recovery, surgeons and other qualified providers will be able to receive such payments up to 9 sessions during the 90 day post discharge period. This applies only to CJR patients. Services would be billed under the MD through the Medicare Physician Fee Schedule (MPFS) with a HCPCS G-code G9490, which is specific to CJR. Keep in mind that the waiver does not apply if a CJR beneficiary has already qualified for home health services.
SNF Three-Day Qualifying Stay
When transitioning beneficiaries to a skilled nursing facility (SNF) post surgery, Medicare normally requires an inpatient stay of at least three consecutive days. This is known as the SNF three-day rule. Although inpatient stays have decreased on average from 9.1 days to 3.7 days, Medicare has noticed a substantial increase in SNF utilization. This can be observed,in particular, with total hip arthroplasty (THA), where the average percentage of THA patients going to a SNF increased from 17.8% to 34.3% from 1991 to 2008.
If the SNF meets certain qualification criteria, Medicare will waive the SNF three-day rule for CJR beneficiaries following the anchor hospitalization in performance years two through five. This will allow CJR beneficiaries to remain covered under Medicare part A if the hospital deems them medically appropriate to transition to a SNF in less than three days. This is contingent upon the SNF having an overall rating of three stars or better on the Five-Star Quality Rating System.
The idea behind the waiver is to allow CJR hospitals and physicians more flexibility in utilizing coordinated multidisciplinary efforts to determine appropriate SNF coverage. Since the participant hospital is responsible for the entire episode spending for a lower extremity joint replacement (LEJR) episode, the hospital must carefully evaluate the appropriateness of early discharge as well as the medical necessity of skilled nursing. Furthermore, the hospital must account for the potential internal savings that can be accrued from early discharge while knowing that potential readmissions and complications can increase episode spending.
Patient Engagement Incentive
Healthcare providers can also take advantage of the patient engagement incentive (PEI), which waives certain fraud and abuse laws in order to permit hospitals to provide certain services or technologies that promote patient engagement or management of the beneficiary's care.
Under the conditions of the incentive, the item must be considered "in-kind" and not exceed $1000 if the item being provided involves technology. And it must be used to either encourage preventative care, adherence to treatment, or advance other CJR clinical goals. Provisioning of cash or other cash equivalent items are not considered patient engagement incentives. For example, hospitals can provide technologies that remotely monitor a patient's adherence to care or leverage telehealth if a patient is discharged directly home. It cannot, however, rewards patients with gift cards.
In using the PEI, healthcare providers should note the item or service must not be advertised or promoted but beneficiaries can be made aware of it at a reasonable time they could benefit. It must also be retrieved from the patient following the completion of the patient episode.
As hospitals begin to search for key post-acute providers and implement new care pathways, healthcare providers should be aware of the several program waivers that affords them greater flexibility in determining the best and most cost-effective care possible to ensure good outcomes for patients within the CJR model. In part three of Demystifying CJR, we will discuss some practical methods that healthcare providers will likely consider in order to enhance patient satisfaction and achieve the desired outcomes for CJR beneficiaries.
Ben Torres is a senior account manager for Reflexion Health, a digital health solutions company based in San Diego.
[image courtesy of STOCKDEVIL/FREEDIGITALPHOTOS.NET]
Sign up for the QMED & MD+DI Daily newsletter.
You May Also Like
---