Closer Regulatory Scrutiny Spurs Testing Providers
Closer Regulatory Scrutiny Spurs Testing Providers
Faced with increasingly stringent regulatory requirements, medical OEMs turn to equipment suppliers for new solutions
Originally Published MPMN July 2008
PRODUCT UPDATE
Closer Regulatory Scrutiny Spurs Testing Providers
Faced with increasingly stringent regulatory requirements, medical OEMs turn to equipment suppliers for new solutions
By aiming to take every precaution to protect patient safety, government regulators—from the perspective of device firms—can seem like impediments to success in the market place. Failure to meet regulatory requirements can delay a new device's release, force an OEM to alter a device's design, or even cause a device to be abandoned altogether. From the viewpoint of firms that supply testing and inspection equipment, however, new regulatory guidelines can present opportunities. As medical device OEMs seek testing systems and procedures that will satisfy the latest regulatory standards, equipment suppliers are striving to offer new alternatives. In addition, equipment providers are attempting to meet the increasing demand for testing systems that can provide quick-and-easy precompliance assessments, which can ease concerns about a product's readiness to face regulatory scrutiny.
Tough Grading for Stents
In response to recent controversies over performance problems with some drug-eluting stents, the American Society for Testing and Materials (ASTM; West Conshohocken, PA; www.astm.org) has begun assessing methods that would test these devices more rigorously. Moreover, FDA adopts many of the standards set by ASTM. "We have noticed that ASTM has begun to push back on tests that were formerly accepted," says Melissa Lachowitzer, product manager at Machine Solutions Inc. (Flagstaff, AZ; www.machinesolutions.org), a provider of testing systems to catheter and stent manufacturers. "It wants more-challenging benchtop tests, as well as tests conducted in a clinical-like atmosphere, rather than the simple handheld tests that a lot of companies have grown accustomed to using."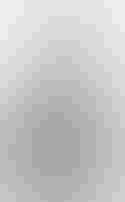 The 5544/RX testing system is suitable for balloon-expandable and self-expanding stents.
Through a new partnership with Instron (Norwood, MA; www.instron.com), Machine Solutions is attempting to help OEMs simplify the task of surviving in today's regulatory climate. The partnership has recently enabled Instron to introduce its 5544/RX balloon-expandable and self-expanding stent testing system, which combines proprietary radial testing technology from Machine Solutions with the tensile- and compression-strength testing capabilities offered by Instron's equipment. "It's basically a Machine Solutions head attached to an Instron body," Lachowitzer explains. "This is potentially advantageous [to manufacturers] because so many shops already have Instron's [systems] and the engineers are comfortable with them."
Adding to the flexibility of the system, the RX head can be removed, thereby allowing testing instruments to be used for a range of products including catheters and surgical devices. The long-time ubiquity enjoyed by Instron's equipment—which is used in a variety of industries—affords it a certain level of authority among regulators, according to Lachowitzer. Also, the 5544/RX system includes a special version of Instron's established Bluehill 2 materials-testing software package, which frees the OEM from having to perform validation and verification of any newly developed software.
The RX technology was originally developed for, and is still used in, Machine Solutions' own line of stent-testing equipment. At its core, it consists of a radial-expansion force gauge that interacts with a high-speed data acquisition system designed to increase the reproducibility of testing data. Repeatability is fast becoming a key requirement for passing regulatory muster. "More than ever before, manufacturers are being asked to back up their tests," Lachowitzer says.

The JewelBox-70T x-ray inspection system provides high-resolution images that can help manufacturers detect product defects.
Another piece of equipment developed specifically to help OEMs meet FDA requirements related to stent fabrication is the JewelBox-70T x-ray inspection system from Glenbrook Technologies Inc. (Randolph, NJ; www.glenbrooktech.com). It provides high-resolution images in a variety of environments in order to help manufacturers detect defects and satisfy FDA 21 CFR 820 guidelines for good manufacturing practices.
"What's unique about the system is that it provides x-ray images in real time and records them as a movie," says Gil Zweig, company president. "You can, for example, watch a stent being deployed into a catheter at 500 times its actual size, and, if a flaw is detected, you can use the movie to conduct failure analysis."
The system's 10-µm x-ray source provides magnification from 7 to 2000×, with resolution of 100 line pairs per millimeter. Five-axis positioners and a specialized software package have been incorporated in a unit half the size of systems with similar applications, according to the company. "Stent failures are often the result of deep defects that have been overlooked during inspection because no one could see them," Zweig says. "This [system] offers precise detail and leaves little to chance."
EMC Practice Testing
With more wireless devices and networks in use worldwide than ever before, regulatory standards for electromagnetic compatibility (EMC) have been evolving. For example, all medical devices destined for the European Union that emit electromagnetic radiation must now be tested in a semianechoic chamber under the guidelines of EN 60601-1-2:2001. Unfortunately for OEMs, this method of immunity testing can cost more than $10,000 per session.
Needless to say, it's not a test anyone wants to flunk. The HF-4040 and HF-6080 from Saelig Company, Inc. (Pittsford, NY; www.saelig.com) are handheld spectrum field analyzers designed to help firms ensure that they pass this and similar tests the first time around.
"It provides what we call an 'initial sniffing test' for precompliance," says Alan Lowne, president. "It's a matter of maximizing resources; these handheld devices cost in the hundreds of dollars, while the chamber tests cost in the thousands of dollars each time they're used."
The 4040 model is USB compatible and features a 10-MHz–4-GHz spectrum analyzer that enables the user to view all RF activity and potential wireless interference. The 6080 model is suitable for measuring frequencies to 7 GHz.
Another RF testing instrument was recently developed by Invisar Inc. (Morrisville, NC; www.invisar.com) to address the specific needs of an OEM client. The client had designed a wireless hospital communications system and needed a unique testing device—one that could be used both by technicians to test the system during its development and by end-users in the hospital to periodically check that the communications system was still functioning correctly.
As far as development testing, it was again a matter of precompliance. "The client needed to work out all the kinks before the system underwent certification testing in the hospital," says James Lestienne, company president. "At that point, it would have been costly to make changes, so the system went through rigorous testing with this device in the laboratory."
The client wanted the same testing instrument used in the hospital so that readings could be corroborated with hard results from the laboratory. Design of the instrument was complicated by the need to simplify it for end-users in the hospital. To enhance user friendliness, a touch screen interface was incorporated, along with an icon-based menu structure.
Invisar's main concentration is designing and deploying test systems geared to the needs of electronics, electromechanical, and other equipment manufacturers. Services include hardware, software, and systems integration and validation for PC-based automated systems, networking systems, and motion control applications. The company's ability to develop and manufacture custom testing instruments is particularly advantageous in the medical industry today, according to Lestienne. "With all the innovations and new regulatory requirements, it can be challenging for OEMs to find stock testing equipment that meets all of their specific needs," he says.

Copyright ©2008 Medical Product Manufacturing News
Sign up for the QMED & MD+DI Daily newsletter.
You May Also Like
---