Affordable Care Act Reform—Patient and Public Safety Must Transcend Politics
Affordable Care Act Reform—Patient and Public Safety Must Transcend Politics
A call to put patient safety at the top of the list of priorities for healthcare reform includes a directive for the medical device industry.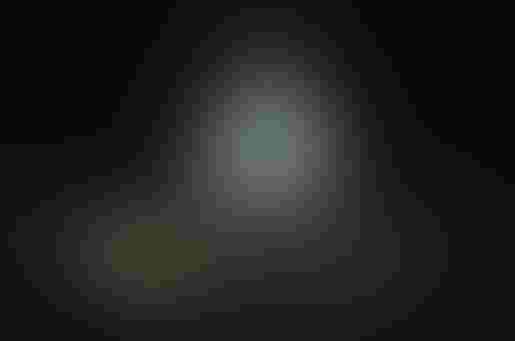 A call to put patient safety at the top of the list of priorities for healthcare reform includes a directive for the medical device industry.  
Jeffrey R. Ellis, PhD, MBA
Very soon, it is likely that both houses of Congress will agree on legislation to revise the Affordable Care Act (ACA) passed during the Obama administration. There is an almost universal bipartisan consensus that the bill passed earlier this year by the House of Representatives is unsatisfactory, as it removes many millions of Americans from affordable health insurance. Another failing is that the House bill does not give any consideration to how patient safety in hospitals can be improved. 
From personal previous research, I've concluded that directives for improvement of patient safety will have to come from Congress as part of an overhaul of the American healthcare infrastructure and public health system. At the time of publication, the U.S. Senate has drafted its own bill regarding ACA reform. It is imperative that individuals and organizations concerned with patient safety now contact their congresspeople--especially their senators--so that issues of patient safety can be addressed.
Among the organizations with a large stake in the outcome of the legislation are manufacturers of medical devices, hospital and nursing home furniture, bedding, gowns and other hospital textiles, flooring, wall coverings, and ventilator systems. It is also crucial that these organizations provide input to their legislators regarding federal budget appropriations as applied to healthcare. The proposed consolidation of healthcare research and policy groups, particularly that of the Agency for Healthcare Research and Quality with the National Institutes of Health, would likely lead to less research and utilization of medical devices and more research appropriated to finding new drugs and combinations thereof.
Critical measures also need to be taken to prevent the generation and spread of antibiotic-resistant pathogenic microorganisms and their escape from patient treatment environments into the general population. Already the current outbreak of infections with a 60% mortality from a Candida auris fungal microorganism is showing what can happen if public health measures are not taken. What can be done immediately is to install pathogen-hostile environments in areas of hospitals where patients have low immunity to infectious bacteria. Such environments made from existing commercial products with antimicrobial character would be economical to install. Hand washing, sterilization of operating room personnel clothing, and disinfection protocols must also still be followed.
The medical device industry would obviously have a large part to play and as argued in a previous blog post, would also be instrumental in the development of new technologies to contain and combat diseases, especially those caused by antibiotic-resistant microorganisms. Consequently, the industry should also try to have funding made available for the development of these new strategies. That means it will also be necessary to weigh in on budget appropriations as applied to healthcare.
Most important for the medical device industry will be to ally itself with other industry and trade groups that would also benefit from healthcare been taken out of politics. It is now more than necessary--given the looming threat of a pandemic from antibiotic-resistant organisms--to develop the best healthcare system available with appropriate use of proven public health safeguards. The federal, state, and local governments must be reminded in the strongest terms that their primary duty is to do their best to promote the public welfare. Even if it is concluded that an all-inclusive, government-supervised, single-payer system for the nation's healthcare is the best answer, then so be it.
The healthcare system in the United States needs reform. It must also be all-inclusive. Among industrialized nations, it is among the least efficient in managing resources. Algorithms must also be developed for the benefit of the taxpayer to combat those developed for healthcare providers to generate maximum revenue.
With the immediacy of healthcare reform legislation in the offing, it is important that we contact our legislators to emphasize that the health of the U.S. population must be held above political infighting and petty partisan quarrels.
Much as the founders of the American republic had to compromise with each other to put together the United States of America, in particular scrapping and reworking the original effort, the Articles of Confederation, so must legislators of today find acceptable compromises to assemble a national health care system that provides the best possible care for all those that will need it. The medical device industry has an important role to play in all of this.
Jeffrey R. Ellis, PhD, MBA provides market research, technology assessment, and commercial development services to companies and trade associations in the chemicals and plastics industries, as well as to government agencies and universities interested in the commercial development of intellectual property. He can be reached at [email protected].
[Image courtesy of SKEEZE/PIXABAY]
Sign up for the QMED & MD+DI Daily newsletter.
You May Also Like
---