A Blueprint for More U.S. Early Feasibility Studies
A Blueprint for More U.S. Early Feasibility Studies
The Medical Device Innovation Consortium has released a practical guide to U.S. early feasibility studies in hopes of increasing participation by medtech companies.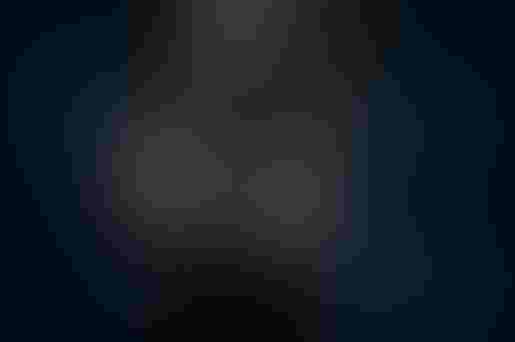 A public-private partnership has put forth a draft blueprint intended to give medical device companies a helping hand in planning and conducting early feasibility studies (EFS) in the United States.
Ensuring that medical device innovation stays alive and kicking in the United States is a well-known goal of several medtech industry groups as well as patient groups and FDA. The regulator has publicized several initiatives, including 2013 guidance on IDE applications for EFS with medical devices.
As MD+DI reported last year, that direction from FDA hasn't necessarily opened the floodgates for medtech companies to start running these early studies in the United States. A survey by the Medical Device Innovation Consortium (MDIC) published last June noted that more than half of the 116 medtech companies surveyed had only started EFS outside the United States. 
However, there was reason for hope, as almost 63% of those surveyed said they'd be willing to conduct or try to run a U.S. EFS. That's part of the reason MDIC promised in those survey results a forthcoming EFS blueprint. "Blueprint for Early Feasibility Success" was released Wednesday afternoon in draft form and will be the subject of a six-week public comment period. 
Karim Benali, vice president and chief medical officer at Abiomed as well as the lead author of the blueprint and chair of the EFS Working Group at MDIC, told MD+DI in a recent interview that he views it as a practical guide providing a high-level overview of the planning and execution phases of an EFS.
This reporter found the blueprint surprisingly easy to read, especially compared to some regulatory and legal documents that some companies may be accustomed to tackling. That ease of use was intentional, Benali said, to foster a good understanding and then potentially action by companies.
In last year's survey, one skeptical respondent said, "Let's not kid ourselves. The FDA putting out a press piece about FIH (first in human)/EFS is not related in any meaningful way to actual changes taking place at FDA regarding IDE turnaround times. We are currently initiating another FIH study for our product OUS."
Benali doesn't deny that some medtech companies may feel overwhelmed by U.S. regulatory requirements. He likened innovation to growing a plant or tree. For the latter, he said, "you need seeds, you need water, and you need a fertile environment" while with innovation, "you need knowledge and expertise, those are the seeds; you need capital, that is the water; and then you need a fertile environment, which is the ecosystem we live in." He continued, "The reality is, in the U.S., the ecosystem has become more burdensome over the years," not only in regulation, but in other areas as well.
The blueprint focuses on the planning and execution phases of an EFS, including sections on deciding whether an EFS is needed, working with institutional review boards (IRBs), considering intellectual property, and handling insurance or reimbursement challenges. The guide is intended to offer companies a valuable shortcut to information they need to know. 
"If you have, say, 20 employees, you really don't have the luxury of having legal counsel, regulatory counsel, clinical research counsel . . . Any additional information will accelerate the knowledge so that [employees] know what they have to deal with," Benali said.
The draft blueprint will be finalized after public feedback is incorporated. Then, the next step will be commitments from MDIC members and other medtech companies to run EFS in the United States, Benali said. He noted that industry leaders have expressed interest and concrete action is needed next. MDIC plans to work with companies that decide to take on EFS in the country to find challenges in the process and try to propose potential solutions.
"Our biggest hope is that will translate into some significant actions that at the end will benefit the patients," Benali said. 
[Image courtesy of SUPHAKIT73/FREEDIGITALPHOTOS.NET]
Sign up for the QMED & MD+DI Daily newsletter.
You May Also Like
---