7 Recent Medical Device Failures Catching FDA's Eye
7 Recent Medical Device Failures Catching FDA's Eye
Inadequate instructions, component issues, and assembly errors--those are but some of the causes behind recent medical device recalls and serious warnings announced by the FDA.
Here are some of the major medical device failure events since January:
1. Inadequate Sterilization for an Orthopedic Surgery Tool
The FDA is warning that a Greatbatch Medical Orthopedic surgical tool could cause serious injury or death because it came with inadequate sterilization recommendations.
Greatbatch initiated a voluntary field corrective action in late January for all Standard Offset Cup Impactors. An internal review at the company caught that the steam sterilization recommendation in the tools' instructions for use did not meet requirements for sterility assurance.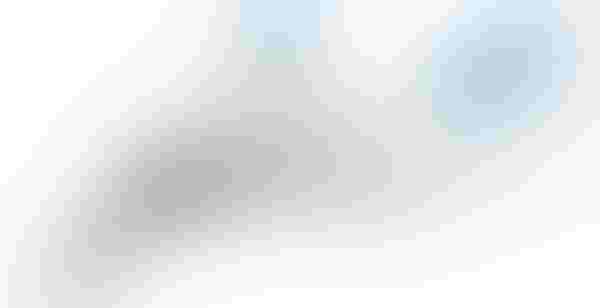 Standard Offset Cup Impactor from Greatbatch
Greatbatch has developed new sterilization recommendations that meet acceptable sterility assurance levels (AAMI ST79 standard) and provided them to affected customers.
The Standard Offset Cup Impactors are reusable tools used during acetabular replacement surgery to implant an acetabular cup.
Greatbatch says it has received no reports of adverse events related to the tools.
The FDA has designated the recall as Class I.
2. Steel Rust in a Hospira Injection
Merit Medical Systems has issued a recall over Custom Procedural Trays/Kits containing Hospira-produced 1% lidocaine hydrochloride injection,
Hospira itself is recalling one lot of 1% lidocaine hydrochloride injection contained in its Custom Procedural Trays/Kits after it confirmed that a customer found particles of oxidized stainless steel in a container of the cardiac drug.
The FDA designated the recall as Class I because an injected oxidized stainless steel particulate could potentially put a patient at risk from a strong magnetic field exposure. Place such a patient in a magnetic resonance imaging machine, and such a particle could tear through lung or other sensitive tissue.
On September 30, 2013, Merit Medical sent an urgent product recall notice to customers by FedEx--presenting the option of them either disposing the affected lidocaine onsite or returning all affected trays to Merit for credit or replacement.
Refresh your medical device industry knowledge at BIOMEDevice, March 26-27, 2014 in Boston.
The recall news comes amid another FDA Warning letter for Hospira's Rocky Mount, NC facility.
The Lake Forest, IL-based manufacturer of pharmaceuticals, other injectables, and infusion pump technologies says it has spent more than $200 million modernizing and improving its North Carolina facility in response to a 2010 Warning Letter. But still FDA says things aren't quite as they should be.
Hospira produced this promotional video in an effort to regain the trust of investors and patients.
3. Philips Respironics Ventilators with Defective Component
Roughly 600 Philips Respironics Trilogy Ventilators could cause serious injury or death because of a power management board issue that could cause the ventilators to not actually deliver mechanical breaths, the FDA recently reported.
In announcing a voluntary recall on February 11, Philips' Respironics Inc. business said there had been no reports of death or serious injury related to the problem.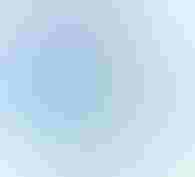 The Philips Respironics Trilogy100, as shown on the company's website.
The issue involves Trilogy Ventilator Models 100, 200, and 202, with affected units manufactured between December 31, 2013, and January 30, 2014. Serial numbers are available on the FDA's website.
The Philips Respironics Trilogy Ventilator is meant to provide support in a both a home and an institution/hospital, as well as portable applications such as wheelchairs and gurneys.
Philips Respironics says it became aware of a problem during production testing, discovering that the Trilogy ventilators contain a potentially defective ferrite component on the power management board of the device.
The company says customers should remove affected devices from service and to return them to Philips for replacement. All distributors, providers, and customers with potentially affected Trilogy devices will have their units replaced.
The FDA has designated the recall as Class I.
4. GE Healthcare Infant Resuscitators with Assembly Error
GE Healthcare is recalling a host of infant resuscitators from the past five years over a serious error during the assembly process.
The FDA announced Feb. 28 that it has designated the recall as Class I. FDA officials think the resuscitators could potentially seriously injure or kill infants because oxygen and air wall inlet fittings on their back panels were reversed during assembly.
The FDA says: "These recalled products may interfere with oxygen delivery resulting in inaccurate oxygen regulation in newborns (neonates) and may lead to low blood oxygen (hypoxia) or high blood oxygen (hyperoxia). This may cause death in neonates, particularly those who are critically ill. Preterm and low-birth weight babies are also at increased risk in terms of morbidity and mortality."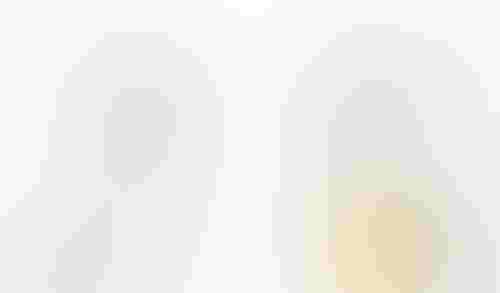 The Giraffe Stand-alone Infant Resuscitation System, as shown on GE Healthcare's website.
The recall involves a wide swath of GE infant resuscitators manufactured between April 2007 and October 2013, including the Giraffe Warmer with Resuscitation System, Panda Warmer with Resuscitation System, Giraffe Stand-Alone Infant Resuscitation System, Resuscitation System Upgrade Kits, and the Panda Freestanding with Resuscitation System.
5. Medline Guidewire with Flaking Coating
The FDA last month designated a Medline Industries guidewires recall as Class I.
The Medline guidewire is identified as the ACME Monaco Guidewire .035x150 3MMJ TCFC item number 88241, with affected products distributed between March 2013 and August 2013.
The guidewire is used in various surgical convenience kits assembled and marketed by Medline Industries. It is meant to fit inside a percutaneous catheter for the purpose of directing the catheter through a blood vessel.
The guidewires in question, however, have the potential for the coating to flake off of the wire, according to the FDA
6. Teleflex Tracheal Tube That Kinks
Research Park Triangle, NC-based Teleflex Medical, part of Limerick, PA-based Teleflex Inc., has a tracheal tube that can apparently kink during patient use.
Teleflex responded to complaints by sending a letter to U.S. customers on January 6, announcing its recall of its ISIS HVT Tracheal Tube Cuffed with Subglottic Secretion Suction Port (with and without Preloaded Stylet).
The FDA has designated the recall as Class I.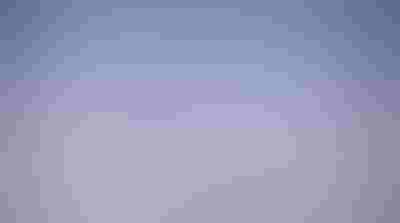 The Teleflex ISIS HVT, as shown on Teleflex Medical's website.
The Teleflex ISIS HVT was meant to meet the needs of patients requiring both short- and long-term ventilation, without the need to change tubes. It includes a separate line for subglottic secretion suctioning, which can help prevent ventilator-associated pneumonia among patients who are using a ventilator long-term.
Now customers are being told to immediately discontinue use of the recalled devices and return all unused ISIS products to Teleflex Medical.
7. Unclear Labeling on a Thoratec LVAD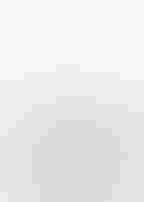 HeartMate II, as shown on Thoratec's website
Unlike the other events on this list, the FDA has not announced a Class I designation when it comes to Thoratec Corp.'s urgent safety advisory over four patient deaths related to its HeartMate II left ventricular assist device (LVAD).
No products need to be returned because the deaths and serious injuries were not the result of device failure, but rather patients and caregivers who were unable to understand instructions.
Still, the Pleasanton, CA-based company is updating labeling and training materials for the HeartMate II LVAS Pocket System Controller because some patients and caregivers experienced difficulties with the process of changing from a primary system controller to their backup system controller.
Besides resulting in four deaths, such difficulties also caused lost consciousness or reduced blood flow for five other patients, Thoratec said in a news release posted on the FDA's website.
Chris Newmarker is senior editor of MPMN and Qmed. Follow him on Twitter at @newmarker.
Sign up for the QMED & MD+DI Daily newsletter.
You May Also Like
---