5 Tips On How To Compete in Bundled Care Environment
5 Tips On How To Compete in Bundled Care Environment
Bundled payments in orthopedics represent an opportunity for smart medical device firms that are not afraid to change how they do business.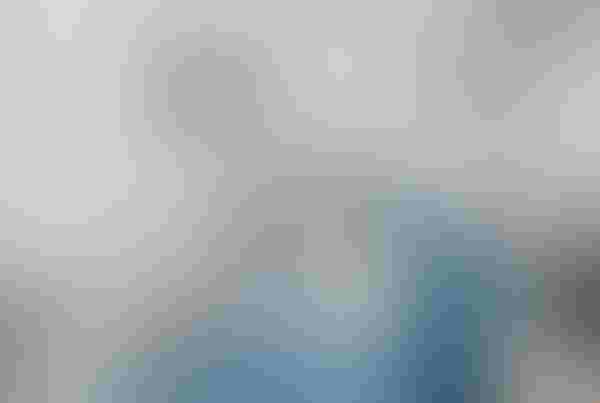 Bundled payment in orthopedics represent an opportunity for smart medical device firms that are not afraid to change how they do business.
Michael Abrams and Gordon Phillips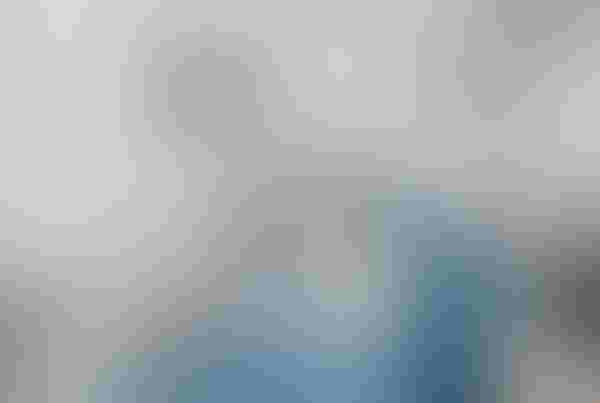 On the morning of April 1, hospital and medical device company executives woke up to yet another new chapter in bundled pricing -- CMS' Comprehensive Care for Joint Replacement (CJR) initiative. Unlike the Bundled Payments for Care Improvement (BPCI) programs that preceded it, there is no opt-out clause for the 800 hospitals designated as participants across the U.S. 
The implementation of CJR signals CMS's intent to ramp up pressure for progress toward value-based reimbursement. Making hospitals accountable for cost and quality for complete care episodes represents a stepping stone toward broader accountability.
By paying hospitals a fixed target price for a hip or knee replacement episode that extends for 90 days post-discharge, CMS expects to realize savings in excess of $340 million over the five year span of the initiative. In 2014 alone, 400,000 hip and knee replacement procedures were performed, costing more than $7 billion just for hospitalization. 
Stay on top of medtech trends and attend the MD&M East conference at the Jacob Javits Convention Center in New York, June 14-16.
Beyond the sheer total costs, a key driver behind the focus on these procedures was the broad variation seen in cost and quality. Average Medicare expenditures for surgery, hospitalization and recovery for hip and knee procedures ranged from $16,500 to $33,000 across geographic areas. Complication rates associated with factors such as infections or implant failures after surgery were more than three times higher at some facilities than others.
With CJR and other bundled payment programs, not only are hospitals challenged with getting their own house in order, but they must also pay greater attention to managing cost and quality across the entire 90 day post-discharge period. They will need to better understand their cost structures, establish evidence-based care paths and manage non-value-added variation. 
Although, many hospitals will focus on the post-acute care to drive out the biggest expenses, there are other cost drivers -- specifically, the implants and associated instruments that are used in the procedure. Current efforts to drive these costs down through vendor consolidation and price renegotiation could intensify.
Further, hospitals will need to more closely analyze cost and quality variability, both in acute and post-acute care. This will require better access and analytics of clinical and financial data to identify the procedural elements behind those differences. And that will call for new models of collaboration as providers across the continuum develop new care paths and interact to ensure that patients consistently are receiving the right care, at the right time, in the right care setting. These factors are driving new and increasingly urgent conversations about value - between hospital administration and surgeons, between hospitals and their care continuum partners, and between medical device companies and their hospital customers.
Here are five moves that medical device companies should take to successfully compete in an increasingly complex and value-conscious market.
Challenge and re-conceptualize your commercialization model
Fundamental changes are occurring at the provider level, and this demands reassessment of assumptions and practices that may no longer be adaptive.  Take for example the configuration of the sales and product delivery process to include mentoring and relationship management through reps. Given the growing pressure on provider margins and the lack of differentiation that characterizes some product classes like implants, can your product continue to be price-competitive with the cost of rep-mentoring factored in?
At least one major manufacturer is experimenting with a "rep-less" model for those provider organizations determined to cut underlying costs as far as possible. It's time to challenge basic assumptions like this.
Likewise, given the consolidation across the provider sector and the ongoing centralization of decision making for purchasing that is happening in tandem, does it make sense to continue business development structured around surgeons alone? Although the shift is far from uniform, purchasing decisions increasingly reflect institutional and administrative concerns. Clinical input, while still important, is no longer the single biggest factor. Remaining competitive in this new, more value-sensitive and institutionally oriented purchasing process calls for new skills, capabilities and support processes. 
This will require stronger C-suite relationships and the accompanying upgrade in executive level relationship skills and business acumen on the part of account teams. Device companies will also need to segment their target markets in order to more precisely match their commercialization approach to the decision-making process and relationship receptivity of each segment.
Shift away from a traditional product development strategy focused on incremental improvements
The days of "last version plus 7%" are over.  Given the intense pressure to reduce high cost supplies like implants, hospitals are much less willing to pay more for incremental improvements. New products or enhancements without a compelling economic and clinical value rationale will increasingly be treated as orphans, hard-pressed to recoup even nominal development costs. The implication is deeper analysis of market needs on which new product ideas are based, and a more demanding bar for product development choices.
Align product portfolio offerings and supporting value arguments with more targeted market segments.
As greater emphasis is placed on the economic and clinical value of products, device companies must more precisely identify target beneficiaries and craft supporting value arguments that resonate with hospitals and payers alike. The days when the most advanced design is the only one offered in a "one size fits all" scenario are rapidly fading. 
Going forward, providers will look to manufacturers to rightsize the therapeutic value of a product for a particular population. In short, the 62-year old grandfather doesn't need the same implant as the 37-year old marathon runner, especially at the same price. This pressure actually creates opportunities to extend the life cycle of older product lines, as long as the functionality of the older model is sufficient for targeted patient segments.
Some companies have begun to offer a line of more basic implant systems for hospitals who want to lower the cost of care by more closely matching implant functionality to the needs of their patients.
Develop products and service wraps that reduce "total episode costs" while improving outcomes
Hospitals, as the party responsible for the cost of a CJR episode, are struggling with the challenges of coordinating care across multiple settings. Medical device companies can offer differentiated value by offering products and services that help hospitals reduce the overall cost.
These offerings can range from assistance with the development of standardized care pathways to Internet-delivered patient videos for pre-operative and post-operative education and compliance. Manufacturers who hope to enhance their competitive position by adding products or services outside their core capability set may need to consider partnerships and acquisitions as the path to that end.
Consider risk-sharing agreements with providers
As providers are increasingly pushed to bear financial risk for the cost and quality of their services, they will turn to their suppliers to do the same. Prudent manufacturers should begin preparing now for the time when their customers insist that they back up their marketing claims with their checkbooks. 
Contracts are already beginning to reflect the risk of product defects. For example, St. Jude Medical covers 45% of the net price for cardiac resynchronization therapy if a lead revision is required within a year of implantation. Manufacturers with a compelling value story need to back up their claims with action.
This is both an exciting and challenging time for hospitals and device manufacturers alike. CMS' introduction of the CJR program raises the bar for hospitals already under pressure to reduce costs, increase transparency, and demonstrate greater value to patients, payers and employers. It also suggests the shape of things to come - not just for the 800 participating CJR hospitals, but for the entire industry. 
As is often the case, market fear and uncertainty breed opportunity. This is the case for device manufacturers who can get out in front by making the necessary changes to their product development and commercialization models and capabilities. The better medical device companies understand the impact of CJR and other bundled payment models on their customer base, the better prepared they will be to develop and communicate differentiated value propositions in the years ahead.
[Photo Credit: iStockphoto.com user knape]

Michael Abrams is Managing Partner and Gordon Phillips is a Consultant at Numerof & Associates, Inc. They can be reached at [email protected].
Sign up for the QMED & MD+DI Daily newsletter.
You May Also Like
---