5 Things to Know about Medtech Value-Based Discounting Arrangements with Health Insurers
5 Things to Know about Medtech Value-Based Discounting Arrangements with Health Insurers
Here are five key tips for medical device manufacturers planning to offer value-based discounting arrangements to health insurers.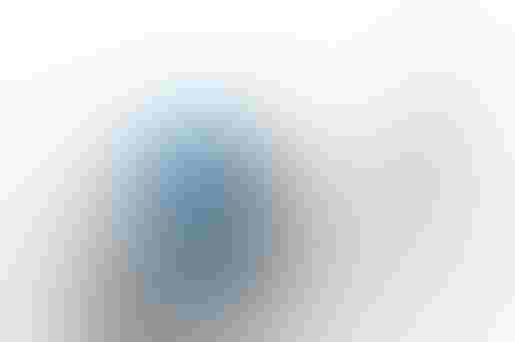 Here are five key tips for medical device manufacturers planning to offer value-based discounting arrangements to health insurers.
Meena Datta, JD
Health insurers are increasingly focused on optimizing health outcomes for the patient populations they manage as a means to lowering costs. As a result, there is a growing demand in the marketplace for medical device manufacturers to offer value-based discounting arrangements to health insurers. This article provides five key considerations for the medtech industry with respect to such arrangements.
What Is Value-Based Discounting?
Value-based discounting is the industry term of art that describes rebate arrangements between manufacturers and insurers or other customers that condition a product's cost on the occurrence of predefined events such as targeted healthcare outcomes or increased medical costs (e.g., hospitalizations). Value-based discounting can be a beneficial pricing structure that aligns medical device manufacturer discounts to patient outcomes, resulting in cost savings to insurers, population-based health improvements, and better patient experience in the form of compliant product use and reduced negative outcomes. 
Five Things You Need to Know
Medtech executives as well as market access, finance, and legal teams designing value-based discounting arrangements should consider the following key points in their strategy:
1) Understand How Your Product Is Covered and Reimbursed by the Insurer: The first priority is to understand the interplay between an insurer's coverage and reimbursement for a device and the triggers that might provide value to an insurer, such as improved health outcomes and/or cost savings. Value-based discounting can work particularly well for medical devices that are subject to health insurer utilization management techniques that limit patient choice of product (e.g., preferred and non-preferred devices with differential co-pay or cost-sharing levels).
Value-based discounting also may work well for frequently utilized, separately reimbursable products where health insurers have substantial interest in controlling costs. Understanding the benefit structure and reimbursement system applicable to your product will provide insight into the insurer's incentives to manage costs through supplier discounts and the consideration the insurer may give to innovative approaches to improving the health of a defined patient population. 
2) Identify a Targeted Outcome and the Data That Will Prove It: Value-based contracting targets can involve establishing baseline health information for the impacted population (i.e., a look-back period from which to measure improvement), measurement periods demonstrating the product's effectiveness in the population, mechanisms for effective patient tracking, and reporting population-based outcomes, among many others. Examples of targeted outcomes include achieving a clinical trial outcome or real world evidence endpoint using the manufacturer's product, reduction in hospitalizations or certain medical events, and compliant use of the manufacturer's product. 
In some cases, a medical device company will have the data needed to demonstrate whether or not the identified target has been met. This may be available through the device itself, which may record data, or a companion mobile app. Medical devices that can communicate such data in a clear and timely way to physicians and their patients would be particularly well-suited to support the goals of a value-based discounting arrangement. The health insurer's claims data is also a common source of data to demonstrate whether or not an identified target has been met. Importantly, such data will require aggregation and de-identification before it can be shared with a medical device manufacturer. 
3) Develop Value-Based Rebate Proposals: Once a target has been established and reliable data has been identified to prove the result, the manufacturer and insurer must define the value-based discount, which is commonly provided as a rebate. Fundamentally, value-based rebates reflect some level of risk-sharing of product price between the parties. Such risk-sharing is sometimes in the form of a variable rebate, where a smaller rebate is paid if the target is met and a larger rebate is paid if the target is not met. There are any number of variations on this basic concept, including capitated pricing (e.g., per member, per month), full or partial refunds for failure to meet a target, and cost per cure.
4) Evaluate Your Rebate Proposal for Compliance with Key Health Care Laws: Value-based contracting arrangements can implicate core federal health care laws including the Federal Anti-Kickback Statute, the Food Drug and Cosmetic Act, and federal patient privacy laws. State anti-kickback, privacy and health insurance laws may also be implicated depending on the nature of the arrangement. 
The Federal Anti-Kickback Statute makes it a criminal felony offense to knowingly and willfully offer, pay, solicit, or receive any remuneration in return for referrals that may be paid in whole or in part by Medicare, Medicaid, or another Federal health care program. In the last several years, the Department of Justice ("DOJ") has taken enforcement action against pharmaceutical manufacturers that allegedly provide performance-based rebate arrangements to customers, particularly those tied to active intervention programs (often referred to as product switch programs).
Of particular note for the medtech industry, there is a case pending in the District of Massachusetts involving a medical device manufacturer alleged to have paid kickbacks to a Medicare supplier in exchange for conducting marketing and conversion campaigns.[1]  There, the DOJ has taken the aggressive position that arrangements that condition discounts on certain performance obligations may violate the Federal Anti-Kickback Statute.
Value-based discounting arrangements can raise Federal Anti-Kickback Statute and other legal risks. Review your proposal early with legal counsel to reduce the risks that could arise based on the particulars of your contemplated arrangement. 
5) Create a Term Sheet Before Preparing a Full Contract: Parties sometimes skip the term sheet phase and go straight to contract preparation. However, a term sheet is an important step to memorialize key terms that may only have been discussed generally by the manufacturer's and insurer's business teams up to that point. A key advantage of a term sheet is that it allows the parties to further consider and negotiate material details before committing to a full contract. Examples of key terms in value-based contracts include rebate payments, rebate triggers and exclusions, measurement periods, data collection and validation, compliance with laws and reporting obligations, confidentiality and publicity, and exit strategies.
The term sheet stage is also an important opportunity for each party to consider its ability to operationalize its obligations before being bound by the agreement. Critical legal and operational questions include whether the medical device company or health insurer has the necessary de-identified claims data required to determine whether the outcome was met, whether data analyses will be needed to assess the outcomes based on the data the parties have, which party will do that work, and whether one or both parties will bear the cost of that work. These questions also can raise potential issues under the Federal Anti-Kickback Statute and other healthcare laws that should be carefully considered.
Once key terms are negotiated and memorialized, the contract drafting and execution phase generally progress more smoothly, facilitating a cooperative partnership between the parties to improve outcomes and contain costs. 
This article has been prepared for informational purposes only and does not constitute legal advice. This information is not intended to create, and the receipt of it does not constitute, a lawyer-client relationship. Readers should not act upon this without seeking advice from professional advisers. The content therein does not reflect the views of the firm.
Meena Datta is a partner with global law firm Sidley Austin LLP, where she provides strategic and regulatory counseling on all aspects of healthcare law that impact medical device manufacturers and other companies in the life sciences industry. She can be reached at [email protected].
[1] See U.S. ex rel. Herman v. Coloplast Corp., 1-11-cv-12131-RWZ, United States' Statement of Interest Regarding Plaintiff's Motion for Reconsideration of the Court's Dismissal of CCS, at 2 (D. Mass., August 8, 2016).
[Image courtesy of RENJITH KRISHNAN/FREEDIGITALPHOTOS.NET]
Sign up for the QMED & MD+DI Daily newsletter.
You May Also Like
---