007: The Year of FDA's Transformation
007: The Year of FDA's Transformation
Oversight of FDA was revived, user fees were recalculated, and enforcement actions reclaimed the spotlight this year.
WASHINGTON WRAP-UP
Dominant medical device issues for policymakers in the capital during 2007 included reform of FDA user fees, revived congressional oversight, and continuing turbulence over FDA compliance and enforcement.
It was also the first full year with a permanent commissioner at FDA since 2003, as Andrew von Eschenbach took charge and aimed to break the policy inertia that had settled over the agency. He repeatedly asserted a commitment to greater transparency, but progress was slow due to competing demands and scarce resources.
His public pronouncements on medical device issues were few, since unrelated controversies—such as contaminated imports and improper employee bonuses—seemed to engulf the agency. The problems were often propelled by the Bush administration's foes on Capitol Hill.
Von Eschenbach's only public utterances before a device audience were via satellite in March, when he addressed the AdvaMed annual meeting in Phoenix. His main focus then was the incubating reauthorization of user-fee legislation, which ultimately came to pass six months later when President Bush signed the FDA Amendments Act into law.
New User Fees
The new law set low, predictable user fees that increase the agency's total take but reduce the fee for each individual application. It introduced a periodic report filing fee of $6475 and annual establishment fees of $1706. FDA predicts it will get 31% more in revenues while significantly reducing application fees. For example, a premarket approval (PMA) or biological license application will cost $185,000 each, which is a 34% reduction from the 2007 rate. A 510(k) will cost $3404, down 18%.
FDA accepted "aggressive performance goals" under the agreement. It promised to reach a decision on 50% of expedited PMA and supplement applications that go before an FDA advisory committee within 180 days, and to decide on 90% of the expedited applications within 280 days. FDA committed to reach a decision on 60% of conventional PMA and supplement applications that go before an advisory committee within 180 days, and 90% within 295 days. The agency also agreed to decide on 90% of 510(k) applications within 90 days, and 98% of the applications within 150 days.
Businesses with $100 million or less in annual sales or receipts had their fees reduced from 80% of the full fee in the first device user-fee program to 50% for 510(k) applications, and from 38% to 25% for PMA and related supplement fees.
The new law requires medical device companies to add their clinical trials to a public registry, as drug companies already do. It also incorporates the Pediatric Medical Device Safety and Improvement Act that requires device sponsors to include a description of pediatric populations in their product marketing applications to FDA.
A sleeper provision in the new law establishes the Reagan-Udall Foundation, a little-discussed private foundation within FDA. Its objectives include the "identification of unmet needs in the development, manufacture, and evaluation (including postmarket evaluation) of the safety and effectiveness of FDA-regulated products, and the establishment of scientific and other projects and programs to meet those needs."
The foundation, which is to be directed by a 14-member board with four members drawn from regulated industry, quickly came under attack from liberal and consumer-oriented interests. For example, Center for Science in the Public Interest's Merrill Goozner, declared that "the last thing you want is an industry-run board in which they create a science-sounding rationale
before they put the FDA rubber stamp of approval on something that hasn't been proven." If industry gains too much influence on the foundation's board, he said, the criteria that FDA establishes for evaluating products could be too industry-friendly for patients' good.
Capitol Hill Oversight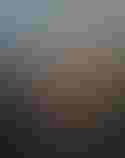 Senator Grassley worked diligently to revive oversight of FDA.
The new Democratic majority on Capitol Hill lost no time in reviving FDA oversight, which had become all but moribund under the old Republican majority. One noteworthy exception was Senator Charles Grassley (R–IA), but he had garnered little support from his colleagues until the Democrats took over.
Numerous investigations of FDA were initiated, notably under John Dingell (D–MI), who was restored to chairmanship of the House Energy and Commerce Committee. Dingell and his subordinate Oversight and Investigations Subcommittee, chaired by Bart Stupak (D–MI), tackled several device issues. These included whether FDA had gone too easy on Johnson & Johnson's Cordis Corp. in 2004, when the agency found serious adulteration issues with its Cypher stents.
The minority staff of the subcommittee, energized by a new bipartisanship, challenged the fairness of FDA's legal tactics concerning TMJ Implants (Golden, CO). FDA came under fire for demanding civil monetary penalties from the small device firm before dealing with the company's appeal to the FDA commissioner on its failure to file 17 medical device reports (MDRs). At press time, the subcommittee's efforts had yielded little.
Most of the increased attention to FDA on Capitol Hill involved issues not specific to medical devices, although there was some overlap. One topic was the disclosure to Dingell's committee, which is investigating allegedly improper bonuses paid to FDA managers, that three CDRH managers had received large bonuses in 2006. The CDRH officials are former CDRH deputy director Linda Kahan ($34,000), compliance director Tim Ulatowski ($21,000), and senior associate director Lillian Gill ($20,000).
Compliance Issues
While FDA asserted civil money penalties against two senior TMJ Implants executives, FDA was apparently adopting a new standard of not holding senior executives personally accountable for regulatory violations.
In October, New Jersey U.S. Attorney Christopher Christie announced that five medical device companies with involvement in hip- and knee-replacement products had signed settlement agreements that called for them to pay $310 million in penalties. Christie also announced that four of the companies—Zimmer Holdings Inc., Johnson & Johnson's DePuy
Orthopaedics, Biomet Inc., and Smith & Nephew plc—were subjected to deferred prosecution agreements that will expire in 18 months. The fifth company, Stryker Corp., was not named in a criminal complaint because it was the first to cooperate.
Significantly, no individuals were named in any of the complaints. This has surprised experienced FDAinterested attorneys, who have long known that FDA's normal practice has been to name responsible individuals in proposed legal actions.
The Washington Post recently reported that the Department of Justice has shifted its focus to immigration and terrorist matters and away from white-collar crimes, which may be an indication that there will be fewer actions against FDA-regulated companies and their top executives.
The shifted focus was apparently not in effect in May, when TMJ Implants' CEO Robert Christensen and regulatory affairs director Maureen Mooney were personally ordered to pay $510,000 in civil money penalties. FDA administrative law judge Daniel Davidson fined them for their roles in the nonreporting of 17 MDRs. Evidently the tide is turning, but too late to save this company.
In January, before FDA shifted focus, it secured a consent decree from GE OEC Medical Systems Inc. and its parent company GE Healthcare. Signed by GE senior executives Joseph Hogan and Peter McCabe, the decree was spurred by manufacturing defects in GE OEC Medical Systems's x-ray surgical imaging systems manufactured in Salt Lake City and in Lawrence, MA. The executives aren't being pressed for money, just commitments to compliance.
Also before the turn, NuMed Inc. (Hopkinton, NY) and its founder and president, Allen Tower, pled guilty in Wilmington, DE, federal court to four misdemeanor charges in July. Tower and the device firm were sentenced to pay $4.5 million in fines, with half the money going to a clinical trial. Federal officials said the plea agreement ended a three-year probe into allegations that NuMed sold unapproved medical devices to doctors treating children with heart problems.
Another CDRH enforcement maverick, Shelhigh Inc. of Union, NJ, decided to fight FDA on the seizure of all its tissue-based devices over alleged sterility concerns. Within months, however, it yielded in a consent decree that required it to retain independent expert consultants to inspect its facility and certify to FDA that corrections had been made. FDA vowed to continue to monitor Shelhigh's progress through periodic inspections.
In early 2007, FDA entered into a federal court consent decree that held another senior executive accountable. Custom Ultrasonics (Ivyland, PA) and its president, Frank Weber, agreed to stop manufacturing and distributing the firm's System 83 Plus Washer/Disinfector and System Plus 83 Mini-flex Washer/Disinfector until the company complied with CGMP requirements. The devices are used to clean and disinfect endoscopes.
Other News in 2007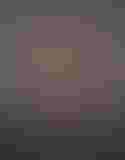 Von Eschenbach stressed that FDA exists to serve the public.
FDA 'Breach of Trust.' In April, FDA commissioner Andrew von Eschenbach candidly acknowledged on National Public Radio's Diane Rehm Show that "there seems to have been a breach of trust" in the public's faith in FDA. Repeating his vows for more openness and transparency at the agency, he assured the listening audience that "first and foremost" they "need to know that there is only one purpose for FDA and that's to serve them—not to serve politicians, not to serve industries, not to serve anyone else other than them."
He vigorously denied politicians' charges that "FDA is broken," and perhaps most surprising, he championed the right of FDA employees to disagree publicly with the agency—a right he had earlier been accused of trampling in his notorious "locker room" speech to drug reviewers.
Electronic MDRs. CDRH introduced a new online mechanism for device manufacturers, hospitals, physicians, and other healthcare providers to use for filing MDRs electronically. The center receives about 200,000 such reports annually—a volume that a succession of CDRH directors have complained resulted in them feeling literally snowed under with paper.
Of course, there are those who question what CDRH has done with MDR reports, especially since the agency was apparently unable to use them to foresee the cracking lead-wire crisis with Medtronic's Sprint Fidelis defibrillators in October.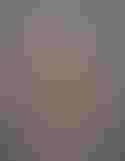 Former FDA chief counsel Daniel Troy promoted FDA preemption of state tort cases.
FDA Preemption. Former FDA chief counsel Daniel Troy's diligent efforts to cement the principle of FDA preemption of state tort cases against FDA-regulated companies met resistance in June before Minnesota federal judge Donovan Frank. In Leopoldo Duron v. Guidant et al., Frank effectively revived previous FDA policy that state torts can both strengthen and complement FDA's resource-depleted regulatory oversight of the medical device industry.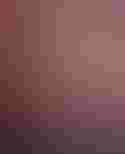 Minnesota federal judge Donovan Frank believes that state torts complement FDA's efforts.
In a 48-page opinion allowing California resident Leopoldo Duron to continue his product liability case over an allegedly defective Guidant Corp. Prizm 2 defibrillator, Frank declared that "the FDA regulatory system and a state tort system can and should work together." This issue seems to be headed for resolution in the U.S. Supreme Court.
Unique Device Identification. In May, CDRH science and engineering laboratories director Larry Kessler, who is chair of FDA's Global Harmonization Task Force, told the Medical Device Manufacturers Association that a major contribution to improving postmarket surveillance may lie in the development of a unique device identification (UDI) system for all medical devices.
"We believe unique identifiers can facilitate more-effective device recalls by allowing us to identify and locate recalled devices in a more timely fashion," he said.
Kessler indicated that the use of UDIs may also result in fewer device-related medical errors by helping to highlight compatibility and interoperability issues. This might mean matching the right accessory for the right device, or selecting the right device for the right patient—avoiding problems such as latex allergies, for example, that may be injurious to individual patients. There is growing support on Capitol Hill for this initiative, so expect it to happen soon.
Ombudsman Effectiveness. CDRH ombudsman Les Weinstein reported in August that he doubled his effectiveness in 2006, resolving 81% of the complaints, disputes, and other contacts he received that year. This included cases that were carried over from previous years. He reported only a 41% resolution rate in 2005, which was 10% better than 2004's 31%.
Weinstein attributed the improvement mainly to a cluster of cases that were just faster to resolve, others that were less complex than the norm from prior years, and the coincidence of many carryover cases from prior years coming to resolution in 2006.


Copyright ©2007 Medical Device & Diagnostic Industry
Sign up for the QMED & MD+DI Daily newsletter.
You May Also Like
---