The Next Frontier: Biomedical Research in Space
Biomedical Research in Space
Axiom's Perly Pandya, discusses the advantages of conducting research in space during a keynote at BIOMEDevice Silicon Valley.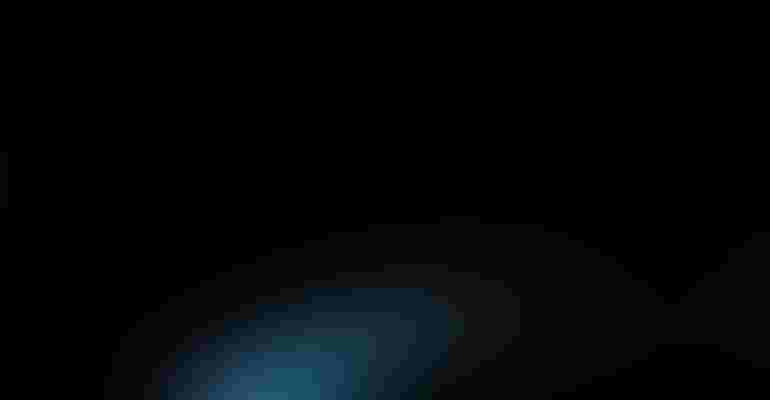 Image Credit: Siri Stafford
Astronauts have conducted biomedical research in space for decades. The influence of a low-gravity environment has advantages that can help advance the development of medical devices and therapies that can help those of us on Earth.
The trouble is access. NASA's International Space Station has been the hub for microgravity research for the past 25 years. Competition is fierce and research doesn't come cheap.
Given the rising demand for a microgravity research environment, and with the ISS scheduled to retire at the end of 2030, commercial space stations are emerging to assume the reins. The transition of NASA's research and operations to private entities unlocks new potential by making space research more accessible and affordable.
While several companies are racing to build commercial space stations, Axiom Space is on track to be the first.
At BioMed Device Silicon Valley, Axiom Space head of in-space manufacturing, biomedical, Perly Pandya, discussed Axiom's successful missions so far, its plans for the future, and the advantages of conducting research in space.
First Out of the Gate
Axiom Space has already completed two successful space missions with NASA, and a third is scheduled for early 2024. During Ax-1, the inaugural 17-day mission that launched in April 2022, for astronauts conducted 25 experiments and over 30 outreach efforts from the ISS. For all these missions, Axiom's capsule stays docked to the ISS. (Axiom Space is the only company with the privilege of connecting its modules to the International Space Station.)
During Ax-2, a shorter, nine-day mission that launched in May 2022, a four-person team explored DNA nanoparticles, regenerative medicine, and mRNA behavior, among other projects, for a total of 19 research partners. Along the way, astronaut Peggy Whitson became the first female commander of a private space mission.
Ax-3, currently scheduled to launch in January 2024, marks the first commercial astronaut mission with an all-European crew. The crew will conduct research for the Italian Air Force and the Italian Space Agency, among others.
"Some of these countries have never had an astronaut in space," said Pandya. "We're increasing access to space for countries and for companies."
NASA is also looking to private sector to assist with its Artemis lunar exploration program, Pandya continued. When it does—likely in 2025—they'll send the first woman and the first person of color to the moon.
The Next Frontier
These missions—and many that came before—have broad implications for medical and medical device research. Studies into nutrition, medical monitoring, and diagnostics have launched with the goal of protecting astronauts from the physiological hazards of long-term missions. These experiments have led to discoveries that have improved human health on Earth. Medical sensors, blood pressure monitors, scratch-resistant lenses, telemetry, and the ventricular assist device (VAD) all have their origins in space biomedical research.
During her keynote, Pandya explained the advantages of the microgravity lab:
Absence of convection: The situation where hot air rises doesn't happen in space.
Absence of sedimentation: Mixing materials of different densities is less of an issue in space.
Protein crystallization: Crystals grow slower in space and grow more uniform with more structural integrity.
Mechanical transduction: Without gravity, cell signaling occurs differently than on earth.
Virulence of pathogens: Pathogens multiply prolifically in space, which could prove useful for biologics development.
Lambda Vision, a start-up founded in 2016 under the UConn Technology Incubator Program, has launched multiple experiments to test its artificial retina with the help of the ISS. The company found that a microgravity environment lends itself to a more efficient process, even coating, and more uniform layers of the light-activated protein used to produce the device.
The ISS Successor
In addition to its ISS missions, Axiom is in the process of building the world's first commercial space station. Construction is underway, and Axiom is preparing for a 2026 launch of the first module.
With the launch of Axiom's station, and possibly others like it, microgravity research may become more practical and accessible for academic institutions and medical technology companies. NASA's space shuttle costs about $54,000 per kg to launch a low Earth orbit and competition is fierce. In contrast, SpaceX reports its Falcon9 costs about $2,720 per kg.
"We'll have state-of-the-art capabilities, but adapted to space," said Pandya. "When you think about manufacturing footprint, in space you can talk about volume and mass because not only can we build on the floor, but we can build on the ceiling. We have all walls to work with."
Space research not only benefits innovation but may have related benefits to the supply chain on earth. "Space can be an answer to industry's greatest challenges and biomedical expertise is vital and needed in the space industry."
Heather R. Johnson is a consultant and writer for the medical and clinical technology industries. She's based in the San Francisco Bay Area.
Sign up for the QMED & MD+DI Daily newsletter.
You May Also Like
---