Radiopharmaceuticals Are Proving to Be an Important Tool for the Medical Profession
Radiopharmaceuticals Are Proving to Be an Important Tool for the Medical Profession
In recent years, researchers have found amazing potential for radiopharmaceuticals both in diagnosing and treating disease and other medical conditions.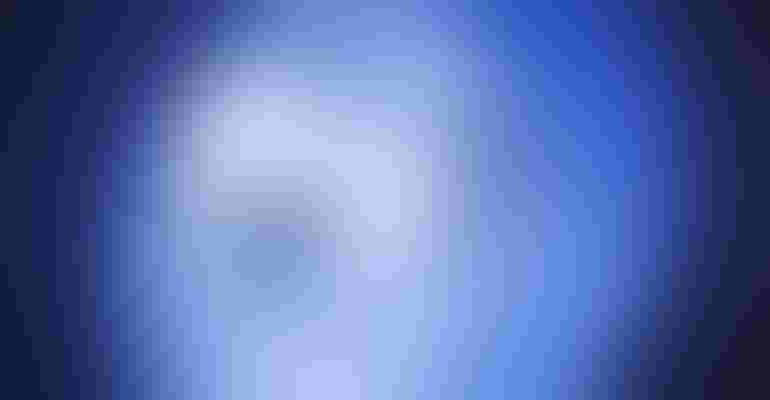 Image by andrey_orlov - Adobe Stock
If current headlines are any indication, the world of nuclear medicine is about to get much more interesting. Clinical biopharmaceutical company Y-mAbs has been making great headway in its efforts to cure certain brain cancers in children. And on the medtech side of the equation, a team of researchers has recently developed a novel positron emission tomography (PET) tracer designed to safely and clearly identify early stages of rheumatoid arthritis. The potential for these types of tracers even goes beyond physiology and function — which has long been the domain of radiopharmaceuticals — they are showing progress toward the assessment of biology and molecular pathways.
"The world of radiopharmaceuticals and radiology are often confused," said Anwer Rizvi, president of SpectronRx. "Radiology is designed to see anatomy, whereas nuclear medicine is designed to see physiology. It is even showing promise at the molecular level. For diagnostic purposes, PET scans use radiopharmaceuticals, which enables the imaging of organ function and disease states with a precision that is well above that of technologies like CT, MRI and ultrasonography."
SpectronRx is a radiopharmaceutical contract development and manufacturing organization that works with life sciences companies, healthcare providers, and others to develop, manufacture, source, and handle both diagnostic and therapeutic radiopharmaceuticals. Organizations turn to companies like SpectronRx for their experience, specialized equipment, and licensing for the handling of nuclear material. SpectronRx has a U.S. Nuclear Regulatory Commission Materials license for receiving, acquiring, possessing, and transferring byproduct, source, and special nuclear material in chemical and/or physical form.
Radiopharmaceuticals as a diagnostic technology
For decades, the use of radiopharmaceuticals for healthcare purposes was somewhat limited. However, in the last few years, researchers have found amazing potential for them both in diagnosing and in treating disease and other medical conditions. This is helping nuclear medicine, as it is also called, become one of the most powerful tools in precision medicine.
"It is an exciting time to be in the radiopharmaceutical industry," Rizvi said. "New and exciting therapeutics and diagnostics are being added to the FDA approval pipeline like never before. At some point in the near future nuclear medicine will no longer be a distant cousin in the world of medicine, it will be front and center with other well-known specialties."
Radiopharmaceuticals are becoming sought after because they enable the mapping of physiological function and the metabolic activity of malfunctioning organs. Radiopharmaceuticals, combined with newer scanning techniques that have greater sensitivity and specificity, are enabling physicians to conduct pre-treatment staging. This is helping healthcare professionals to not only focus on curative measures, but on palliative ones as well. It is also enabling physicians to place patients more accurately in the stages of their disease.
In addition, these types of scans can complement the visual interpretation of the patient's response to treatment. This can be used to help a physician determine whether to continue a certain course of treatment or switch to another one.
With the increased availability of radiopharmaceuticals, the use of them for non-invasive techniques is on the rise. Nearly 20 million Americans benefit from nuclear medicine exams each year. But unfortunately, for some patients, there are still major roadblocks in federal payment programs that prevent them from being covered.
Radiopharmaceuticals still have obstacles to overcome
Two United States Congressmen, Reps. Scott Peters, D-Calif., and Bobby Rush, D-Ill, have brought their concern forth to the Centers for Medicare & Medicaid Services (CMS). In a recent letter, the two representatives write, "The nuclear medicine industry is developing exciting new drugs to provide precision imaging for hard-to-diagnose diseases such as Alzheimer's disease, Parkinson's disease, cardiovascular disease, and prostate, breast, and neuroendocrine cancers."
They also note in the letter that, "The flawed reimbursement policy utilized by the Centers for Medicare and Medicaid Services threatens patient access to these cutting-edge innovations by creating a disincentive for hospitals to use the most appropriate diagnostic drugs."
Like therapeutic radiopharmaceuticals, FDA must approve those for diagnostic purposes as well. However, ever since 2008, CMS has treated diagnostic pharmaceuticals as "ancillary" to the imaging procedure in the hospital setting. This has resulted in costs being policy packaged into the procedure amount in payment classifications. In December 2020, CMS issued its final rule for 2021, which rejected the recommendations of its advisory committee and stakeholders from the provider and patient community in order to unpackage diagnostic radiopharmaceuticals.
Patient needs must come first
Advocates say this doesn't work for patients, however, as the cost of the radiopharmaceuticals often exceeds the cost of the packaged procedure. The results of this being, beneficiaries do not receive access to these innovative diagnostic tools.
"Policy often lags behind scientific progress, but the hope is that CMS will reconsider its policy on the reimbursement of these important, life-saving tools," Rizvi said.
As the debate over the finer points of radiopharmaceutical reimbursement continues, the pipeline of innovative uses for them continues to grow. The world is experiencing another nuclear revolution, one that has the potential to improve the lives of patients significantly. Stay tuned as this innovative industry and its associated technologies continue to grow.
Sign up for the QMED & MD+DI Daily newsletter.
You May Also Like
---