New Philips Offerings Use AI to Improve Radiology Workflow
New Philips Offerings Use AI to Improve Radiology Workflow
Artificial intelligence, telehealth, and virtual residents are all expected to play important roles in radiology, shared speakers during RSNA.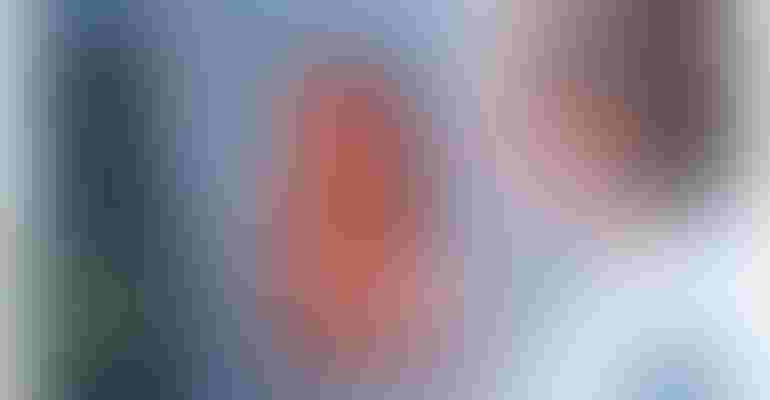 Image of Philips's new Radiology Workflow Suite courtesy of Philips
The role of the radiologist has grown more technical and more burdensome over time. Radiography use increased 43% between 1994 and 2013—a number that continues to climb. The specialty is fraught with unnecessary and duplicate imaging, which costs the healthcare industry billions annually. The increase in volume, combined with a shortage of specialists, has led to burnout and frustration. Technology has improved efficiency somewhat; yet radiologists still have a hard time keeping up.
This is the foundation upon which Philips built its new Radiology Workflow Suite, announced at Radiology Society of North America's RSNA 2020 meeting. "Though our leading position in AI-enabled informatics, we now drive solutions across the [imaging] system," said Kees Wesdorp, chief business leader, precision diagnosis, at Philips.
The end goal of the suite's multiple platforms is to not only improve patient outcomes, but increase efficiency across the board. Artificial intelligence (AI) is key to meeting these objectives.
During a Philips presentation, Alan Pitt, MD, professor of Neuroradiology at the Barrow Neurological Institute, said he sees workflow optimization as the best use for AI in radiology over the next three to five years. Wesdorp agreed. "AI is here, but it is here in an augmented way, meaning it enables professional radiologists and administrators to do a better job with less burden."
Operational Efficiency for Radiology
The suite's command center uses AI to understand where imaging systems are underutilized within a healthcare system. With that information, it proposes solutions to distribute expertise across that network.
The command center is rich with reporting tools. The Interactive Multimedia Reporting module features embedded voice recognition to help radiologists cut turnaround time by eliminating the need for manually entering patient or clinical content. Exam data can be inserted directly into reports, allowing radiologists to review and approve final reports while adding clinical context for referring physicians.
Administrative staff also get assistance via a new Patient Management tool. Patients receive instructions and appointment reminders via text, which helps reduce cancelations and no-shows. Patients can also access and share information to multiple providers via a secure Patient Portal, giving them control of their data.
Clinical Efficiency
Philips's IntelliSpace Portal Advanced Visualization connects patient data across departments to create interoperability for improved clinical intelligence and analysis. AI-tools such as automated segmentation and an algorithm for the detection of COVID-19 lesion detection are part of this platform.
Radiologists who want a colleague's opinion can get that support virtually via Philips's Radiology Operations Command Center, a vendor-neutral platform that integrates with technologies and systems outside Philips. This type of feature not only helps mitigate staffing shortages, but also helps reduce recalls or repeat scans.
"I see the Philips Command Center as the front door for every hospital," said Dr. Pitt, noting the need for in-hospital telehealth. "It's appalling that in 2020 the command center to my hospital is a phone call rather than a video call."
As telehealth becomes even more ubiquitous, Pitt sees radiologists developing closer relationships with patients by communicating virtually. "To really provide value, we have to maintain a relationship with patients all the way to the end," Pitt said. "You had a CT [scan] three years ago. Can we show how that meaningfully impacted your life? Did it help you understand your disease or treat your cancer? That understanding would provide tremendous value for patients and for the healthcare industry."
Wesdorp said Philips's latest solutions are step one in achieving that goal. "We believe there is value there," he said. "It's part of our strategy, and we see the steps we're taking with our radiology workflow suite as a commitment into that territory."
The Path Forward for Radiology
As imaging volume continues to climb, people pursuing a medical career may pass over radiology because of the intense workload. Advances in technology, as well as a shift in perception, may help move the field forward.
"If you look at it as the radiologist as almost a data scientist, with state-of-the-art tools, to do predictive modeling, then it becomes exciting," said Wesdorp. "Tools include automated reporting, where a report becomes multidimensional in a way that's easy to handle, quick to be done, and therefore the burden is reduced. This is [how] we should talk about radiology."
"The future for radiology is the virtual resident," added Pitt. "Every radiologist should have a resident in front of them to pre-dictate the case, find the comparison, and present information to the radiologist. If we can get to the place where the technology provides that environment, you will fundamentally change the experience of radiologists."
Sign up for the QMED & MD+DI Daily newsletter.
You May Also Like
---