Top Products and Services of the Year: Reader's Choice (continued)
Top Products and Services of the Year: Reader's Choice (continued)

Top Products and Services of the Year: Reader's Choice (continued)
Silicone Adhesive
Adheres to skin, metals, glass
A pressure-sensitive silicone adhesive available in various solvents adheres to skin, metals, glass, paper, fabric, plastics, silicone, and organic rubber. MED-1355 retains its adhesive properties in the presence of perspiration or other moisture, and is not affected by normal temperature variations or the passage of time. NuSil Technology, 1050 Cindy Ln., Carpinteria, CA 93013.
Dispensing Needles
For manual or air-operated systems
An assortment of more than 600 needles, tin caps, and covers for manual and air-operated dispensing systems is included in a single kit. Blunt, stainless-steel, nonsterile needles with plastic luer-lock hubs are supplied in lengths of 1Ž2, 1, and 11Ž2 in. along with 11Ž4-in. plastic tapered needles in five gauges. Teflon needles are also provided in various lengths and sizes. Packed in a clear plastic box containing 20 movable compartments, the kit can be conveniently situated in production areas for manual or metered dispensing of solder masks, pastes, oils, cyanoacrylates, epoxies, adhesives, and greases. Kahnetics Dispensing Systems, 2260 S. Vista Ave., Bloomington, CA 92316.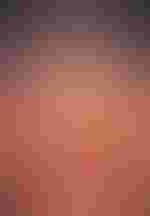 Adhesives Manufacturing
For medical applications
Adhesive-backed medical devices and components are manufactured from wovens, nonwovens, films, hydrogels, foils, papers, foams, and hook-and-loop fabrics. Products can be imprinted with the OEM's logo, instructions for use, or other information. The ISO 9002­certified specialist in wound-care products offers contract packaging as well as manufacturing, producing heat-seal and cold-seal pouches from a variety of materials. A turnkey package also includes contract sterilization and sterilization validation. TTL Medical, 10537 Lexington Dr., Knoxville, TN 37932.
Metal Components
Machined from medical-grade materials
Precision components and miniature subassemblies are machined from stainless steel, titanium, precious metals, and other medical-grade materials. Detailed parts can be provided in diameters ranging from 0.005 to 2.000 in. with tolerances to ±0.000050 in. Assemblies and subassemblies for medical devices, implants, and surgical equipment are available. An SPC program is in place. Cal-Swiss, Div. of Gorko Industries, 390 S. Fair Oaks Ave., Pasadena, CA 91105.
Epoxies and Polymers
Applications for medical instruments and devices
A brochure explains how a company's materials are optimized for bonding, coating, encapsulating, and interconnecting in various applications including medical instruments and devices. The company has capabilities for manufacturing and customizing epoxies and polymers and offers hundreds of materials with electrical, thermal, and physical properties that can be selected and modified to meet specific user requirements. Epoxy Technology Inc., 14 Fortune Dr., Billerica, MA 01821.
Heat Exchangers
With copper or stainless-steel circuits
Liquid-to-air heat exchangers with copper or stainless-steel circuits are presented in a manufacturer's full-color brochure. A line of 24 standard models includes the 720-series copper-circuit heat exchangers for closed-loop liquid cooling in applications ranging from process and test equipment to industrial power supplies. Also available are the 730-series heat exchangers featuring stainless-steel circuits; they meet ultraclean coolant-circuit requirements for deionized water in medical and industrial lasers and resist aggressive gases and coolants. Both the 720 and 730 series are available with or without fans and can be modified to suit specific application requirements. In addition to product descriptions, performance charts, photos, diagrams, and specifications, the publication outlines a recommended procedure for selecting the proper size of heat exchanger and provides application notes. Thermatron Engineering Inc., 687 Lowell St., Methuen, MA 01844.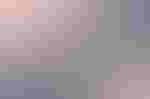 Precision Processing
For polymers, glass, and more
A company specializes in the high-precision processing of polymers, diamond, glass, ceramics, and thin metal films. Ultraviolet lasers vaporize most materials with minimal heat transfer to the surrounding area and can achieve spot sizes as small as 1 µm. Available processes include hole and shape cutting, wire stripping, marking, scribing, and pattern removal. Quantities from prototypes to production runs can be accommodated. Potomac Photonics Inc., 4445 Nicole Dr., Lanham, MD 20706.
Regulatory Information
Available on CD-ROM
CD-ROM databases provide quick desktop access to current regulatory information. Reference sources targeting the health-care industry include the Medical Devices Library, which contains information concerning demonstration of substantial equivalence, current products and processes, and means of complying with GMP regulations. The electronic publications can help regulatory affairs professionals make accurate and reliable compliance decisions, learn from competitors, and forecast the direction of regulatory change. The databases are supported by unlimited toll-free technical support. IHS Regulatory Products, 15 Inverness Way E., Englewood, CO 80112.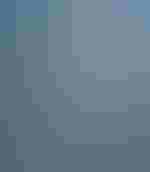 Hot-Bar Heat Sealers
Feature digital control and display
A line of precision hot-bar heat sealers provides seal quality for medical pouch­sealing applications. The Series AS/2 units feature individual digital control and display of temperature, pressure, and dwell time in order to provide control, accuracy, and repeatability. Each of the sealing parameters is tied into an alarm with a lockout feature to prevent cycling of the machine if any parameter exceeds the set limits. The Series AS/3 units feature PLC to control temperature, pressure, and dwell time with password protection, data acquisition, and communications capabilities. They also offer full process alarms with lockout features. Sencorp Systems Inc., 400 Kidds Hill Rd., P.O. Box 6001, Hyannis, MA 02601.
Brushless Dc Motors
Feature thread-on design
A series of high-speed brushless dc motors feature threaded housings that accept the manufacturer's planetary gearheads and flanges for design flexibility and ease of use. The SFB-series motors are available in sizes 5, 9, 11, 15, and 21 with stall torque of 0.75­12.4 N-m. Over 4500 variations are available. With a stainless-steel housing and shaft and operating speeds up to 75,000 rpm, the motors are suitable for a variety of medical applications. API Harowe Inc., 110 Westtown Rd., West Chester, PA 19382.
SOIC-8 Plastic Pressure Sensors
Suitable for high-volume OEM applications
SOIC-8 plastic-package pressure sensors are designed to provide a cost-effective solution to high-volume OEM applications that require small size and mild corrosive-media isolation capabilities. Intended for use with automatic handling and insertion equipment, the NPP series of pressure sensors improves manufacturing efficiency by eliminating costly manual handling operations. The proprietary silicon piezoresistive pressure die is gel coated to provide protection from dust and high humidity. The user can provide the sensors with signal conditioning circuitry to amplify the output signal or to maximize OEM value added. The sensors are compatible with most corrosive gases and dry air. Operating temperatures range from ­40° to 125°C. They feature a four-element Wheatstone bridge configuration for circuit design flexibility. Lucas NovaSensor, 1055 Mission Ct., Fremont, CA 94539.
Hot-Stamp Imprinter
Produces more than 600 imprints per minute
A high-speed label imprinter can produce more than 600 imprints in one minute. The Champion PS-1 mounts easily in-line on labelers, baggers, and vertical form-fill-seal machines. Another model, the Jaguar J2800 thermal-transfer printer, is computer programmed and requires no type, plates, or dies, thereby allowing quick message changes. It can print graphics, product description, and consecutive numbering, all directly onto packaging film. For hot-stamp multilane applications, the MVP model is designed to mount onto multilane packaging machines to imprint lot numbers, expiration dates, and bar codes. Norwood Marking Systems, Div. of ITW, 2538 Wisconsin Ave., Downers Grove, IL 60515.
Teflon Seals and Bearings
Sizes from 3/8 to 60 in. diam
Custom seals, seats, and bearings are cold molded and machined from virgin PTFE and PTFM in diameter sizes from 3Ž8 to 60 in. The components are chemically inert and impervious to moisture. Standard shapes include V-rings, U-rings, split seals, cup seals, and lip seals. Base materials can be mineral filled to provide greater steam resistance, glass filled to enhance wear resistance and stiffness, or bronze filled for applications requiring a strong, self-lubricating bearing. Materials can also incorporate pigments for color coding. Prototype and production quantities can be supplied. Engineering Plastics Inc., 190 Turnpike Rd., P.O. Box 1440, Westboro, MA 01581.
Drive Components
Available in unusual sizes
Prototype engineers looking for small drive components in unusual inch or metric sizes stand a good chance of finding them in a supplier's 768-page catalog of design components. The sourcebook features a 250-page technical reference that covers such topics as constant-force springs, motors, nonmetallic fasteners, speed reducers, gear trains, and vibration mounts. The catalog itself contains 12 sections, each with its own photographic and descriptive index, listing more than 9400 stock components in inch and metric sizes and commercial and precision tolerances. Major sections focus on vibration and shock mounts, specialty fasteners, speed reducers and gearheads, and linear-motion products. Also listed are clutches and brakes, differentials, proximity switches, dials, hubs, knobs, right-angle and dual drives, and an engineering prototyping kit. A comprehensive product index is included. Stock Drive Products and Sterling Instrument Divs., Designatronics Inc., 2101 Jericho Tpke., Box 5416, New Hyde Park, NY 11042.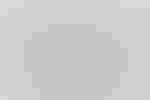 Tabletop Packaging System
Offers sealing and label printing
Specifically designed for in-house packaging of small medical products, a tabletop machine is easy to operate and maintain. In addition to heat sealing packages, the Smallpak system offers computerized label- printing capabilities. The unit is suitable for packaging dental bits, pregnancy test kits, sutures, ophthalmological tools, bone screws, capsules, and pills. Stock packaging materials are available for quick delivery. Odessa Packaging, 202 N. Bassett St., P.O. Box 487, Clayton, DE 19938.
Thermoplastics
In standard and custom colors
A supplier of precolored thermoplastics, color concentrates, and specialty compounds offers a capabilities and applications brochure. TPE, polypropylene, polyethylene, polystyrene, HIPS, ABS, polycarbonate, and ABS/
polycarbonate compounds can be provided in standard and custom colors and formulated to accentuate particular physical properties. Color concentrates for a wide range of polymers can meet requirements outlined by FDA, UL, and other standards bodies. QA systems, certified to ISO 9001, include stringent process control measures to ensure lot-to-lot consistency. The supplier can readily accommodate small lot runs and short lead times. Plasticolors Thermoplastic Products Div., P.O. Box 816, Ashtabula, OH 44004.
Membrane Separation
Custom designs available
Separation media can be modified or custom designed to suit specific applications involving lateral- and through-flow diagnostic assays, hydrophobic and oleophobic venting, blood separation, DNA detection, protein immobilization, and sample preparation. A brochure details the supplier's production capabilities. A large staff of scientists and engineers, working at 22 technical centers throughout the world, provides technical, scientific, and laboratory assistance in evaluating and optimizing separation applications. Staff technicians can help manufacturers select the appropriate material for a given application and help to develop specialized media for unusual or problematic applications. Pall BioSupport Div., Pall Corp., 25 Harbor Park Dr., Port Washington, NY 11050.
back to page 1 | back to page 2 | back to page 3
Sign up for the QMED & MD+DI Daily newsletter.
You May Also Like
---