Standing Alongside Surgeons
Standing Alongside Surgeons
How I learned to recognize opportunities for medical device innovation.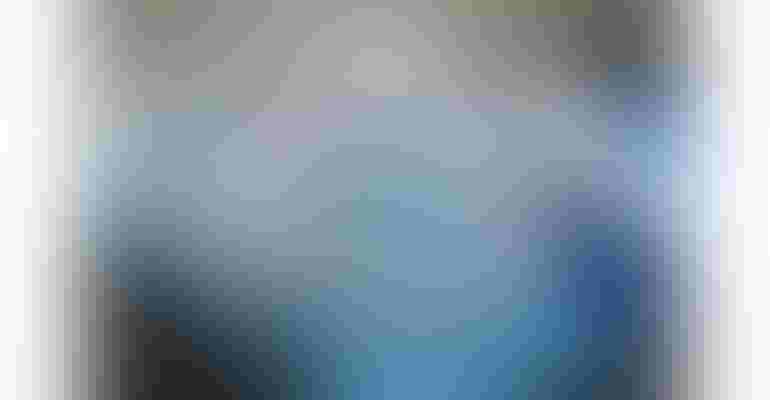 Image courtesy of June Medical
Some of the best ideas come from really stepping into the customers' shoes, thoroughly understanding their challenges or needs, and then standing back to look at them from a fresh perspective. Often the best ideas are the simplest. These are the overriding principles I have followed as I have launched and nurtured medical device businesses over the years.
A Steep Corporate Learning Curve
I grew up in Sweden with parents who both ran their own companies, so an entrepreneurial spirit was second nature. My whole life has been based on rolling up my sleeves and getting involved, and I started my first company when I was quite young. However, I was honestly a bit clueless and soon realized that a good solid grounding in a large corporate organization, with opportunities to move around within the company and learn as much as possible, would put me in good stead for the future. More than 10 years in different roles at Johnson & Johnson and then American Medical Services (AMS) taught me so much about sales, product management, and operational logistics, as well as strategic branding and, perhaps most importantly of all, when to make the right decisions at the right time, even if they are quite controversial. I also developed a good eye for recognizing opportunities when they arose, and the first of these led to the creation of June Medical in 2013. 
June Medical began as a distributor for AMS products and, in just seven years, has grown into a strong, unique global brand with its own product line. I have simultaneously established a portfolio of several companies, focusing on medical device innovation, education, and manufacturing, primarily for women's health but also including the development of surgical equipment applicable across many sectors.
Simple Answers to Simple Problems
I have been driven by an overwhelming philosophy of finding simple answers to simple problems, an ethos clearly reflected in June Medical's flagship product, the Galaxy II surgical retractor. The idea for the product was a lightbulb moment that came to me when I was standing behind surgeons observing a gynecological procedure. I noticed how cumbersome and awkward disposable retractors were to use and was horrified to hear how expensive they were, sparking the development of a lighter, cheaper, uncluttered alternative that has taken the market by storm in several surgical disciplines, not just women's health. There is no better approach than standing alongside the surgeons, and this gave me a sound basis for really understanding what they were asking for and why. I knew instantly I could make this better, cheaper, and far easier to handle, just by watching them at work.
A Rapidly Developing Portfolio
The Galaxy II was originally developed for June Medical's specialist areas of women's health and urology, but it is now being applied to other surgical disciplines. Until recently, we have focused our efforts almost exclusively on urology and gynecology. I believe it was really important to stay focused on the market areas we knew well in the early development of the company. Trying to sell to every market at once dilutes your efforts and you can't succeed if you're everywhere at once—it's much better to win in one place and move on to the next when you're good and ready. We're at that stage now, not least because we have good, solid evidence that our product could make a real difference to surgeons across the board.
Never Stand Still
I strongly believe that product development is just the beginning. It is so important to keep listening to feedback, adding constant improvements to refine a product and make life even easier for surgeons. Continual innovation is vital, but there are only so many ideas that can come out of one person. In the long term, I would like to establish an innovation ecosystem that funnels novel concepts to a panel of experts who could assess their benefits and practicalities. It would be especially important to make this process anonymous to take away all preconceptions—it shouldn't matter if you're male or female, black or white, if you love cats or dogs, none of it matters! What's important is putting the idea forward.
I am in awe of people who can cut somebody open, and be humble enough to do their best, but then brave enough to think they can do better. If there's any way that we can make the challenging aspects of surgery a little bit safer and a little bit easier for surgeons, and give them one less thing to worry about, then that's got to be a good thing.
Sign up for the QMED & MD+DI Daily newsletter.
You May Also Like
---