Smart Products Inaugurates Cleanroom
Smart Products Inaugurates Cleanroom
Smart Products Inaugurates Cleanroom
Although Smart Products specializes in components for low-pressure and low-flow applications, the company's business strategy is anything but low profile. After almost doubling in capacity in 1999, the supplier of check valves, fittings, and pumps has announced the addition of a cleanroom to its facility in San Jose, CA. According to owner Doris H. Patterson, it's all a matter of keeping the customer satisfied.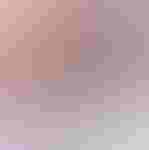 A supplier of valves has installed a Class 10,000 cleanroom suited for molding and assembly operations.
"More and more of our business is geared to the device industry," says Patterson, "and we were missing out on opportunities by not having an on-site cleanroom. Our clients are making increasingly stringent demands," she adds, "and we are committed to responding to their needs." Suited for molding and assembly operations, the Class 10,000 facility is currently equipped with a 55-tn Milacron Roboshot electric molder."We are forever adding capabilities and services," stresses Patterson, noting that the company has engineers on staff who can assist in product design and mold building.Offering more than 16,000 variations on check valve configurations, Smart Products can design a custom valve from stock parts, specifying all materials and fittings as well as the cracking pressure. A line of plastic fittings, and diaphragm and air pumps are also available.—Norbert Sparrow

Sign up for the QMED & MD+DI Daily newsletter.
You May Also Like
---