Products Featured on the September 1998 cover of MPMN
Products Featured on the September 1998 cover of MPMN
Products Featured on the September 1998 cover of
MPMN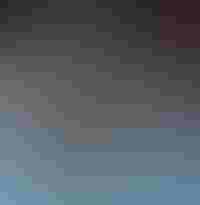 Machining and assembly of precision components
Equipped to machine a variety of materials—including steel, stainless steel, aluminum, brass, and copper—a company can produce parts to exact specifications. Its CNC machining centers are capable of milling up to 0.0005 in. and turning to 0.0003 in., while its precision grinders provide an accuracy of ±0.0002 in. Computer-based SPC can closely track production. Thousands of parts or just a few can be manufactured. The company also performs optical and mechanical assembly, testing, and inspections to MIL-I-45208 or MIL-Q-9858 standards. Seiler Instrument & Manufacturing Company, Inc., 170 E. Kirkham Ave., St. Louis, MO 63119.
Stepper motor features round gearbox design with small footprint
By using a rounded gearbox rather than a pear-shaped one, a permanent-magnet stepper motor features a smaller footprint than standard designs. The motor measures 42 mm in diameter and is 24 mm long, while the gearbox measures 54 mm in diameter and 15 mm long. The motor/gearbox unit weighs only 11 oz. By combining this compact size with high pullout torque (5 oz-in. at 150 pps measured at the motor output shaft), designers are given a suitable choice for applications involving peristaltic pumps, valves, indexers, fluid dispensers, and syringes. Permanently lubricated, fine-pitch, sintered gearing improves gear life and contributes to the high torque rating of this round gearbox (100 oz-in. dynamic). Ball bearing versions provide added reliability based on the presence of side loads. Thomson Industries Inc., 2 Channel Dr., Port Washington, NY 11050.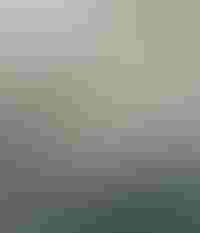 RF connectors make strong terminations
RF connectors address the need to minimize assembly time while also meeting OEM requirements for strong and rugged strain relief in cable connections. The RF one-step BNC and TNC connectors terminate coaxial cables in one quick, easy step to make strong and reliable terminations. They incorporate a single-piece inner assembly that terminates the center conductor and braid of coaxial cables used in a variety of instruments. With a cable retention strength of up to 200 lb, the units create a robust soldered and insulated termination on 50- and 75-
cables. The built-in strain relief that the connector provides enables the connection to stand up to rough handling or harsh conditions such as extensive vibration. Raychem Corp., 300 Constitution Dr., Menlo Park, CA 94025.
Sign up for the QMED & MD+DI Daily newsletter.
You May Also Like
---