NIH, Industry Partner on Pediatric Medical Device Advancement
NIH, Industry Partner on Pediatric Medical Device Advancement
The partners will develop a national pediatric medical device ecosystem to narrow the gap in availability, options, and innovation currently seen in their adult counterparts.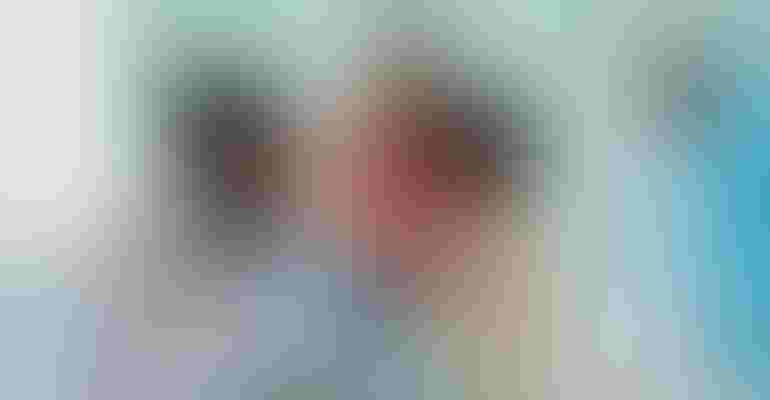 Drazen Zigic / iStock via Getty Images
"Children are not little adults" is a common saying in medical pediatrics, with clinical practitioners underscoring the many differences in pediatric health compared to that of adults. However, in terms of medical devices, current availability requires some pediatric patients to be treated as "little adults" because a device designated specifically for them does not exist.
Now, the National Institute of Health (NIH) and industry are partnering to narrow this gap in care.
The NIH, in partnership with both public and private entities, recently announced the launch of a design phase addressing the lack of medical devices specifically designed and approved for children in the United States. The partnership will bring together resources from US government agencies and private organizations, including industry and nonprofits, to develop a "national pediatric medical device ecosystem that augments the foundation developed from the System of Hospitals for Innovation in Pediatrics – Medical Devices (SHIP-MD) effort lead by FDA," according to NIH.
"It takes a village to support the development, evaluation, regulatory approval, and commercialization of medical devices that meet the unique needs of children," said Diana W. Bianchi, MD, director of the Eunice Kennedy Shriver National Institute of Child Health and Human Development, in a press release announcing the partnership. "We look forward to building a public-private partnership to enhance child health by increasing the number of approved medical devices for children."
Currently, despite several legislative, regulatory, and scientific advancements, pediatric medical device development continues to lag behind their adult counterparts by as much as 10 years, according to the American Academy of Pediatrics. Over the past two decades, the FDA has introduced a number of regulatory and programmatic initiatives for pediatric medical device advancement including the expansion of the HDE program, the launch of the Pediatric Device Consortia Program, a collaboration with the National Evaluation System for Health Technology to create pediatric Real World Evidence demonstration projects, and the System of Hospitals for Innovation Pediatrics – Medical Devices. However, commentary published in the Journal of American Medical Association Pediatrics (JAMA Pediatrics) noted "The substantial financial and market barriers faced by pediatric medical device innovators need to be addressed by a broad coalition of stakeholders, not just the FDA."
"Although individuals younger than 18 years represent nearly one-quarter of the US population, less than 12% of the National Institutes of Health budget funds pediatric research, and less than 10% of all health care spending is for pediatrics," according to JAMA Pediatrics commentary. "Pediatric medical devices, which are critical tools for the diagnosis and treatment of disease in children, also are affected by this disparity and have long lagged behind their adult counterparts in terms of availability, options, and innovation."
As a result, children with certain diseases are faced with zero device options, inadequate options, or adult devices that are modified and used off-label with a lack of robust scientific evidence of its safety and effectiveness in children, according to NIH.
Other factors that contribute to this problem include a lack of technical innovation for devices that meet child-specific needs. "For example, children are smaller and generally more active than adults, and they undergo frequent developmental changes," according to NIH.
Device manufacturers, according to the institute, may also view the development of pediatric devices to have a low return on investment due to the relatively small market and challenges of conducting clinical research for pediatric patients.
Over the next year, private and public partners will develop the national pediatric medical device ecosystem. The design phase will be led by the Foundation of the National Institutes of Health, a nonprofit that creates and manages partnerships with public and private institutions that support NIH. Additionally, NIH, the Center for Devices and Radiological Health at FDA, and the division of Research, Innovation, and Ventures at the Biomedical Advanced Research and Development Authority will provide scientific and regulatory insight, expertise, and funding for the effort. Within NIH, the Eunice Kennedy Shriver National Institute of Child Health and Human Development and the National Institute of Biomedical Imaging and Bioengineering will be leading in the program's development, with other institutes and centers also engaged through the NIH Pediatric Research Consortium. Additional funding and expertise will be provided by private donors.
"This partnership is essential to expand the pediatric medical device ecosystem and develop products to improve health outcomes for the youngest and most vulnerable populations," said Bruce Tromberg, PhD, director of the National Institute of Biomedical Imaging and Bioengineering, in the release. "From medical imaging to diagnostics and interventions, devices need to be designed and built for children so they can receive the highest quality of care possible."
Sign up for the QMED & MD+DI Daily newsletter.
You May Also Like
---