MPMN Hotline : Process Speeds Prototyping of Silicone Medical Products
MPMN Hotline : Process Speeds Prototyping of Silicone Medical Products
MPMN Hotline
Contract Services
Process Speeds Prototyping of Silicone Medical Products
Can reduce prototype times up to 70%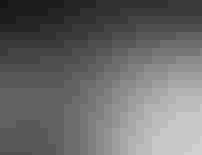 Vesta Inc., a manufacturer of custom silicone medical devices based in Franklin, WI, has developed a prototyping process that can reduce prototype times by as much as 70% as compared with traditional methods. The Quick Response process is based on the company's ability to mold medical-grade liquid silicone rubber (LSR) in low volumes. Liquid injection molding (LIM) equipment with specially designed pumping systems deliver LSR directly into the mold. This, combined with the ability to achieve rapid curing cycles in LIM by elevating mold temperatures, enables Vesta to produce 1 to 100 or more prototypes quickly and with minimum setup cost.
The prototypes are molded using the same material and GMP traceability standards specified for full production. This gives customers a working model of the part, with performance characteristics equivalent to those desired in the final part. As a result, customers can evaluate a new part or device in its final form, helping to achieve more accurate test results and to shorten the approvals process.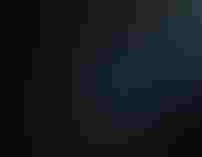 Examples of products that can benefit from this prototyping process include seals, strain reliefs, manifolds, connectors, breathing cannulas, and valves. All design, raw material, drawing, and tooling changes in the prototype process are documented under GMP guidelines and can be provided during clinical trials. Vesta's prototyping and manufacturing capabilities range from small parts weighing 1g to 525-g devices.
For more information, contact Vesta at 414/423-0550.
Rapid Prototyping
Stereolithography Systems Use Solid-State UV Laser
Offer high speed, ease of use, and low ownership cost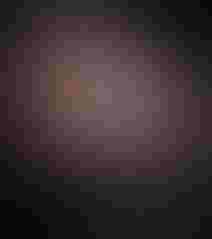 A series of next-generation stereolithography systems that use high-power solid-state ultraviolet lasers has been developed by 3D Systems (Valencia, CA). The Millennium series requires less space and lower power consumption than traditional stereolithography machines. The systems offer fast part throughput and provide 0.05-mm layer thickness for many geometries.
The 0.05-mm tooling build style represents a 50% improvement in fine-part detail over the standard 0.10-mm layer thickness. Faster throughput is derived from SmartSweep, which features the Zephyr recoating system that sweeps only the active area of the part build, resulting in up to 20% throughput improvement, depending on part geometry. New resin has a faster photospeed and improvements in the build station software optimize speed.
The SL-5000 requires 25 sq ft of facility space, nearly half that of its predecessor. Features include automatic resin refill and leveling to reduce operational time, increased window visibility, controller access door, a backwards swivel movement of the CRT for easier maintenance, and a modular design for faster operation and service. The system also uses six times less power and does not require external cooling. Its Windows NT build station software allows users to specify duplicate builds, preview jobs during the build, and display estimated completion time.
Other models in the Millennium series include the SLA-3500 and the SLA-250/50HR, a system that focuses the laser into an ultrasmall beam width, providing nearly three times improvement in feature resolution. This high-resolution system is suitable for building small, intricate medical components.
For more information, contact 3D Systems at 626/852-8840.
Industry News
Medical Design Excellence Awards Program Announced
Will honor finished medical devices as well as materials and components
Recognizing the need to salute exceptional quality and innovation in the medical device industry, Canon Communications llc (Santa Monica, CA), publisher of Medical Product Manufacturing News is collaborating with the Industrial Designers Society of America (IDSA) to present the first annual Medical Design Excellence Awards.
The awards program seeks to recognize excellence in the design and engineering of finished medical devices as well as materials and components intended for medical applications. "We congratulate Canon on its leadership in sponsoring this breakthrough awards program," said Robert T. Schwartz, IDSA executive director and COO. "We hope this competition will foster commitment to design excellence, which is so crucial to success in the medical products, materials, and components markets."
A jury assembled by IDSA will evaluate entries based on their functional improvement, business benefit, and innovation. IDSA also sponsors the annual Industrial Design Excellence Awards in conjunction with Business Week magazine.
While some existing awards programs recognize medical device design, the Medical Design Excellence Awards is the first to focus exclusively on the medical manufacturing industry. "It's important for the medical industry to have its own design awards because no praise is as meaningful as praise from your peers--they understand what it took to get there," says Kent Ritzel, IDSA Medical Section chair and director of Metaphase Design Group (St. Louis). "Moreover, such an awards program provides a valuable educational vehicle that should help companies improve their competitiveness. The Medical Design Excellence Awards are focusing attention on the complexity of product development in this industry and will showcase examples of how it can be done well. The program will foster the development of better products by encouraging investment in high-quality design and engineering."
The deadline for entry submission is January 26, 1998, and entries must be commercially available in the United States by that deadline. Finalists will be announced in the May 1998 issues of MPMN and MD&DI, and winners will be recognized during Medical Design & Manufacturing East 98 in New York City, June 2­4, 1998. The winning entries will also be featured in the July/August 1998 issue of MPMN and the July 1998 issue of MD&DI.
For more information, visit http://www.devicelink.com/awards/, or call IDSA at 703/759-0100 for an entry form and rules.
Sign up for the QMED & MD+DI Daily newsletter.
You May Also Like
---