Microscope accessory improves operatory comfort and productivity
Microscope accessory improves operatory comfort and productivity
Originally Published January/February 2001
HOTLINE
Microscope accessory improves operatory comfort and productivity
Norbert Sparrow
Designed to replace traditional eyepieces on mono, routine, research, and stereo microscopes, a device significantly improves the performance of conventional binocular microscopes. The ISIS eyepiece, developed by Vision Engineering, uses the company's multienticular and expanded pupil technologies to enhance operator comfort and increase productivity.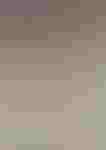 The ISIS eyepiece permits greater freedom of head movement, thus reducing operator fatigue.

"Compared to the conventional binocular setup, you can move your head back and forth and find your optimal working distance," says UK-based sales and marketing director Mark Curtis. In fact, the distance between the user's eyes and the eyepiece is increased by a factor of four compared to conventional instruments, allowing workers who wear eyeglasses to avoid physical contact with the microscope without sacrificing a loss in the field or quality of vision. Expanded pupil technology dispenses with the requirement to precisely align the eye with the center of each eyepiece, adds Curtis. "You can move your eye around and look at the outer parts of the optical field without losing the full image area."
Another advantage of the ISIS system, according to Curtis, is the elimination of mouches volantes or "floaters" in the eye, tiny tissue fragments that float within the eyeball and hinder microscope viewing operations. The expanded pupil principle prevents these elements from cluttering the image. "This eye defect is accentuated as you get older," notes Curtis, "and it affects a lot of highly qualified personnel in labs that need to constantly pull back from the microscope and blink their eyes to rid themselves of these clouds."
ISIS can be installed in seconds on microscope systems produced by Leica, Nikon, Olympus, Zeiss, and a host of other companies. "It's a low-cost alternative to our Lynx and Mantis machines, suited for companies that aren't ready to invest in a whole new system," explains Curtis, but who are looking for ways to increase productivity and operator comfort."
For more information, contact Vision Engineering at 570 Danbury Rd., New Milford, 06776 CT; phone: 860/355-3776; fax: 860/355-0712; e-mail: [email protected].

High-Frequency Ultrasound Provides Nondestructive Seal TestingTechnology can be used on interface bonds and packaging seals
Katherine Sweeny
A C-Mode scanning acoustic microscope (C-SAM) allows the nondestructive inspection of bond sites and seal areas for medical devices and pharmaceutical packaging. Acoustic microimaging (AMI), developed by Sonoscan Inc. (Elk Grove Village, IL), uses high frequency ultrasound to detect microscopic air gaps that occur in the form of voids, cracks, delaminations, and disbonds. The microscope generates images by mechanically scanning a transducer in a raster pattern over the sample. A focused spot of ultrasound is generated by an acoustic lens assembly at 10-230 MHz frequencies and is brought to the sample by a coupling medium, usually deionized water or an inert fluid. The transducer alternately acts as a sender and receiver, being electronically switched between transmitting and receiving modes. A very short acoustic pulse enters the sample and the return echoes are used as a basis for investigating anomalies at specific intervals within a part or seal.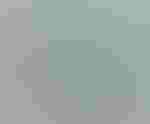 An acoustic microimaging station can detect microscopic air gaps in bonds and seals.

The technology can be applied to a variety of materials and package types including laminate films and foils, formed and molded cassettes, and cartridges. AMI can assist in R&D and process control to help support product validation in ISO 9000 and CGMP production environments. For more information, contact Sonoscan Inc. at 2149 E. Pratt Blvd., Elk Grove Village, IL 60007; phone: 847/437-6400; fax: 847/437-1550; e-mail: [email protected].

Integrated System Molds, Handles, and Tests Miniature Components
Suited for molding components weighing as little as 0.8 mg, an integrated system for the production of microcomponents incorporates an electric molder and parts handling, testing, and packaging modules. Cleanroom conditions are maintained inside the system housing to prevent contamination of the injection molded parts. Battenfeld of America Inc. launched the electric machine in North America at the NPE show in Chicago.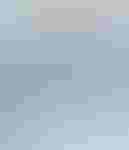 The Microsystem's integrated modular design enables redued cycle times in the production of low-weight miniature components.

Developing a system that would enable the cost-efficient production of miniature components was one of the key challenges faced by Battenfeld when the company embarked on the Microsystem project at its facility in Austria. By combining a stable injection unit with a rotary table design that allows parallel movements, the firm was able to achieve a 50% reduction in cycle time. The rotary table requires only two-axis handling, and the parts are transported via suction cups to the quality control and packaging stations.
At its world premiere in Europe, the Microsystem was shown molding a hearing-aid housing weighing 2.2 mg. Since that time, additional testing on parts and materials for use in devices has been conducted, according to project manager Martin Ganz. "We have tested two other medical parts recently," says Ganz. "One is a hearing aid and the other is a product that involves the use of biodegradable materials." Other materials slated for testing on the Microsystem include PEEK, PPS, and liquid crystal polymers. "Metal injection molding applications are also on the schedule," adds Ganz. "So you see, there are many potential medical device applications using this system." One application for which Ganz sees a bright future is the production of lenses used in diagnostic equipment. "Manufacturers require extremely small and highly accurate lenses," says Ganz, adding that Battenfeld's product is well suited for the molding of these components.
Other potential applications include the production of miniature parts used in sensors, pumps, implants, diagnostic equipment, and microsurgical instruments.
The company also offers a gas-assisted injection molding process called Airmould (in which nitrogen is introduced into the interior of the mold cavity) or Airmould Contour (the gas flows between the rear of the molding and the part wall). This technique enables a reduction in cycle times and tonnage requirements while enhancing the molded part's surface finish by eliminating sink marks. Dimensional stability is also improved and part weight is reduced, thereby lessening the amount of material used.
For more information, contact Battenfeld of America Inc., 31 James P. Murphy Hwy., West Warwick, RI 02893; phone: 401/823-0700; fax: 401/823-5641.



MPMN January/February 2001 table of contents | MPMN home page
Copyright ©2001 Medical Product Manufacturing News
Sign up for the QMED & MD+DI Daily newsletter.
You May Also Like
---