Driving Diversity, Equity, and Inclusion in Large Medtech Companies
Driving Diversity, Equity, and Inclusion in Large Medtech Companies
Medtronic, Boston Scientific, and Abbott Laboratories share how they foster diverse voices both internally and externally.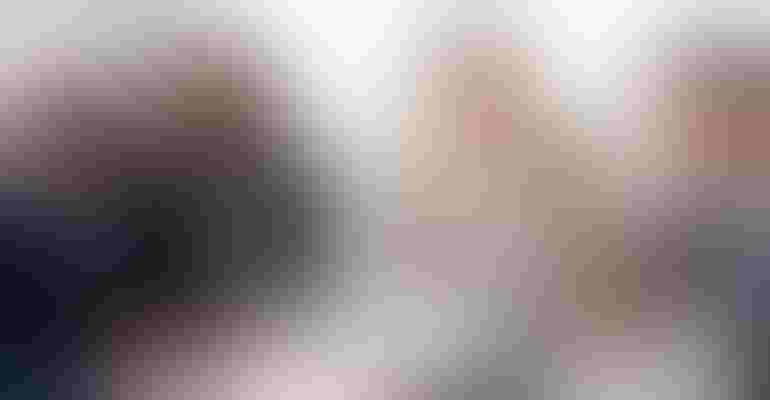 Image courtesy of Hongqi Zhang / Alamy Stock Photo
Early in 2020, AdvaMed called on medtech to make its management ranks look like the patients they serve, with greater racial and ethnic diversity, and more women in leadership roles. Even before the statement, as well as after, medtech firms have been making strides at increasing diversity with both wide-reaching initiatives and smaller scale outreach and development. Medtronic, Boston Scientific, and Abbott Laboratories shared a glimpse into efforts to foster diversity.
Building a diverse and equitable environment takes many forms in large medtech companies. One such initiative helps develop individuals to create more diverse management and leadership.
To embody this type of initiative, Boston Scientific uses goal setting to grow talent and internalize the importance of diversity. "In order to have success here, diversity, equity, and inclusion (DEI) has to be woven into everything that we do," said Camille Chang Gilmore, vice president of human resources and chief diversity, equity, and inclusion officer at Boston Scientific, noting that modeling the importance of diversity needs to be systemic — come from the top down. Mike Mahoney, chairman and CEO at Boston Scientific, along with other leadership, included diversity as one of the company values, along with "meaningful innovation, and a winning spirit," among others.
"Our success doesn't depend just on execution, it depends on caring, it depends on cross-cultural collaboration, and innovation to really solve the problems of the day," said Chang Gilmore. "At the end of [the] day, we are trying to create less invasive therapies to save lives, but we know that in order to do that you've got to win through diversity. Diversity for us is going to be about winning in the marketplace, it's about leveraging all talent to yield the best performance, [and] creating a high-performance culture with high-performance talent."
Learning the Long-Term Benefits
Sally Saba, MD, MBA, global chief inclusion and diversity officer at Medtronic, also shared the long-term efforts the company has undertaken. "At Medtronic [DEI] is not new. It has been rooted in our company since our co-founder, Earl Bakken, wrote our mission more than 60 years ago," Saba said. "Through the years, we have built a strong foundation including an enduring commitment from our CEO, executive committee, and board of directors, active employee engagement with our diversity networks and employee resource groups, and [we have] governance mechanisms in place to hold quarterly business reviews of our DEI progress to keep us accountable."
The work in this area has increased with the introduction of a broad strategy to engage every Medtronic employee as a role model for DEI and to reduce hurdles to equity. "Within this strategy, we have shifted to a leader-led model where our top leaders have goals for representation and inclusion tied to their compensation and all employees have a DEI-related performance goal," Saba said.
Sean Palacio, divisional vice president, diversity and inclusion, human resources at Abbott, also noted the importance of diversity in the development of new ideas in medtech. "Diversity is necessary for Abbott to serve its purpose, helping more people around the world live healthier lives," Palacio said. "New ideas come from different places and points of view. Diverse perspectives inspire new ways to address challenges, and that translates into creating better life-changing technologies."
These medtech companies echoed what appears to be a fundamental truth: having diverse voices at the table make for better results. In short, including people of differing experiences and backgrounds enriches the conversation about devices, and can lead to innovations that better serve a wide range of customers. 
"Innovation is a people-powered business. It comes from fostering an inclusive, diverse, and equitable workforce, [and] empowering every individual to reach their highest potential," Saba said. "Our ability to serve more patients is dependent on bringing diverse thinking to the table. Therefore, it is a no brainer that we can, and should, do everything to ensure we have people from a diverse set of backgrounds represented at all levels within our company."
Chang Gilmore noted the importance of listening and championing necessary changes based on diversity as crucial to meeting overall company goals. "When you think about diversity, you need to know it drives new ideas. To advance innovative efficiency and to get new ideas, you need to get a diverse group sitting around the table," Chang Gilmore said. "A diverse team is more agile and innovative, more willing to pivot and understand complexities of the climates they are in. I fundamentally believe that diversity produces better outcomes, and it can improve decision making. People from different backgrounds are going to bring different perspectives."
Boston Scientific uses what it calls the 3E's to make sure diverse individuals have a seat at the table. The 3E's stand for safe environment, creating a level of engagement, and creating experiences."
"We are very authentic organization, and [some] of the things we have done really well are … we listen, we learn, and then we lead," Chang Gilmore said. The company has leaned in, she said, and, among other efforts, has held listening sessions and days of understanding to hear various viewpoints, particularly following the death of George Floyd and other events. The executive committee launched a $3.5 million strategy to fight racism in the external community and 100 employees volunteered for the committee to identify funding appropriation.
Taking Ownership
Internally, each of the companies has set goals to increase the diversity of its workforce, particularly leadership. Boston Scientific has set the goal of becoming among the top 10 places to work for employees with disabilities and the LGBTQ+ community. Currently, the company has met its goal of 20% multicultural talent and 40% women at a management or supervisory level. "We are doing it in a way that creates the right, sustainable behaviors [and] making sure [we] have enough people to compete for opportunities to advance in this organization," Chang Gilmore said. "It's important [that] they are not getting the job because of [diversity initiatives]," she noted, but the company is ensuring they are attracting and developing employees that have the appropriate skills and are ready for the roles.
Abbott has set a 2025 goal to have one third of its leadership positions held by individuals in underrepresented groups, according to Palacio.
"While we still have work to do in certain areas, our focus on diverse talent within my organization has directly impacted careers," explained Laura Mauri, MD, MSc, senior vice president, chief scientific, medical, and regulatory officer at Medtronic. "Nearly 65% of managers and above are female and nearly 30% are ethnically diverse within clinical research, medical science, and regulatory affairs. Our success here stems from supporting employees from diverse backgrounds and helping them rise to leadership roles. We've intentionally evolved our development programs for years, expanding them to include more styles of learning and more stages of careers. For example, women and ethnic minority groups are historically underrepresented in STEM positions." In response, the company began Women in Science and Engineering, Women in IT, and Multicultural Engineers and Scientists at Medtronic programs.
Building Pipelines
The trio of companies have worked to recruit diverse employees through collaboration with universities, and community outreach.
Abbott works with historically Black colleges and universities (HBCUs) and institutions that serve Hispanic students to attract talent. "Over the next five years we will provide $5 million in scholarships to medical schools at HBCUs and minority nursing associations to support future generations of diverse clinical investigators," Palacio said. In 2012, Abbott also launched a STEM high school internship program for diverse students and girls. The effort falls under the company's 2030 Sustainability Plan that includes a goal of reaching 100,000 students interested in STEM, 50% from underrepresented groups. 
Medtronic follows a similar pathway to obtain underrepresented talent. "Medtronic partners with the Medtronic Foundation and the Thurgood Marshall College Fund to foster stronger relationships with HBCUs and diversify the pipeline of STEM talent through both internships and scholarships," Mauri said. "Through the partnership, Medtronic has increased the number of interns of African descent to 20% in 2021 from 8% in 2020. We also converted nearly half of all eligible interns into full-time hires — a significant increase in our hiring from HBCUs."
Boston Scientific has partnered with deans of HBCUs to draw talent. The engineering schools at HBCUs account for 4% of the accredited engineering schools in the US, but 30% of the African American undergraduate or graduate engineers in the country, according to Chang Gilmore. The company's vice president of engineering met with HBCU deans, began collaborating, and have since built mentorship relationships to prepare students for roles at the company.
"One of the things we have learned is how to build momentum," Chang Gilmore said. "You have to start where you are, meet people where they are and recognize not everyone is going to come at the same time. When you hear [Mahoney] reiterate that this is important, it can just take off. It starts at the top."
She also highlighted the importance of buy-in from other entities. "There are three other critical groups," she said. "Your people — your HR, your general counsel, and your CFO — the money. The signal that sends is huge. If all of those four are not aligned, you are going to be stalled."
Sign up for the QMED & MD+DI Daily newsletter.
You May Also Like
---