Cover Products 16112
Cover Products
Cover Products

Thermoelectric cooling semiconductor modules available in new configuration
A line of thermoelectric cooling semiconductor modules feature a porch configuration for easier installation and optimum solder contact. The 4-mm-wide ceramic porch extends between the positive and negative contacts, allowing for clean lead attachment and preventing accidental pellet contamination. Available in sizes of 40 x 44 or 30 x 34 mm, the Z-max modules are manufactured through a metallurgical process that produces a robust positive semiconductor chip, resulting in a temperature differential of 4°C. Applications include DNA thermocyclers, blood analyzers, blood reagent refrigeration units, therapy blankets, and devices without sufficient space for standard compression refrigeration. Tellurex Corp., 1248 Hastings St., Traverse City, MI 49686.

Company employs high-energy accelerators for electron-beam irradiation
A company provides gamma and electron-beam irradiation services to the healthcare products market. Its electron-beam facility in San Diego, CA, offers flexibility in processing, fast turnaround, and improved penetration through the use of two independently operated high-energy accelerators. The electron beam is bent 90°, maintaining tighter control of the beam energy. Applications include the sterilization of products and the cross-linking of polymers. SteriGenics International Inc., P.O. Box 5030, Fremont, CA 94537-5030.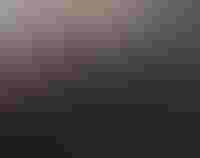 Custom five-axis micromachining services for medical OEMs
An ISO 9002–certified company specializes in custom machining of miniature, submillimeter complex components. Using five-axis micro mills and eight-axis Swiss CNC machines, the company's capabilities include micro milling and grinding, CNC turning and milling, and micro laser cutting, drilling, and welding. Machined sizes of 0.5-mm OD, 0.13-mm ID, and 0.003-mm tolerances are achieved on titanium, stainless steel, brass, aluminum, engineered resins, and other materials. Services include micromachining prototype development and production for a variety of volumes, applications, and materials. Remmele Engineering Inc., Micro Machining Div., 17701 U.S. Highway 10, Big Lake, MN 55309-9430.
Copyright ©1999 Medical Product Manufacturing News
Sign up for the QMED & MD+DI Daily newsletter.
You May Also Like
---