Combination Medical Products: Capitalizing on Convergence
Combination Medical Products: Capitalizing on Convergence
Combination products pose numerous technical, regulatory, and business challenges. Companies that master these challenges are well ahead of the pack.
DRUG AND DEVICE COMBINATIONS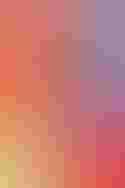 Combination products consist of two or more regulated medical products that are marketed as a single unit. Although combination products are not new, a wave of highly sophisticated products has captured the attention of life science companies, patients, physicians, and investors. Innovative medical device companies in search of the next big idea are finding ways to combine emerging device technologies with drugs or biologics to address a range of needs.
Device makers are attracted to combination products for a variety of reasons, described as follows:
By providing multiple and complementary modes of action, these combination products have the potential to offer greater therapeutic benefits than drugs or devices acting alone. For example, in a drug-eluting stent, the wire mesh of the stent opens the clogged artery and is augmented by the drug coating to prevent reclogging.

The products improve the overall quality of care by enhancing acceptance and functional life of implantable devices. Products such as pacing leads and glucose sensors could benefit from biocompatibility and a lower risk of inflammation and foreign-body responses, which can impede the function of devices.

They enable healthcare providers to treat diseases with localized drug delivery. In cases such as cancer and diseases of the retina, systemic treatments may be ineffective or potentially harmful. Combination products offer an effective and safe alternative.
But commercializing combination products poses unique challenges. To begin with, the integration of drug, biologic, and device development requires the merging of the engineering, chemical, and biological fields. This merger introduces new technical and organizational challenges to product development. Regulatory concerns include determining how the product will be regulated because the biologic and device components have different marketing applications, regulations, and postmarket reporting requirements. Because a one-size-fits-all approach does not work for combination products, device manufacturers must contend with evolving regulatory paradigms—and a certain degree of uncertainty. A host of clinical, commercial, and organizational matters further compound the challenge.
Medical device companies face both opportunities and challenges as they develop and commercialize combination products. Companies must be able to formulate a coherent strategy, develop the right capabilities, establish a common development process, and drive the changes needed to sustain their pipeline of combination products.
Not All Combination Products Are Created Equal
Combination products come in many shapes and sizes, some more complex than others. Prefilled syringes, alcohol swabs, and convenience kits with surgical supplies are considered combination products, but they have not contributed to the recent market growth and buzz. Designed to increase user convenience or cut costs, they are easily replicated by competitors and quickly become commodities as low-cost entrants seek to compete on cost and productivity.
At the other end of the spectrum are high-value and complex medical innovations that can substantially transform healthcare and marketplace dynamics. For example, combinations such as inhaled insulin, coated artificial joints, and drug-eluting stents have created therapeutic breakthroughs and have revolutionized the way treatments are administered. The complexity of these products generally requires more rigor and discipline to bring them to market. But because they are difficult and costly to replicate, they can provide successful manufacturers with a first-to-market advantage.
Based on the intricacy of the underlying components and their interface, combination products can be classified into four increasingly sophisticated categories: traditional drug-delivery systems, novel drug-delivery systems, drug-enhanced devices, and regenerative medicinal products (see sidebar).
Understanding the Challenges
Because manufacturers of combination products endeavor to integrate novel and fundamentally different technologies, they face a range of unprecedented development, regulatory, commercial, and organizational challenges not faced by device-only manufacturers. Understanding these challenges is a key factor for bringing these products to market successfully.
Being technologically more complex than device-only development, combination product development requires more discipline and cross-functional coordination. Consider the drug-eluting stent. In the past, manufacturers had to overcome the challenges of designing an implantable mechanical device that was capable of traveling through the vascular system, reaching a blockage in the heart, and propping open a clogged artery for an extended period of time. With the introduction of a drug-coated device, these same manufacturers have had to address a new set of challenges.
For example, one of the biggest design and manufacturing challenges for drug-enhanced devices is ensuring adequate sterility and shelf life of the drug on a device. Coatings can flake off or the product can deposit too much drug into the body, both of which can reduce efficacy and create a safety risk for end-users. To manage such problems, manufacturers must perform more product and process characterization earlier in the development cycle than they would with a traditional device. And these processes must be supported by robust analytical and physical methods to establish a fundamental understanding of the relationship between process parameters, design inputs, and product stability.
In addition, device companies are getting smarter about designing combination products. They are collecting requirements and developing specifications for components that may include engineered devices, drugs, or biologics with pharmacological, immunological, or metabolic mechanisms of action. In addition to designing better products, the manufacturers must perform increasingly robust and thorough testing. They must also define the types of changes that can be made to the commercial manufacturing process with an understanding of the effect on the product, its sterility, and its stability.
The regulatory landscape for combination products continues to evolve as industry and agencies learn more about them. There are still no specific regulations or regulatory submissions that are unique to combination products. The Office of Combination Products (OCP), established by FDA in 2003, is responsible for the prompt assignment of a new combination product to the lead FDA review center, which may be the Center for Devices and Radiological Health (CDRH), the Center for Drug Evaluation and Research (CDER), or the Center for Biologics Evaluation and Research (CBER). OCP has paved the way for companies to establish standardized and compliant development processes by recognizing the overlap between quality system regulation (QSR) and current good manufacturing practices (CGMPs).
OCP is also responsible for coordinating the premarket review process and the postmarket regulation of combination products. However, regulatory challenges can still be significant. For example, FDA and industry are working to define the ground rules in areas such as product labeling and postmarket surveillance. Questions remain regarding product life cycle and postapproval changes, including how to handle changes to the entire product versus components, changes across multiple companies, new indications, and unified versus separate labeling.
In addition, it is still unclear how companies should manage differences across the various regulatory agencies for annual reporting, safety monitoring, and adverse-event reporting. Companies have responded by beefing up their involvement with FDA. By consulting with the agency early and often, companies can determine the relevant marketing approval requirements (e.g., PMA or 510(k)s for devices, and new drug applications or biologic license applications for pharmaceuticals and biologics) in the product development process. Experts from the largest device and pharmaceutical companies are working closely with the agency to shape forthcoming guidance and requirements.
The key organizational challenges that companies face stem from the need to adopt an integrated mind-set that fuses design practices from the device world with the process-focused thinking from drug development. To keep development efforts from stalling, companies must identify the right skill sets, capabilities, partnerships, and alliances. It is important to integrate the relevant aspects of the device and pharmaceutical development, recognizing that different methodologies, terminology, and backgrounds of the staff are involved. Companies must establish the proper project governance, team structures, and functional involvement needed for combination products.
In addition, companies must properly estimate the incremental costs and timelines that are needed to develop, manufacture, and meet compliance requirements for combination products. If not managed properly, these issues can sabotage a company's efforts and can lead to the familiar problem of functional silos. To address these risks, companies should reevaluate their organizational capabilities and development practices. In many cases, they can use their combination product development effort as an opportunity to completely reshape the development process, roles, and responsibilities of the organization, and define new expectations for how they will bring combination products to market.
For example, a manufacturer could dedicate a crossfunctional team of senior staff to establish a common method and terminology for combination product development. Such an effort can be instrumental in building the cross-functional and cross-discipline awareness needed to effectively bring new combination products to market.
Getting Things Done: The Art of Execution
Given these challenges, how do novel combination product ideas make it to the finish line? What development processes and organization capabilities are required for commercialization? To create successful combination devices, companies should strive to excel in these four areas:
Formulating a development strategy to address the unique challenges of combination products.

Building the right skill sets and capabilities throughout the organization.

Creating an integrated drug-device development process and quality system.

Driving organizational changes for implementation.
Formulate the Product Development Strategy. Successful companies formulate their portfolio and product development strategies in the context of their broader business goals and intellectual property (IP) position. In particular, they consider the following points:
The current and future role of the organization in the combination product value chain.

The evolution of drug, biologic, and device component technologies.

IP and patent protection rights.

Unique activities to develop combination products.

Gaps between future development needs and current capabilities.

Possible strategies for closing the gaps (development of internal capabilities, licensing, acquisitions, codevelopment, outsourcing, etc.).
Within the company's portfolio of projects, combination products may produce higher returns than their device-only counterparts, but they are considerably riskier, more costly, and take longer to develop. When selecting combination product ideas and formulating their development strategy, leading companies carefully examine their overall product portfolios and future roadmaps.
Build the Right Skill Sets and Capabilities. With the product development strategy clearly defined, it becomes easier to determine the specific skill sets and capabilities required. Device manufacturers may have little experience working with the drug or biologic that is combined with the device. They have to decide how to select, modify, and incorporate the drug into the product, in addition to characterizing its toxicity, shelf life, and release into the body. As with regular devices, combination products must be shown to be safe and effective based on preclinical and clinical evaluations.

Table I. (click to enlarge) For coated products, device companies need to ask several critical questions.
Because of the intricacy of combination products, a single development organization usually lacks at least a few of the required skills and should collaborate with internal and external resources. Building and managing these alliances is a critical part of the development strategy. Asking critical development questions and evaluating their implications is a good way to establish which partners are necessary (see Table I). By identifying what needs to be done, by whom, and how, a company can clearly identify the organizational capabilities it needs to strengthen and where it needs to form partnerships or alliances to develop its novel combination product.
In addition, device manufacturers must carefully evaluate their in-house R&D capabilities. It is critical to broaden technical skills to understand the implications of biopharmaceutical development issues, such as how the design affects the ability to coat the device, or how changes to the product or manufacturing process influence stability. As a result, device manufacturers often add new skills and capabilities that didn't exist in the device-only world. In addition, they must strengthen the technical skills of their quality, regulatory, and clinical organizations to deal with pharmaceutical issues. Identification of the proper skill sets and capabilities must be addressed throughout the organization, including management, project teams, and functions.
Create an Integrated Development Process and Quality System. Having the right skills is only one part of the equation. The next challenge is to ensure that all development staff can effectively operate and communicate with each other. Miscommunication often occurs because the fields of drug, biologic, and device development have traditionally used varied terminology—even for similar processes.
A shared development process and quality system can go a long way toward bridging this communication gap. A shared process creates a standard approach and standard terminology throughout the organization.
Although an off-the-shelf model of combination product development processes does not yet exist, some companies identify a best-fit model to build upon and customize. For example, companies can use the QSR model to describe their key requirements for device development and to integrate the relevant pharmaceutical and biologic requirements. The QSR describes generic processes for designing, developing, and testing a medical product. Interestingly, these processes are strikingly similar to best practices such as Six Sigma, DMAIC (define, measure, analyze, improve, and control), and process and design excellence.

Table II. (click to enlarge) Device companies should be aware that common terms for devices and pharmaceuticals can have various meanings. A discussion of these terms can help avoid confusion or miscommunication. For coated products, device companies need to ask several critical questions
To identify the appropriate pharmaceutical and biologic requirements, many companies have leveraged the CGMP requirements and their technology transfer processes. The latter are widely used in the biopharmaceutical industry to describe how product development, process development, and analytical method development knowledge are scaled up and transferred from a development site to manufacturing sites. Integrated appropriately, based on the products and technologies being commercialized, the QSR, CGMP, and technology transfer processes can help create a successful combination product development process and quality system. Because the approaches overlap, an integrated process ensures that key activities, deliverables, and timing required for design, testing, and commercialization are identified. Table II illustrates the high-level activities involved in developing a product and compares the terminology used for devices with that of pharmaceuticals. Medical device companies can use this framework to design and implement a single, comprehensive system for combination product development. Such a framework can integrate relevant pharmaceutical practices with its design control requirements.
Drive Organizational Change. Getting combination products right in practice may require an organization to make significant changes in how it conducts business. To make the changes real and lasting, companies must ensure that their organizational structures are aligned with their integrated combination product development model. To do this, they must address basic questions such as the following:
How do we form project teams?

How do we institute a cross-functional management group to oversee and govern our project portfolio?
Figure 1. (click to enlarge) Certain functions, such as R&D, can be split into several groups to address combination product needs. However, cross-functional partners must build skills that relate to all aspects of a combination product.
Traditional organizational models can be adapted by identifying where new functions, skill sets, or capabilities have been added and by ensuring that these models are appropriately represented for effective decision making. For example, a company may need to expand R&D representation on its project teams to include drug development and device development expertise. Figure 1 represents how the company's project model evolved to meet its combination product development needs.
Cross-functional partners, such as regulatory affairs, quality, and operations, can be assigned to build appropriate knowledge and skills related to pharmaceuticals. For example, operations could focus on becoming an active partner and getting involved early in the design process to define internal user requirements. As a partner, operations could influence product stability. Quality could build the skills and capabilities needed to become a value-added organization (rather than a policing force) by focusing on design verification, stability and aging, validation planning, and reconciliation to final design output. Regulatory could focus on redefining how to work with the appropriate agencies to enable the timely and efficient review (and approval) of the new combination product.
Ultimately, the organizational model must be supportive of the overall development strategy, organizational capabilities, and business practices to successfully commercialize new combination products.
Realizing the Value in Combination Products
Combination products have the potential to unlock significant value by providing the next level of safe and highly effective treatments for patients. However, getting these products to the market in a timely, compliant, and sustainable manner is not easy. New and challenging technical problems will persist. Interacting with key regulatory authorities, such as FDA, requires a dedicated and collaborative effort as their approaches continue to evolve. Companies that make the leap to combination products will need to take an integrated approach to defining their strategy, development process, and organization.
Chris Cramer and Sharad Rastogi are principals in the life sciences practice at PRTM. Cramer is based in Washington, DC, and can be contacted at [email protected]. Rastogi is based in Waltham, MA, and can be contacted at [email protected].
Copyright ©2007 Medical Device & Diagnostic Industry
Sign up for the QMED & MD+DI Daily newsletter.
You May Also Like
---