A Small Workforce Boasts Big Production
A Small Workforce Boasts Big Production
Web Exclusive
INDUSTRY NEWS
A Small Workforce Boasts Big Production
Shana Leonard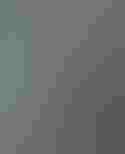 A completely automated 15,000 sq-ft facility enables a 12-person workforce to churn out 160 million stampings per year. Kramski (Largo, FL; www.kramski.com) has announced this cost-effective statistic in conjunction with its desire to test its humble group's limit by expanding the scope of the business.
Though it has a stronghold in the automotive industry, Kramski is looking to diversify its business by servicing several new markets. Among the main targets is the medical manufacturing industry. Specializing in small components used in such products as switches and connectors, the firm believes that it can transfer its knowledge to accommodate the medical industry.
Equipped with four press lines that include two 30-tn and two 60-tn Bruderer presses, the facility is prepared for the additional business. The firm's 30-tn presses can operate at 1425 strokes/min over a stroke range of 0.5 to 1.5 in., whereas the 60-tn machines can run at 1120 strokes/min over a stroke range of 0.62 to 2 in.
Kramski provides tool design and build, as well as the stamping of in-die riveting, welding, and assembly. The firm also integrates overmolding capabilities within the stamping process; the latest service offering is insert molding.
Copyright ©2005 Medical Product Manufacturing News
Sign up for the QMED & MD+DI Daily newsletter.
You May Also Like
---