Printing and labeling equipment
Printing and labeling equipment

Printing and labeling equipment
Label-counting table
A label-counting table with a visual setup mode and a moving plate–to–moving plate system facilitates accurate counts. A plate-to-plate feature maintains uniform web tension, allowing even narrow rolls to be moved without telescoping. The table can be customized according to user requirements with retrofits available for previously installed systems. Specifications include up to 6-in. label heights on 13-in. disks, 3-in.-diam x 4-in.-high mechanical core locks, a 24 x 48-in. steel table, a reversing motor, and a mechanical brake. HB Registration Corp., 12 Sherman St., Linden, NJ 07036.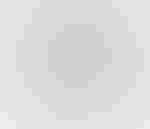 Label printer/applicator
A high-speed printer/applicator prints and applies bar code labels to the tops of packages traveling along a conveyor. The LSX-12 can accommodate package heights ranging from 0.25 to 36 in., with a maximum throughput of 3600 packages per hour, or 60 packages per minute. The system consists of an embedded high-speed printer,a system controller, a high-speed vertical linear transport system, and a label pick-and-apply mechanism. Separate detection devices includea light curtain, a belt encoder (tachometer), and a package-tracking photo eye. Accu-Sort Systems Inc., 511 School House Rd., Telford, PA 18969.


Printer/labeler
The Autoprint system combines ink-jet and thermal-transfer printing, labeling, scanning, and product-handling equipment, as well as message-management software. The system transports, prints, bar codes, and counts cartons for many thousands of different products or stock-keeping units. Line speeds of up to 100 cartons per minute are possible. Setup time is minimal; messages for each product and/or customer can be changed in a few seconds. AT Information Products Inc., 575 Corporate Dr., Mahwah,NJ 07430-2004.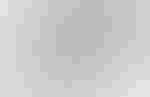 Tabletop printer/applicator
The speed and efficiency of hand packing and labeling operationscan be maximized with a tabletop printer/applicator. The Label Mill 1200TPA provides a cost-effective, semiautomatic method of printing and tamp-applying labels to a large variety of products in large or small batches. It can print batch, lot, and date codes, as well as bar codes, text, and graphics, on a variety of label materials at speeds of up to 6 in./sec. The swing tamp applies the labels accurately and efficiently. MMI Automated Systems, 2416 Jackson St., Savanna, IL 61074.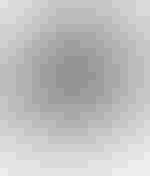 Bar code imprinter
A 60-page/min bar code imprinter is specifically designed for high-volume bar code tag, label, and form imprinting. The LIS-1660 features a patented technology that uses fiber optics in conjunction with a high-speed digital shuttering system—along with 400-dpi rectangular dot technology—to achieve sharp edge definition and high print quality. The system also features an ergonomic operator panel with convenient, easy-to-use graphical backlit displays. Meto Inc., 1200 The American Rd., Morris Plains, NJ 07950.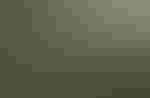 Tamp-type label applicator
Suitable for delicate, high-precision print-and-apply applications, a tamp-type applicator applies small labels with an accuracy of ±0.02 in. According to the manufacturer, field tests for placement accuracy of the Apollo 1 have recorded a best of 0.008 in. and a worst case of 0.031 in. The unit attaches to a 300-dpi thermal or thermal-transfer printer. Tharo Systems Inc., P.O. Box 798, Brunswick, OH 44212.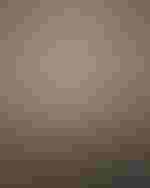 Thermal transfer printer
A thermal transfer printer applies variable information directly onto package substrates such as poly, films, foil, Tyvek, and paper. The EasyPrint printer is designed as a replacement for conventional hot-stamp coders on form-fill-seal packaging machines, baggers, and label applicators. A traversing coding system moves on a linear rail to code up to 30 packages in one pass—eliminating the need for multiple coders—and has a print area up to 5 in. wide. This traversing feature increases production and provides cost savings by replacing a hot-stamp ribbon and metal type. Bell-Mark Corp., P.O. Box 2007, Pine Brook, NJ 07058-2007.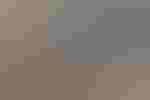 Printer/applicator
Small and difficult applications can be handled with a unit that provides print-and-apply capability for labels as small as 0.5 x 0.5 in. at speeds up to 30 labels per minute. The ValuePro 3240 is especially suitable for applying small labels to medical devices, surgical supplies, and similar products with limited space. It can be installed on-line or as a stand-alone system. When installed on-line, start-up is as simple as plugging in a photo eye to the external port or connecting a PLC to an Opto 22 module. Off-line applications use a foot switch or photo eye for initiation of the label cycle. Imtec Inc., 1 Imtec Ln., Bellows Falls, VT 05101.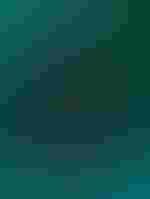 Printing system
A printing system integrates a pad printer with a UV ink-curing system. Features of the Model UV340PP include digital conveyor-speed readout, a precision x-y jig table, an ergonomic design, and print-and-cure speeds up to 1900 marks per hour. The system is suitable for all marking, identification, and decoration needs. Automated Industrial Systems Inc., 4238 W. 12th St., Erie, PA 16505.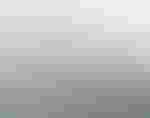 All-electric label applicator
No compressed air is required for an all-electric label application system for thermal-transfer printers. The ELA-100 applies up to 40 labels per minute and is suitable for shipping labels and warehouse and inventory identification labels. The system works in conjunction with most customer-supplied thermal-transfer printers. Because the printer and applicator are separate, printer changes can be made rapidly. Technomation Inc., 3408 South 1400 West, Salt Lake City, UT 84119.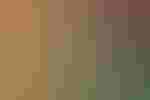 Laser marking
Plastics, metals, ceramics, glass, and many other substrates can be marked with a high-speed sealed CO2 laser. Suitable applications include graphics, alphanumerics, bar codes, logos, geometric shapes, and intricate designs. In addition to marking directly onto the substrate, the system offers a unique laser technology that allows high-contrast permanent color marking. The system is designed to process both static materials as well as materials on the fly at speeds of up to 90 in./sec. A marking head, a PC, software, and optics are included. The Industrial Laser Source Inc., 7 Fitzgerald Dr., Hopedale, MA 01747.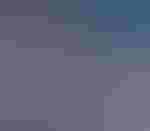 Flexographic printer
Manufacturers using any brand of horizontal form-fill-seal packaging machinery for their products can now retrofit their equipment with an in-line flexographic rotary printer that will print directly onto their product packaging. According to its manufacturer, the Black Max printer is the smallest and fastest in the industry, and offers the lowest costs per impression. It prints total product information on any substrate at speeds of up to 35 cycles per minute. A lightweight stainless-steel covered PVC print drum allows operators to make print plate changes in seconds without using tools. Greydon Inc., 2083 Springwood Rd., Box 301, York, PA 17403.


Sign up for the QMED & MD+DI Daily newsletter.
You May Also Like
---