Packaging Equipment 16093
Packaging Equipment

Packaging Equipment
Vacuum sealer
A vacuum sealer features an alarm-activated control that engages if
seal parameters are not within a preset range. Seal temperature, time, and pressure are preset using the Med Vac's digital controls, which feature LED readouts. Machine calibration and validation are possible using an external connection. The manufacturer can also customize the machine to meet customer needs. Packaging Aids Corp., P.O. Box 9144, San Rafael, CA 94912-9144.
 
In-line thermoformers
A series of high-speed, computer-controlled pressure formers are capable of preheat, form, punch, die-cut, trim, stack, and automatic unload of trays, capsule blisters, and clamshells.



The SC-series units are available with scrap windup or scrap grinding of the trim. Key features include program memory, computer setup, 8-10-minute changeover, and data collection for product certification. Free training is included. Zed Industries Inc., 3580 Lightner Rd., Vandalia, OH 45377.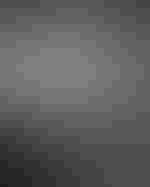 Heat sealer
A rotary heat sealer is designed to imprint date and code information during the sealing process, thereby saving time and eliminating a second step in the packaging of medical devices and diagnostics. The Miniro H meets FDA traceability requirements and is CE and ISO compliant. It uses a direct-contact heat system to produce high-integrity seals on Tyvek medical pouches. The precision heating is followed by a pressure roller system designed to compensate for the thickness variations found in Tyvek, permitting a greater sealing pressure and eliminating the need for Teflon belts, which require frequent replacement. Packworld USA, 539 S. Main St., Nazareth, PA 18064.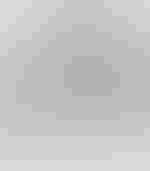 Pouch sealers
Temperature-controlled thermal impulse heat sealers for closing sterile peel pouches and dust covers can seal ready-made bags and pouches made of films and laminates. The air- and watertight seals are completed inside the jaws before the package is removed from the machine. A programmable controller has three temperature settings to ensure tight, repeatable seals. If a target temperature is not reached, the heat sealers communicate the failure to the operator, suspending operation until the operator takes corrective action. Vertrod Corp., 2037 Utica Ave., Brooklyn, NY 11234-3299.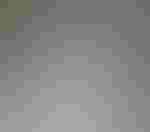 PC-controlled tray sealer
A PC-controlled medical tray sealer is easy to set up and operate. The BM2020's PC controller and touch screen interface provide time, temperature, and pressure control. A real-time acquisition package, which can be customized to user-specific applications, saves and automatically stores all data in a user-specified file for each seal cycle the machine makes. This stored data provides the user with infinite product traceability. Options include bar code scanners/readers, network capabilities, and custom height configurations. Belco Packaging Systems Inc., 910 S. Mountain Ave., Monrovia, CA 90016.
 
Tabletop heat sealer
A validatable continuous rotary heat sealer provides high seal quality at low cost. The tabletop MPS 6340 heat sealer is suitable for lightweight applications such as pouches up to 8 oz. It provides versatility with an adjustable head for sealing angles that range from 0° (vertical) to 90° (horizontal), easy access for quick changes of economical Teflon-coated bands, and an optional product shelf for consistent loading and sealing performance. Using air-pressurized heating and cooling bars, digital temperature control, and a digital tachometer, the unit also offers audio alarms, an external thermocouple jack, and reverse feed for the validation of sealing parameters. Emplex Systems Inc., 2045 Midland Ave., Scarborough, ON M1P 3E2, Canada.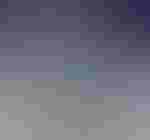 Induction cap sealers
With FDA enforcing its regulations concerning tamper-resistant packaging, more and more pharmaceutical and medical device packagers are concerned with maintaining tamper-resistant, airtight, and spill-proof seals on packaged goods. The Foiler induction cap sealer meets or exceeds these government regulations. It allows packagers to seal from 10- to 120-mm closure sizes at high speed. Multiple applications can be run on the same line without making coil changeovers. Other features include remote capabilities up to a distance of 50 ft, power to 4 kW for maximum line speeds, and autostart capability. Pillar Technologies, PO Box 110, Hartland, WI 53029.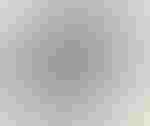 Automatic pouch open/fill/seal system
An open/fill/seal system is suitable for premade pouches and bags, with or without zipper closures. The Pouchmaster automatic bar seal system is a miniature, robotic PLC-controlled system that is compact (4 x 5 in.) and of a modular design. It has four robotic work stations that easily open and process a variety of barrier packaging materials. The system is cleanroom compatible and can easily be integrated with automatic fillers. About Packaging Robotics Inc., 6661 Arapahoe Ave., Ste. 2, Boulder, CO 80303.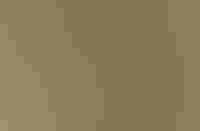 Pouch-making machine
Designed to produce a full range of pouches used by the medical industry, an ac-servo-driven sealing press is available in two basic models for processing webs up to 26 or 36 in. wide, respectively. The servo drive offers benefits such as closed-loop control over sealing pressure and dwell, giving precise repeatability; microadjustable pressure control; smooth, high-speed press actuation; and very low noise levels. GN Packaging Equipment, 855 Britannia Rd. E., Mississauga, ON L4W 4T2, Canada.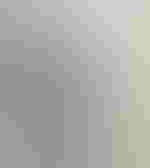 Medical tray sealer
Featuring a compact design, a medical tray sealer can accommodate packages as big as 12 x 16 x 3 in. The sealer is equipped with process controls that ensure packages are manufactured to the highest standards. It creates high-integrity seals that withstand the rigors of sterilization. With installed validation ports, users can quickly and conveniently conduct process assessment. Calibrated instrumentation includes a solid-state digital display dwell timer, a temperature controller, a thermocouple, and a pressure gage. EMD Products, PO Box 7491, Libertyville, IL 60048.
 
Sign up for the QMED & MD+DI Daily newsletter.
You May Also Like
---