Packaging and Sterilization 15593
Packaging and Sterilization
Originally Published MPMN October 2007
OUTSOURCING OUTLOOK
Packaging and Sterilization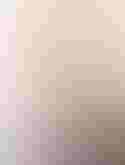 Dale R. Horkey, manager of regulatory affairs, Ipax Inc.,Englewood, CO.
Important elements to consider when choosing a contract manufacturer for your packaging and sterilization needs are FDA certification and ISO 13485 and ISO 9001 compliance. These standards require an exceptional level of commitment on the part of a contract manufacturer, and therefore indicate that products will be manufactured and packaged with a serious emphasis on quality.
In addition, look for companies that can offer support services such as regulatory control, quality system management, packaging development and validation, warehousing and product distribution, and document control and recordkeeping.
Choosing a facility with a certified cleanroom will ensure regular environmental monitoring and adherence to cleanliness standards.
Furthermore, a close relationship with an environmental monitoring lab will ensure consistent testing standards. This is advantageous when the time arrives for product validation and sterilization. Look for manufacturers that are in constant communication with their sterilization facility. This enables them to move products through the sterilization process and onto the market in an efficient manner.
Lastly, not every OEM needs a packaging run of a million units.
By seeking out small to medium-sized contract manufacturers, an OEM might find the perfect solution for small-run packaging.
Packager Focuses Exclusively on Medical Devices
Focusing 100% on the medical industry, a service provider offers cleanroom packaging from facilities in both Florida and Nicaragua. Products are packaged in a variety of Tyvek and polyethylene pouches, as well as in blister-sealed trays, shelf cartons, and shippers. Peel and burst packaging integrity testing services are available on-site. Postpackaging EtO and sterilization management, bar coding, and dock-to-stock shipping programs are also offered. The company is FDA registered and certified to ISO 13485 specifications.
Command Medical, Ormond Beach, FL
www.commandmedical.com

Contract Sterilizer Offers Fast Turnaround
A company provides contract sterilization services with fast turnaround, even when the product has custom processing requirements. The expedited service can mitigate the need for inventory stocking and eliminate back orders. The GammaExpress service uses dosimetric release, a process that allows products to be shipped immediately after sterilization. A product can go from receipt to outbound shipping within 24 or 48 hours, depending on the service option selected. In addition, the EOExpress process allows for sterilization and release to market in one day. The process uses parametric release and performs preconditioning, sterilization, and aeration within a single vessel.
Steris Isomedix Services, Mentor, OH
www.isomedix.com

Testing Services Provider Offers Sterilization Validation and Packaging Tests
More than 400 analytical and microbiological tests are conducted by a company. Sterilization of medical devices achieved through EtO, radiation, vapor-phase hydrogen peroxide, or steam can be validated. The company also offers ongoing support and services for radiation dose audits, routine sterilization lot release tests, and revalidation services. Physical packaging tests provided include burst, creep, dye, migration, bubble emission, and seal period. Microbiological test methods include aerosol challenge, container closure, and the ranking of packaging material. Accelerated aging and shelf-life studies are also available. Distribution and shipping tests can be arranged.
Nelson Laboratories, Salt Lake City, UT
www.nelsonlabs.com

Company Packages Sterile and Nonsterile Devices
A contract medical manufacturer packages sterile and nonsterile devices. The company's 1500-sq-ft production facility in Colorado contains an ISO Class 7 controlled environment room with additional space for production and storage. Sterilization validation is also offered. The company focuses on the assembly of ophthalmic products, with an increasing concentration on sterile packs and sets for pain management and orthopedic care. Total product documentation is provided.
Ipax Inc., Englewood, CO
www.ipaxinc.com

Firm Specializes in Multivac and Tyvek Packaging
A manufacturer of single-use medical devices also specializes in Multivac form, fill, and seal packaging, as well as Tyvek pouch and tray packaging. The company provides packaging, sterilization, and assembly services in an ISO Class 8 cleanroom. E-beam and EtO sterilization of finished product are available. Sterilization validation, custom labeling, custom bar coding, and warehouse services can be provided.
Eagle Outsource, Rancho Cucamonga, CA
www.eaglelabs.com
Copyright ©2007 Medical Product Manufacturing News
Sign up for the QMED & MD+DI Daily newsletter.
You May Also Like
---