Outsourcing Outlook on Packaging and Sterilization 16226
Outsourcing Outlook on Packaging and Sterilization
The landscape for medical device sterilization remains much the same as it has been for more than a decade. Ethylene oxide (EtO), radiation (gamma and E-beam), and steam continue to dominate the sterilization industry, followed by hydrogen peroxide, hydrogen peroxide-plasma, and dry heat. In addition, alternative technologies such as bright light and ozone are under development but are not yet widely accepted.
When choosing an outsourcing partner, OEMs should understand both the advantages and disadvantages of these methods. For example, EtO is a complex process with extended processing times; radiation and steam have material-compatibility limitations; and hydrogen peroxide has difficulty penetrating interior spaces. They should also consider the sterilization method for a device early in the design cycle because available technologies will depend on device materials and designs. To that end, the development team should continually evaluate whether a material or design feature will prevent the use of a particular sterilization method. Without such a review, the OEM may design a product that cannot be sterilized using existing methods, resulting in costly and time-consuming design changes.
In addition to product sterilization, medical device OEMs should also be familiar with the changing field of sterile packaging. Although effective sterile barrier packaging materials have been available for years, packaging manufacturers are continuing to improve and expand their offerings to include thinner, stronger films that reduce material costs and weight, and bonding systems that provide clear visual evidence of seal quality.
Packaging suppliers are not required to maintain quality systems, but they must validate their processes to produce sealed packages. OEMs must be aware of potential vendors' quality systems and perform their own in-house validation of final closure seals. Since such validations can be expensive and time consuming, the OEM should look for suppliers who will support the validation process by providing protocols and technical support.
--Brant Gard, manager, Blue Line Sterilization Services, Novato, CA.
 
Contract Manufacturer Provides Packaging Design Services
A medical device contract manufacturer offers packaging design services based on customer specifications and application requirements. In addition to providing individual device packaging, polybagging, and shrink-wrapping, the company performs sealing services for trays and blister packaging. It also specializes in a range of other operations, such as kit packaging, autobagging, bar coding, overpacking, bulk packing, and pouch sealing. Other offerings include automated count-and-bag, clamshell fill-and-seal, and sterilization and distribution services.
HPC Medx
Hanover, PA
www.hpcmedx.com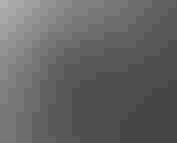 Packaging Specialist Handles Combination Products
Offering contract manufacturing services such as packaging, sterilization, and laboratory operations, a packaging specialist pouches commodity products and handles sensitive combination devices from needles to drug-coated stents. The FDA-registered and ISO 13485:2003-certified company aids customers in the selection of appropriate packaging and sterilization processes for their devices. It also provides a variety of services such as microbiology, medical device biofilm and antimicrobial testing, toxicology, analytical chemistry, biofouling science, and clean-in-place science.
Ethox International Inc.
Rush, NY
www.ethoxsts.com
Complete Packaging Services Include Sterile Designs
A provider of packaging, labeling, and design and development services for a variety of applications offers Tyvek packs, blister packaging, and vacuum-formed trays. Specializing in the packaging of minimally invasive surgical devices, implantable devices, and accessory kits, the company supports customers' packaging requirements by providing sterile package designs, including tray and pouch specifications; packaging procurement; tray and pouch sealing validation; package integrity testing; package conditioning; validation for EtO and gamma sterilization methods; management; and protocols and release reports.
Cirtec Medical Systems
East Longmeadow, MA
www.cirtecmed.com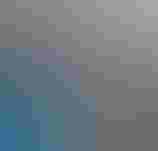 Service Provider Specializes in E-Beam Sterilization Services
Using ionizing energy from accelerated electrons as its sole sterilization source, a contract manufacturer provides E-beam medical device sterilization services for large and small product configurations and virtually any shipment size. The company offers a range of consulting and product testing services to assist customers in validating and maintaining validation in the E-beam sterilization environment as well. Among its services are engineering and feasibility studies, specific-dose studies, maximum-dose studies, verification dose studies, quarterly dose audits, dose mapping, and cross-linking, which enhances products with commercially valuable physical properties.
BeamOne
San Diego
www.beam-one.com


Supplier Focuses on Contract EtO Sterilization Services
Specializing in EtO sterilization services, a contract service provider supports the R&D activities of small medical device companies that are in the process of developing new products. Along with the shorter exposure times that typically can be achieved using 100% EtO over mixed gases, performing small and one-off runs lowers EtO exposure times further while minimizing preconditioning times, according to the company. Customers' sterilization processes can also be transferred to larger facilities. As part of its capabilities, the company provides turnkey validation services, including protocol and report preparation, testing management, and project oversight.
Blue Line Sterilization Services
Novato, CA
www.bluelineeto.com
Sign up for the QMED & MD+DI Daily newsletter.
You May Also Like
---