Manufacturing Systems Today: Packaging
Manufacturing Systems Today: Packaging
Medical pouch constant heat sealer/cutter system
Sealing and thermoforming machine manufacturer SencorpWhite Inc. offers what it claims are the first constant heat sealer/cutter systems for medical pouches. Available in two models, these CE- and ISO 11607-compliant systems allow medical device manufacturers to combine medical pouch sealing and cutting processes into one step following sterilization. The cut-off knife and sealing die operate independently so that the user can operate the system as a sealer only, cutter only, or combined sealer/cutter. The CeraTek 12-MPK/2 features a 12-in.-long seal die and can accommodate a pouch up to 11.5-in. wide while the 24-MPK/2 model has a 24-in.-long seal die and can accommodate pouches up to 23.5-in. The minimum distance from the outer edge of the applied seal to the cut location is 0.25 in.

SencorpWhite Inc.
HYANNIS, MA
Validatable band sealer
A band sealer offered by All Packaging Machinery Corp. is supplied with verification ports for FDA validation of pressure, speed, and temperature. The unit seals Tyvek pouches at speeds of up to 40 ft/min with a 3/8-in.-wide hermetic seal. In addition, a pressure wheel can be added for more-difficult-to-seal film and to provide flat seals. Dual heating and dual cooling bars can offer faster sealing of difficult materials as well. Featuring self-contained compressed air, the floor model is mounted on a heavy-duty stand with crank handle for height adjustment of the sealing head. A tabletop model is also available for lightweight products and smaller pouches.
All Packaging Machinery Corp.
Ronkonkoma, NY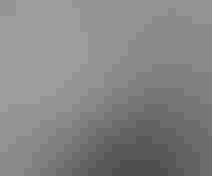 Medical device packager
A medical device packager provided by Van der Stähl Scientific combines in-process visual inspection and destructive testing on one integrated packaging machine for sterile packaging applications. The MS-451PV medical pouch sealer controls all critical packaging attributes in order to ensure seal-to-seal consistency. The packager also allows users to program required stop and test functions into the system. This feature serves to automatically stop production and prompts the operator to perform a visual seal inspection with the company's low-angle-of-light 3×-magnification visual inspection tester. In addition, the sealer manages the platen's thermal environment with a K-type thermocouple that is configured to sample pouch environment.
Van der Stähl Scientific
REDLANDS, CA

Thermoforming packaging machine

The compact R 145 Clean Design thermoforming packaging machine has been engineered by Multivac Inc. to meet the special requirements of the medical device and pharmaceutical industries. Its precision feeding system, optimized lifting units, and cleanroom-compliant construction and materials are designed to ensure that the system packages medical sterile products in compliance with GMPs. With forming and sealing dies configured for fast format changes, the system can efficiently package sterile devices in virtually any batch size. It packages products within a modified atmosphere with a controlled oxygen content and accommodates diverse packaging materials. The machine also offers process reliability and reproducibility, process and access control through user identification, and traceability of parameter changes. Designed for ease of use, the system provides process visualization on the touch screen control.

KANSAS CITY, MO


Robotic blister-loading cell for syringes
The high-speed TaskMate robotic blister-loading system from ESS Technologies Inc. loads syringes into preformed blisters such as those created by thermoformers or those placed by blister packaging machines. A custom syringe-feeding system orients the syringes in a hanging position, after which a star wheel places them onto a conveyor with carriers. Next, a robot with line tracking and end-of-arm tooling designed by the manufacturer picks multiple syringes and places them into the blisters. The robot is capable of 25 cycles or 300 to 400 syringes per minute, depending on syringe size and collation or pick pattern. This compact, automated blister loader can also easily be integrated with any model of thermoformer or blister packaging machine, according to the manufacturer. Capable of handling multiple sizes of product with minimum tooling, the robotic cell can package other types of medical devices as well.
ESS Technologies Inc.
BLACKSBURG, VA
Sign up for the QMED & MD+DI Daily newsletter.
You May Also Like
---