Machine Designers Address Space, Validation Issues
Machine Designers Address Space, Validation Issues
Originally Published MPMN April 2001
EQUIPMENT NEWS: Packaging and Sterilization Equipment
Machine Designers Address Space, Validation Issues
There is no room for error in the production of medical devices, and that includes making sure they arrive at their destinations unharmed and sterile. In this section, packaging and sterilization products, including a compact gamma sterilizer and an array of heat sealing equipment, are described that can help you to achieve this goal.
Sterilization systems feature small footprints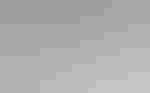 A compact gamma unit supplied by MDS Nordion sterilizes batch loads of medical products in their final packaging.
A new small-scale irradiator available from MDS Nordion is designed to deliver radiation sterilization to batch loads of medical products in their final shipping packages. Simple, fast and economical, the Brevion irradiator requires only 30.5 ¥ 18.5 m of floor space. Leading-edge programmable logic controls make the Brevion easy to use. Gamma processing streamlines the final stage of the manufacturing process to eliminate harmful microorganisms. When validated process control procedures are used, products can be released for use immediately following irradiation.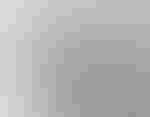 An E-beam sterilizer developed by Titan Scan takes up less than 750 sq ft of floor space.
Using electron beams that produce little pollution, a concrete-shielded irradiator ensures the sterility of most disposable medical devices. The On-Site system from Titan Scan Technologies includes a linear accelerator, conveyance system, and computer interfaces. A remote computer tracks operations, performs parameter measurement, and produces dose-reporting documentation. Energy levels of 4­10 MeV are available, with special designs to fit individual production needs. The complete system can be installed in less than 750 sq ft of floor space.
Control system manages sterilization process
Compatible with new and existing sterilizers, a control system from ARS Enterprises allows increased manipulation and recordkeeping of the sterilization process. Among other functions, the Frontier 2000 controller allows a user to manage sterilization to limit thermal exposure for heat-sensitive products and to control utility lines at start-up and shutdown. Meeting all FDA CGMP requirements, the unit consists of an Allen Bradley 500-series PLC, a 16-color LCD, and a 40-column impact printer. A 10-key data pad with 12 preprogrammed function keys is used to input information. Monitoring and documentation of cycle parameters is performed by a 12-in. chart recorder. A thermal printer is available as an option.
Microprocessors add functionality to heat sealers
There are almost as many ways to seal packages as there are sealers. Heat sealing, however, has represented an area of significant development in the last year. Following are descriptions of a number of machines that use this technology in slightly different ways to safely seal medical packages.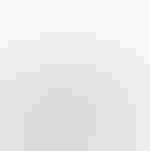 A heat sealer from Van der Stähl Scientific Inc. incorporates a microprocessor that enables direct data capture via an RS-232 port.
Incorporating advanced monitoring systems to ensure seal repeatability in terminally sterile packaging, a rotary heat sealer handles most flexible medical packaging substrates at the rate of 10 pouches per minute. A unique microprocessor built into the MD-850 sealer from Van der Stähl Scientific Inc. allows direct data capture through an RS-232 port, and keeps the heating platens within ±2% of a set point between 80° and 200°C. If a set point is not met, the machine will not accept packaging. The low-profile stainless-steel unit also has a dot-matrix printer that can stamp letters, numbers, and regulatory symbols directly onto packaging. Changing the lot coding and sterilization date is a simple task, according to sterile packaging division director Charles Webb, because the "printer is easily programmed through the unit's microprocessor." The microprocessor also monitors calibration requirements, displaying a reminder message when necessary. The manufacturer performs the adjustments with a typical turnaround time of 24 hours.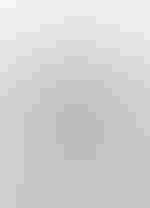 Automatic safety gates are among the features of heat sealers developed by Packworld USA.
Two pneumatically actuated bar sealers promote safety by means of automatic safety gates that prevent activation if the user's fingers are too close. Manufactured by Packworld USA, the PW 3600 and 5200 sealers also have controllers that measure seal time, temperature, and pressure for FDA and NIST validation. A hard copy of the statistics for each cycle can be printed with an optional data unit. "The machines can make or seal virtually any plastic or plastic-coated material such as Tyvek, polyethylene, coated paper or foil, and laminated films," according to sales manager Joe Smith. Vacuum systems can be added to the stainless-steel units to purge pouches before sealing.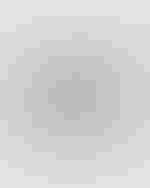 Sealing times and temperatures are digitally controlled on a two-station heat sealer offered by Alloyd Company, Inc.
A two-station heat sealer from Alloyd Company, Inc. has a sealing area of 14 ¥ 28 in. and a detent for precise positioning. Sealing time and temperatures of 32°­800°F are controlled digitally. The 2SM1428 sealer's nesting hardware is supported by solid aluminum bar stock, allowing it to withstand high pressures. Sealing gaskets are made of thick rubber to compensate for variations in the thickness of device trays. Two emergency stop buttons and a Lexan heater-plate door are among the safety features. The sealer occupies 19.5 sq ft of space, and has a pressure gauge on the incoming air supply. Options include a Teflon coating for the heater blocks and a thermocouple for sensing plug temperature.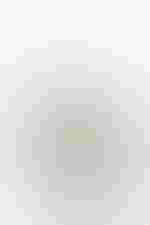 Sealing equipment from Zed Industries Inc. features data storage capabilities.
A color touch screen operator-interface panel enhances the performance of a four-post sealer from Zed Industries Inc. The 15-TM sealer's interface has data-storage capabilities and allows "complete control of sealing parameters, fault diagnostics, job memory," and other factors, according to sales engineer Chris Cummings. The machine uses a ball-bearing shuttle system that automatically accepts, seals, and returns packaging to the operator. Compatible packaging materials include PVC, styrene, PET, Tyvek, foil, and card stock. A scratch-resistant Teflon-coated hot plate, greaseless bearings, and a low-air-pressure shutoff alarm are standard features. A coalescing exhaust filter or special plumbing for outside exhaust are also available. The sealer comes in an array of sealing sizes with a standard tray depth of 4 in.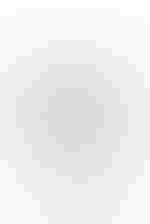 A dual unit from All Packaging Machinery Corp. seals a range of materials while validating temperature, speed, and pressure.
A continuous dual heat sealer closes difficult materials with special heavy-duty wear-resistant Teflon bands. The VBSDH-3Ž8-10-V unit from All Packaging Machinery Corp. seals a variety of materials while validating temperature, speed, and pressure. Uniform pressure on all sealing surfaces creates consistent quality. Self-contained compressed air eliminates the need for external sources. Four digital temperature controls regulate each heating and cooling element. Instant pressure releases allow quick changeovers and cleaning of Teflon bands. Mounted on an adjustable stand, the unit can be used horizontally or vertically. Chrome-plated sealing assemblies and a stainless-steel chassis reduce wear.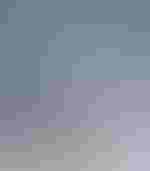 Sealers from Belco Packaging Systems Inc. are suited for closing pouches in a cleanroom environment.
Designed for use in cleanroom environments, two sealers from Belco Packaging Systems Inc. close a variety of premade pouches using constant-heat jaws. The PM EL 18 and PM PLC 18 sealers have stainless-steel enclosures and seal bars measuring 18 ¥ 3Ž8 in. Seal heads are coated with Teflon to minimize maintenance time and costs. Four temperature-validation ports monitor the entire seal bar to ensure accurate process validation of seal temperature. The PM PLC 18 unit also features package setup memory, password protection, an air-system pressure validation program, and an alarm that disables when temperature or pressure fall out of specified tolerances. Both units can be outfitted for autoclavable sterilization and are available in other sizes.
Impulse sealer promotes integrity and safety
An impulse sealer with digital controls has numerous features to ensure safe and error-free operation. Supplied by Packaging Aids Corp., the Med Vac sealer's timer begins only when the preset seal temperature is reached to maintain seal integrity and consistency. An alarm activates whenever a parameter falls out of a preset range, halting operation until the start button is manually pressed. A lockable cover for the control box prevents access by unauthorized personnel. Other safety features include an emergency stop button and an automatic jaw-interference release system that prevents operation when the jaws are not fully closed. The seal jaws have independent on/off switches to accept a variety of pouch materials. External seal-parameter testers ease validation and calibration.
Hot-air sealer minimizes downtime
By eliminating Teflon-coated bands in its hot-air sealer, O/K International Corp. reports a reduction in downtime and replacement costs.
Meeting the requirements for FDA process validation, a variable-speed hot-air sealer does not use Teflon-coated bands, which minimizes downtime, replacement costs, and particulates according to the manufacturer. The Medical Supersealer from O/K International Corp. uses a PLC controller with touch screen to adjust sealing parameters and store product recipes. An Ethernet network connection provides continuous process monitoring, including data acquisition and logging. Seal pressure is air regulated, allowing complete system calibration. Plug-in thermocouple connectors and a seal-pressure interface ease standardization. Other functions include integral heater height measurement and automatic reverse.
Sealer for small packages incorporates printing system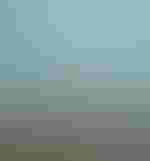 Benchtop equipment supplied by Odessa Packaging forms, fills, and marks packages in one operation.
Specifically designed for small medical items like test kits, sutures, miniature devices, and medications, a combination packager and labeler forms, fills, and marks packages in one operation. The benchtop Smallpak Air 5 from Odessa Packaging integrates a heat sealer with a ribbon-saving 300-dpi printer that can produce graphic and written information. Operated via digital controls, the PLC-driven machine uses compressed air to make repeatable seals. Sealing speed, pressure, temperature, dwell times, and package length are completely adjustable. Service-recording and diagnostic functions are built into the touch-sensitive controls. Liquid-fill or gas-purge capabilities are available as options.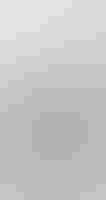 A unit offered by Newman Labeling Machines Inc. simultaneously applies tamper-evident security labels to both closure ends of a carton.
Labeler protects against counterfeiting and tampering
Adding security to pharmaceutical packaging, a stepper motor­driven labeler simultaneously applies tamper-evident security labels to both closure ends of a carton. The CTE 350 labeler from Newman Labeling Machines Inc. features an inspection system that detects label presence and permits only cartons with properly placed stickers to proceed. Airplane and reverse-tuck cartons are accepted at speeds of up to 350 cartons per minute. A continuous label-feeding design minimizes operator intervention and eliminates reel-changeover downtime. The stainless-steel unit uses a PLC to control carton speed.
Automatic labeler requires little user intervention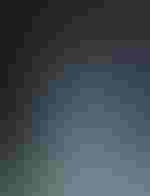 An automated system from Avery Dennison applies labels on cylindrical objects at rates attaining 100 labels per minute.
A fully automatic labeler from Avery Dennison applies bar-coded product ID labels to cylindrical objects at a maximum rate of 100 labels per minute. The Mini-Wrap labeler attaches identifying information to vials, ampules, jars, and other cylindrical items with diameters of 0.4­1.1 in. and a maximum height of 4 in. Replacing labor-intensive manual or semiautomatic machines, the machine can process an entire product batch after setup and loading without user intervention. A built-in control function rejects improperly labeled units and transfers suitable ones to an output compartment or conveyor. A control panel allows operators to change control functions, select from 24 programmable product banks, and display real-time production data.
Zachary Turke
Copyright ©2001 Medical Product Manufacturing News
Sign up for the QMED & MD+DI Daily newsletter.
You May Also Like
---