Is ZimVie Going to Be the Breakout Medtech Company of 2022?
Is ZimVie Going to Be the Breakout Medtech Company of 2022?
Medtech veteran, Vafa Jamali joins us for an episode of Let's Talk Medtech in one of his first interviews since being announced as CEO of ZimVie.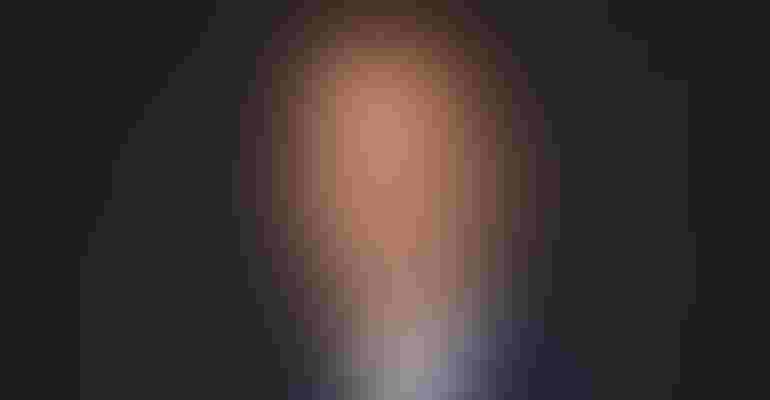 In February of 2021, Zimmer Biomet revealed the next stage of its evolution – by announcing it would spin off its spine and dental businesses.
That newly created company would go on to be named ZimVie – Zim taken from Zimmer Biomet and Vie coming from the French word for Life. A few days after the spinoff was announced Vafa Jamali was tapped to be the CEO of the company, which would compete in the growing $20 billion global dental and spine markets.
Jamali has held leadership roles at Rockley Photonics, Medtronic as well as at Cardinal Health, Covidien and Baxter. He has about 30 years of experience in medtech.
"This is a dream come true for me," Jamali told MD+DI during an exclusive interview for an episode of the Let's Talk Medtech Podcast. "And it gives me an opportunity to hire an outstanding executive team. So, it's just a, it's just a perfect job."
It will be quite the task as the company is expected to come out of the gate swinging. The dental and spine company is expected to bring in about $1 billion in revenue for its first year.
And it should be noted that ZimVie is coming loaded with powerful products.
The spine portfolio includes: 
Mobi-C Cervical Disc: a cervical disc approved to treat more than one level of the cervical spine.
The Tether:  An FDA-approved device for tethering to correct scoliosis. As opposed to spinal fusion, tethering allows the spine to bend rather than being fixed into place with steel metal rods. 
The dental portfolio includes:
A comprehensive dentistry suite including implant systems and bone grafts and digital dentistry solutions for patients who are without teeth or missing one or more teeth. 

Technology solutions to help surgeons properly plan procedures, such as a digital impression of the tooth. Offerings are designed to drive patient convenience and satisfaction, along with procedure simplification and dental practice optimization.

Medical education at six state-of-the-art training facilities.
ZimVie comes at a time when larger companies are spinning out smaller units. The list in recent months has been swelling. In May of 2021, Becton Dickinson and Co. announced it would spin out its diabetes unit, which it would name Embecta about a year later.
General Electric  said it plans to spin off GE Healthcare in 2023 as part of a three-way split. GE said it will combine its renewable energy, power, and digital businesses into a separate company in a second spin-off slated for 2024. The remaining GE business will focus on aviation.
And late last year, Johnson & Johnson said it was splitting its consumer products business from its medical device and pharmaceutical businesses.
Jamali gave his take on the recent spinout trend.
"The real reason for that to happen is at some point you may get so large that the benefit of being large is outweighed by the lack of focus," he said. "So, there are areas where each of these companies can focus better. They can pick in a better capital allocation."
Sign up for the QMED & MD+DI Daily newsletter.
You May Also Like
---