Don't Let the Ghost of Spine Deals Past Spook Future Deals
Don't Let the Ghost of Spine Deals Past Spook Future Deals
This week in Pedersen's POV, our senior editor offers an unpopular opinion on a controversial merger.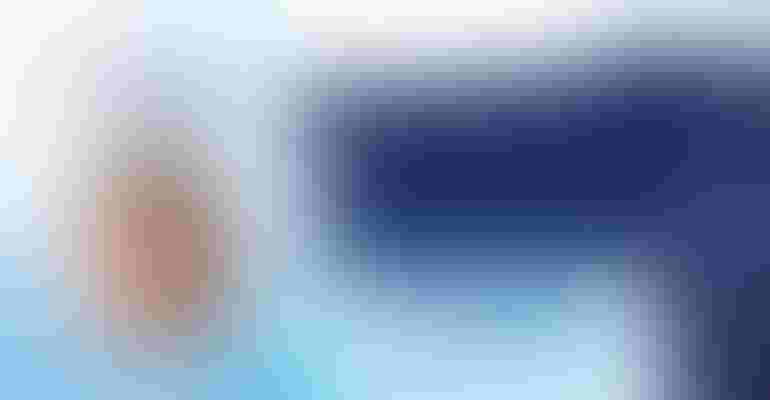 Globus Medical and NuVasive have caused quite the stir in the spine market since announcing merger plans a few weeks back.
Immediately, analysts covering the space pointed to past deals in the spine market that have had difficult integrations and considerable sales force disruptions due to cultural differences. They're not wrong to provide that historical context to their clients and to question the cultural differences between Globus and NuVasive.
Zimmer Biomet is a prime example of all the ways a merger of two companies in the spine market can go wrong, and how important it is for management teams to close the cultural gap following such a merger. After all, there's a reason Bryan Hanson gets touchy when he hears his company referred to as "Zimmer."
"This is Zimmer Biomet, not Zimmer," Hanson said during a Zimmer Biomet earnings call in 2018, about six weeks after he took over as CEO. "I think it's important because one of the key things that I'm going to be concentrating on is the culture in this organization."
Although that merger closed in 2015, there were still "camps" of Zimmer and Biomet when Hanson joined the company nearly three years later, and it was clear the organization hadn't fully integrated the two former rivals that both called Warsaw, IN home. Before Hanson was brought in to replace David Dvorak, the management team often referred to the former Biomet manufacturing facility as "the legacy Biomet facility." Under Hanson's leadership, that facility is now referred to as "the North campus."
So, there is something to be said for not letting history repeat itself. But is it fair to let the ghost of spine deals past spook investors away from current or future dealmaking in the space? Just because other spine and orthopedic deals have proven difficult, doesn't mean the proposed Globus-NuVasive merger is destined for failure.
"Spine/ortho deals often see sales disruptions start prior to the deal close as uncertainty about role within the combined company and competitor poaching leads to sales force defections," Craig Bijou, an analyst at Bank of America, wrote in a report following the merger announcement.
The analyst raises a fair point, but there are ways to mitigate such risk. Globus CEO Dan Scavilla says the company pays competitively for its reps and would continue to do so if the merger goes through. Communicating the strengths of the combined portfolio with reps on both sides could also go a long way toward minimizing sales disruptions.
"A rep that is long-term focused and wise can recognize that within 12 months, they're going to have at their fingertips the most powerful offering in the industry," Scavilla said.
Analysts also seem skeptical of the $170 million of cost synergies that Globus anticipates capturing by the end of the third year after the merger. But Scavilla says that estimate is conservative.
The analyst community also seem to think Globus is biting off more than it can chew. Bijou pointed out that the proposed merger represents a departure from Globus Medical's typical early-stage acquisitions, which usually come in at $50 million or less, and he raised concern that the scope of the integration could distract the company from existing growth drivers.
As it stands right now, the merger may not even go through because NuVasive shareholders have yet to approve the proposal. And, as Ryan Zimmerman of BTIG puts it, "why would they at this point?"
Zimmerman points out that what started out as an offer at $57.72 has been wiped out because of the negative stock reaction to the proposed merger.
So, unless NuVasive's management team can convince shareholders that merging with Globus is in the company's best interest, the deal probably is doomed. If the merger does come to pass, however, it would create the second largest player in the spine market behind Medtronic.
Medtronic's spine business – once accused of being bent out of shape – has straightened out considerably in recent years. The company has gained share in the spine market and benefited from its efforts to become a more nimble and competitive Medtronic under CEO Geoff Martha.
"Our new implants also go directly at the competition, starting this past quarter with our Catalyft expandable interbody system to specifically attract Globus users," Martha said during Medtronic's fiscal Q2 2022 earnings call in November 2021.
It's not easy to compete with Medtronic in any market, especially one as competitive as spine. Joining forces might be the most logical way for competitors like Globus and NuVasive to level the playing field.
Sign up for the QMED & MD+DI Daily newsletter.
You May Also Like
---