Using Wireless Technology Pays Off
Using Wireless Technology Pays Off
NEWS TRENDS
Technology in hospitals often needs to provide immediate contact among doctors, nurses, and other clinicians. Communicating critical alarms can literally be a life-or-death situation. One hospital in Michigan has implemented a relatively new communications system and is seeing significant positive results in response times and cost. It also received an award for its work in applying the technology. If the results are borne out and interest in implementing wireless technology in hospitals develops, device companies that incorporate such technology could benefit greatly.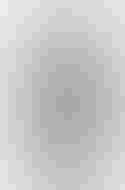 The system provides hands-free, voice-activated, real-time service.
ECRI, a nonprofit health services research agency, honored Beaumont Hospital (Royal Oak, MI) with its first Health Devices Achievement Award. Presented for excellence in health technology management, the award recognizes an ECRI member healthcare site that has taken significant initiative to improve patient safety, lower costs, and provide strategic management of technology.
Beaumont's woes began when it became clear that its system for communicating telemetry alarms was not working efficiently. The paging system had inherent delays, and nurses were becoming desensitized to the pages. After performing an evaluation, a multidisciplinary team at the hospital decided that implementing two-way communication technology was the solution.
The hospital conducted a pilot program in its oncology unit using a badge system manufactured by Vocera Communications Inc. (Cupertino, CA). The Vocera Communications System is a voice-activated, hands-free device that provides real-time, instant access throughout a networked building. It consists of software and a wearable badge. The lightweight (less than 2 oz) badge can be clipped onto a shirt or a lanyard and is controlled via spoken commands.
Beaumont is the first hospital in the country to use the system to communicate life-critical alarms. "We really liked the Vocera badge because it's wireless and hands-free, and it can find the nurse wherever she's at in the unit," says Kim Bonzheim, director for noninvasive cardiology and cardiac rehabilitation at Beaumont. "Just by telemetry asking for room 6610, the system knows to find the nurse who's taking care of the patient in 6610. It's that immediate, voice connection."
Beaumont has seen great improvement in alarm response times and in staff productivity. "In our situation, the immediate human-to-human communication was really what communicating telemetry alarms needed."
Implementing wireless technology similar to the way Beaumont did could serve as an example to both hospitals and device companies considering incorporating wireless technology into their products. "It's something that I think other hospitals could use and implement. I think the overarching issue is patient safety," says Lauren Conrad, communications specialist at ECRI. "Implementing this type of system increases productivity and also improves response time. [It would allow clinicians] to respond more quickly to an alarm situation, like a heart attack."
Copyright ©2006 Medical Device & Diagnostic Industry
Sign up for the QMED & MD+DI Daily newsletter.
You May Also Like
---