Using Load Cell Technology in Medical Weighing Applications
Using Load Cell Technology in Medical Weighing Applications
OriginallyPublished MPMN March 2004PROFILE
Using Load Cell Technology in Medical Weighing Applications
Flexibility of strain gauge technology is key for accurate weight measurements.

A typical load cell supplied by HBM Inc.
Accurate medical scales are important diagnostic tools in many patient-care situations. Many applications require constant monitoring of patient weights for proper health management. Accurate scales are also useful in extreme cases. Neonatal babies must be weighed in grams, and bariatric patients can weigh 1000 lb or more.
 
However, obtaining these weights accurately can be challenging. Outside vibrations, out-of-level conditions, movement, air drafts, temperature, nurse involvement, electromagnetic interference, and static electricity can all contributeto inaccuracies.

Therefore, load cells--the sensors inside electronic scales that actually make the weight measurements--must be versatile, durable, andaccurate. Their precision is what enables clinicians to determine fluid balances or obtain absolute patient weights. 

Scale-Tronix (Wheaton, IL; www.scale-tronix.com)incorporates load cells using resistive strain gauge technology into its scales. Most of the load cells are custom designed and manufactured by HBM Inc. (Marlborough, MA; www.hbm.com)to meet exact requirements for each unit. 

According to the company, strain gauge technology is proven, accurate, and extremely flexible, and can be adapted into a variety of weighing applications.

An example is the custom-designed load cell used in the Scale-Tronix pediatric scale. In this case, according to David C. Hale, president of Scale-Tronix, "the need for a baby cradle that could range from 24 to 32 in. in length made the use of an off-the-shelf single-point load cellimpractical--the cradle is just too long." Single-point load cells are designed for scales requiring a single centralized sensor rather than having one in each corner of the scale platform.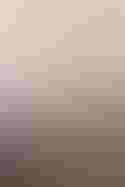 Double-ended-beam technology is used in this sling scale from Scale-Tronix.
To solve this problem, a special double-ended, single-point load cell was designed as a mutual project between Scale-Tronix and HBM. The result is a long, double-ended bending beam. It iscalibrated for off-center loading, and ratio matched for interchangeability.
 
The load is introduced through low-friction delrin and chrome-plated surfaces to accommodate the shortening of the beam that occurs with deflection. Off-center moment cancellation isobtained by mechanically tuning the beam. Temperature compensation is achieved by measuring the temperature in the center of the beam. 

Machining both load cells into the exact same piece of metal ensures that they have identical measuring characteristics.

The double-ended-beam concept is also used in sling scales. The sling is used to lift patients off the bed so they can be weighed. Supporting the patient from two points instead of one is better for stability and patient comfort. The double-ended load cell serves this purpose well, according to the company.

Two types of load cells are used for the majority of Scale-Tronix's medical weighing applications. The load cells used in stand-onand wheelchair scales consist of a flat plate with the active elements machined out in a precise manner to fit the dimensions of the scale. This process creates a very thin and low-profile platform scale that is easy for an unsteady patient to stand on. The low platformalso allows medical personnel to roll 
a wheelchair or bed onto the scale.

The other load cell is a double-ended bending beam design. This design results in a very rugged 24-in. load cell with two active ends. A 500 lb. load cell is used in bed scales, in which the patient is supported from overhead. A 100 lb. version is used in pediatric scales.

"The flexibility of load cell technology enables us to do a great deal of custom work for hospitals and equipment manufacturers," says Hale.

"Scale-Tronix has supplied scales and weighing systems for the Chernobyl nuclear disaster, heart transplant patients, and burn patients. All of these applications incorporate load cells as the primary measuring components."

Copyright ©2004 Medical Product Manufacturing News
Sign up for the QMED & MD+DI Daily newsletter.
You May Also Like
---