Stimdia Stimulates Pivotal Study with New Financing
Stimdia Stimulates Pivotal Study with New Financing
The company's pdSTIM System provides temporary stimulation to strengthen the diaphragm in patients on mechanical ventilation.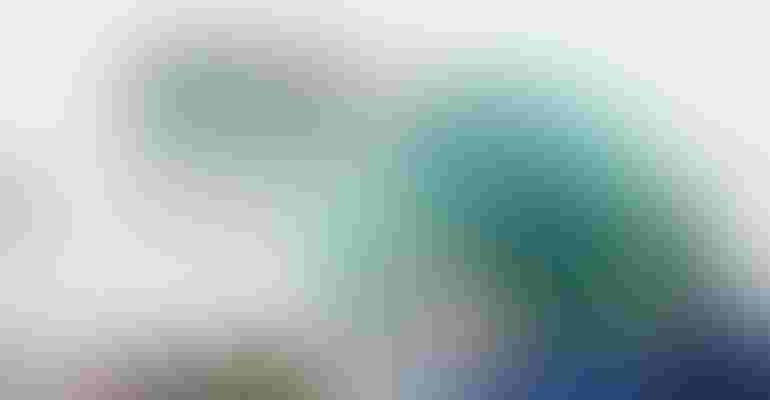 Image courtesy of DAVID HERRAEZ / Alamy Stock Photo
Stimdia Medical, a company developing neurostimulation technology intended to "strengthen and condition the diaphragm in patients on mechanical ventilation", recently announced the initial closing of $16 million as a part of the first tranche of a Series B offering totaling $30million. Solas BioVentures led the round with additional offerings coming from new strategic partners along with existing investors like Draper Triangle Ventures.
"Stimdia Medical's unique neurostimulation technology offers the potential benefits of improving clinical outcomes while reducing the cost of care for patients on mechanical ventilation," said David Adair, MD, MBA, Solas BioVentures cofounder and managing director. "We are pleased to contribute to this financing round and to support the clinical trial that will provide evidence on the safety and effectiveness of this important therapy."
Stimdia's pdSTIM System provides temporary stimulation to facilitate weaning from mechanical ventilation in patients who have been on ventilation for 96 hours or more and are at risk of having difficulty weaning. The system electrically stimulates the phrenic nerves in the neck using small transcutaneous leads to exercise the diaphragm during mechanical ventilation to minimize ventilator-induced diaphragmatic dysfunction (VIDD). Through the transcutaneous leads that are placed via ultrasound guidance, Stimdia's RespiSync sensing, and stimulation algorithms coordinate phrenic nerve stimulation with physiologic diaphragmatic movement.
"This funding provides us with the resources needed to support the initiation and completion of our planned FDA pivotal study that will be focused on demonstrating how our technology can strengthen the diaphragm, thereby enabling earlier liberation of patients from mechanical ventilation," said Tim Miller, CEO of Stimdia. "We appreciate the confidence our funding partners have in our company and its technology, and we look forward to expanding the evidence supporting the clinical and economic value of our technology."
In a two center, single-arm prospective study published in Critical Care Medicine, the official journal of the Society of Critical Care Medicine, the percutaneous electrical phrenic nerve stimulation system (PEPNS) was evaluated for safety and performance in 12 patients expected to be on mechanical ventilation for at least 48 hours.
Study results showed a 96% success rate with pdSTIM lead placement to capture the left and right phrenic nerves. Additionally, the mean diaphragm thickness increased from baseline by 7.8% at the 24-hour mark (p = 0.022) and 15% at 48 hours (p = 0.0001). The study also confirmed the systems ability to synchronize electrical stimulation of phrenic nerves while maintaining physiologic Work of Breathing (WOB).
Stimdia's pdSTIM System has not been clinically investigated or received market clearance status by FDA or any other regulatory authority.
Sign up for the QMED & MD+DI Daily newsletter.
You May Also Like
---