Sensing Dissension: Alternative Oxygen Sensor Technologies Presented at German Expo
Sensing Dissension: Alternative Oxygen Sensor Technologies Presented at German Expo
Originally Published MPMN July/August 2001
INDUSTRY NEWS
Sensing Dissension: Alternative Oxygen Sensor Technologies Presented at German Expo
Electrochemical or paramagnetic? That was the question for attendees sourcing medical oxygen sensors at Sensor 2001 in Nürnberg, Germany. Two UK companies chose this showcase for sensor technology, which is held every two years in the spring, to present their oxygen sensors that employ alternative methods to achieve similar clinical outcomes.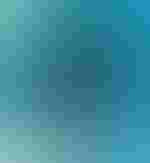 Because they use a nondepleting technology, paramagnetic oxygen sensors from Servomex Group Ltd. are described as a permanent, safe solution for intensive-care applications.
Paramagnetic sensors use a nondepleting technology that allows them to operate for the life of the host device. This longevity has come at a steep cost... until now. The Paracube, developed by Servomex Group Ltd. (Crowborough, E Sussex, UK; www.servomex.com) for use in ventilators and neonatal incubators, reportedly narrows the price gap. The firm contends that the true cost of the component will be less than that of an electrochemical sensor when the cost is calculated over a 5-year period.
"The Paracube is extremely reliable," says Jörgen de Vos, business manager Europe, who represented the company at the show. "Electrochemical cells have a finite life and need to be calibrated daily," he says, whereas the Paracube can operate reliably for months without calibration. Unlike other paramagnetic sensors, this digital device has no feedback system, he adds. "A coil is wrapped around the dumbbell [two connected nitrogen-filled glass spheres] to make a dc motor. When oxygen is introduced, the coil oscillates, and this oscillation is a measurable representation of oxygen." Other advantages of the technology include a fast response time, high accuracy, and minimal maintenance requirements.
De Vos does add a caveat: the sensor is not suited for mobile systems. "It's not an issue if it's part of a device that is being wheeled around the hospital, but you wouldn't want to integrate the Paracube into a system used in ambulances, for example."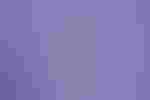 A fast-response electrochemical sensor by City Technology Ltd. measures oxygen delivery levels in incubators.
John Warburton, business development manager at City Technology Ltd. (Portsmouth, Hants, UK), acknowledges the reliability of paramagnetic sensors, but he wonders if they aren't an overengineered solution. He was at the show to present his company's new In-Q-OX O2 MediceL fast-response electrochemical oxygen sensor for infant incubators.
"Electrochemical sensors are less expensive than paramagnetic sensors," he noted, "and they are less fragile, because they have no moving parts." The sensors require no power to operate, making them suitable for integration into battery-powered transport incubators, and they withstand temperatures ranging from –20° to 50°C. In addition, the In-Q-OX has a T90 response time of The company also presented its NO sensors, which have been approved by FDA for use in the treatment of neonates with hypoxic respiratory failure, more commonly known as blue baby syndrome. "Nitric oxide at high levels is toxic," explains sales executive Teresa Standen, "but at low levels it promotes breathing." The MNO-1 and MNO-2 sensors are not affected by the presence of agent gases or N2O. They feature a Compact Pressure Sensor Is SMT CompatibleAlso exhibiting at the show, Honeywell Sensing & Control (Freeport, IL; www.honeywell.com/sensing) previewed a new low-cost pressure sensor that conforms to the patterns of a DIP package and supports a range of sensing applications associated with medical devices. The 20PC sensor offers temperature-compensated circuitry in a compact package with surface mount technology (SMT) capability. "Its uniqueness resides in its size," says John Smith-Malzfeldt, marketing manager for Europe. The SMT profile saves critical board space, he notes, "and the sensor can withstand the flow solder process." A Wheatstone bridge construction, silicon piezoresistive technology, and ratiometric output ensure application flexibility and ease of manufacture. Applications include oxygen conservers, infusion pumps, blood glucose systems, and related devices.A global presence in environmental measurement products and related industrial applications, Vaisala Oy (Helsinki, Finland; www.vaisala.com) previewed its portable dew-point analysis instrument at Sensor 2001, prior to the product's official summer launch. Of particular interest, according to product manager Jan Grönblad, is Vaisala's use of a polymer sensor in the DM70 in lieu of metal oxide, which has been the industry standard. "Metal oxide presents long-term stability problems when it's used to measure dry process gases with high humidity," says Grönblad. "Metal oxide decays when it is exposed to liquid water." The handheld probe also reacts very quickly, whereas metal oxide can take some time to stabilize, he adds.The company will also be introducing a probe to measure CO2 that plugs into the modular device. The unit can be fitted with either probe, or both probes can be inserted to conduct simultaneous dew-point and CO2 readings. The instrument has applications in a range of process industries where moisture can be a contaminant. Norbert Sparrow
Sign up for the QMED & MD+DI Daily newsletter.
You May Also Like
---