Coating Technologies: The Latest in Device Wear
Coating Technologies: The Latest in Device Wear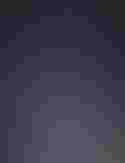 A quality inspection being done on catheters treated with the Lubrilast coating from AST Products.
The advanced features that are being designed into medical devices vastly improve patients' diagnoses and treatments. However, some of these products "are often made with materials that bring undesirable complications to the body including bacterial infection, blood clots, and tissue trauma caused by device insertion," says AST Products Inc.
The challenge for manufacturers is to make the devices more compatible with human tissues. This is often achieved by modifying device surfaces without significantly changing the underlying material.

Although the category of surface-treatment technologies is broad, MPMN focuses this article on different types of device coatings.

Environmentally friendly coating technologies are available from AST Products Inc. The solvent-free processing technique can be used with either dry or water-based formulations. One of its advantages is that no special solvent handling is required. Another benefit is that there is no risk of damage to solvent-sensitive substrates. 

LubriLast, one of the company's products, is a nonthrombogenic, biocompatible, lubricious hydrophilic polymer coating. It is formulated as an aqueous-based solution. It provides lubricity on device surfaces, it is durable, and it can incorporate bioactive agents that are released in vivo. According to the company, the material overcomes many of the limitations associated with other commercially available hydrophilic coatings, such as poor adhesion, UV curing, or solvent processing. It does this by using no organic solutions.

An atomic force microscopy image of a coated stent showing the topography of the coating.
Another of the company's products, VascuLast has reportedly been shown to be effective in reducing restenosis with certain stent designs and bioactives. It can be made of compounds that act by inhibiting angiogenesis, inflammation, smooth-muscle-cell proliferation, or the clotting cascade. The material strongly and uniformly adheres to substrates with no bridging, flaking, or delamination even when the devices are fully expanded. 
SurModics Inc. also offers a technology that improves medical device surface characteristics in such areas as lubricity, hemocompatibility, infection resistance, and tissue integration. PhotoLink works to modify surfaces in two ways. Passivation prevents unwanted biological responses. Activation includes specific functionalities into the device and environment interface. 

PhotoLink can be easily integrated into manufacturing lines. In the first step, reagents are dissolved in water or a water-and-alcohol mixture. Then the mixture is applied to a cleaned device surface and activated by ultraviolet light. The exposure to UV light takes seconds to minutes to initiate the chemical bonding reaction at the surface. Metals and ceramics may require a separate surface-priming step.

PhotoLink technology uses no harsh chemicals and produces no hazardous by-products. With this process, surface-expanding pretreatment that can often affect a device's physical properties is not necessary. Additionally, no environmental equipment, vacuum control equipment, or curing ovens are required. 
The surface topography of a stent 
using a Leica microscope in Differential Interference Contrast mode.
PhotoLink is the core technology used by Johnson & Johnson's Cordis Div. to coat its drug-eluting coronary stent. FDA approved the device for commercial use in the United States in April 2003. 
Some other uses include coating and matrix technologies for tissue engineering applications such as islet cell encapsulation, and genomics and proteomics products such as activated slides for DNA. 

The company also offers a combination of coatings for the same product. For example, a device may need both a lubricious coating for ease of use and a hemocompatible coating to reduce the likelihood of clotting. 

A Leica Differential Interference Contrast mode image of a coating that has been dewetted.
Parylene Coating Services Inc. supplies parylene thin-film conformal coatings. They can be deposited on most biomedical devices or substrates. The process begins when the dimer is heated and converted into a vapor. The pervasive vapor passes over and around the various configurations to be coated. Deposition takes place at room temperature. Any object that can withstand medium vacuum can be parylene coated.
The coated substrates or devices are stable, and show little or no change in their response characteristics, according to the company. Typical applications are forming mandrels, catheters, guidewires, stents, sensors, transducers, and probes. All of these products have reportedly been used or implanted and found to be compatible with body tissue.

Thickness tolerances are typically held to ± 20% from nominal. Tolerances as tight as ± 5% are possible when necessary. Parylene is inert and insoluble in most solvent systems within its useful range of temperatures. Parylene C may be used up to 125°C continuously in the presence of oxygen. Parylene D is useful up to 140°C in the presence of oxygen.
Copyright ©2003 Medical Product Manufacturing News
Sign up for the QMED & MD+DI Daily newsletter.
You May Also Like
---