3 Lessons Medtech Can Learn from Financial Services
3 Lessons Medtech Can Learn from Financial Services
The technology-driven transformation that shook up the financial services industry more than two decades ago mirrors what's happening in healthcare today. 
Jamie Hartford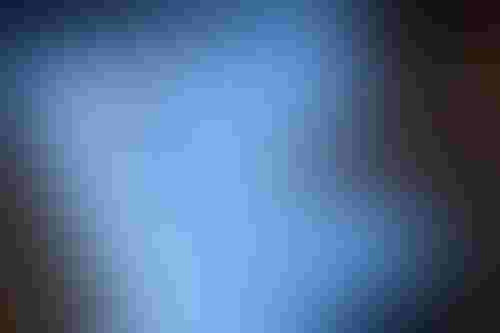 Once upon a time, investing your money required turning over your nest egg to a Gordon Gekko-like financial advisor with access to a Bloomberg terminal. Then, the Internet took off, and suddenly everyone had at their fingertips the same tools and information professionals relied on to manage their money.
"Financial services underwent massive disruption in the '80s and early 90s," Yuhgo Yamaguchi, principal design strategist at Continuum, told an audience June 14 at the MD&M East Conference in New York City. "That disruption reminds us of the disruption going on in healthcare as we speak."
Access to financial services tools, he explained, was previously only available to business-to-business players. But new information technology, algorithms, and business models began empowering consumers to take a more active role in managing their money. Now, you can trade stock on your tablet and get up-to-the-minute reports on the status of your retirement fund from your smartphone.
"The amount of information that we have access to, the number of services that we have access to has increased dramatically, and that really changed the way financial services firms worked," Yamaguchi said. "All those changes--the lower fees, the new emerging players, the disruption and elimination of existing companies--really made a big impact on that industry, and we see that happening in healthcare today."
As he pointed out, the financial services industry parallels healthcare in a number of ways: Both are highly regulated, complex industries where consumers don't always understand what they're buying and where emerging technologies could have a huge impact.
"Financial services went through all of this in a very short amount of time," Yamaguchi added.
But while technology-driven transitions are never easy, he said three lessens gleaned from financial services' struggles could help medtech players weather the storm.
Turn Services into Products
It used to be that if you wanted to make a change to your retirement investments, you had to schedule an appointment with your financial advisor. But today, investors can use an online tool to select their expected retirement date and their portfolio transitions from higher- to lower-risk investments as that date approaches.
"It used to be a process, but now you go on the Internet and buy one mutual fund when you're 25, and that's it; it takes care of everything else for you," Yamaguchi said.
That kind of product-ization of services is also happening in healthcare. Yamaguchi cited the example of San Francisco-based Omada Health, which helps employers assist employees with or at risk of developing chronic diseases. Employers buy Omada Health's solution, and the company provides eligible employees with digital health tools including a wireless scale, a food and fitness tracking app, and online coaching to help them manage or reduce their risk of developing conditions such as heart disease and type 2 diabetes.
Improve Convenience and Lower Cost
Remember when most small businesses could accept only cash or check payments? All that has changed thanks to Square, which makes a smartphone-tied reader that vendors can use to swipe credit cards without signing up for long-term commitments or monthly fees. Instead, they're charged 2.75% per transaction.
As Yamaguchi explained, Square made it more convenient for patrons to shop at small businesses while lowering the cost of accepting credit cards for the businesses themselves.
Concepts like telehealth are doing the same in healthcare, he said. It's easier and cheaper to video conference with a physician to find out if your sick child needs medical care than to drag them to an emergency room and wait for hours only to be told they only need Tylenol and rest.
Use Big Data to Customize Experiences
Setting and sticking to a budget used to involve spreadsheets and receipt tracking. Now, tools like Intuit's Mint web-based personal finance management service link to your bank account, analyze your spending, and suggest where you can boost your savings.
"It consolidates everything and provides you with recommendations that make sense based on what you're doing with your accounts," Yamaguchi said.
The healthcare equivalent is IBM Watson Health, which is using machine learning to provide recommendations for care by analyzing data from thousands of patients.   
Jamie Hartford is the director of content for medtech brands in UBM's Advanced Manufacturing Group. Reach her at [email protected].
[image courtesy of DAWNFU/PIXABAY.COM]
Sign up for the QMED & MD+DI Daily newsletter.
You May Also Like
---