Growing Neuromodulation Market Shows Staying Power
Growing Neuromodulation Market Shows Staying Power
NEWS TRENDS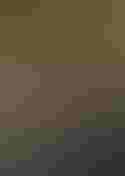 Chavez cites neuromodulation's multiindication modality as a reason for its growth.
Neuromodulation therapies are changing the way chronic diseases are treated, according to a panel of experts. These implantable devices are now being used for treatment of chronic pain, spasticity, and movement disorders such as Parkinson's disease.
"These devices have enormous potential to improve the overall health of these patients—an implant versus a lifetime of taking medication," said Ali Rezai, MD, director of the Cleveland Clinic's Center for Neurological Restoration and the Brain Neuromodulation Center. "When you compare neuromodulation therapies with medications, neuromodulation is superior in every category." Rezai and the other panelists spoke at the Cleveland Clinic Medical Innovation Summit in November 2006.
The neuromodulation market has shown remarkable growth in the last 10 years, according to Christopher Chavez, president of St. Jude Medical Inc.'s neuromodulation division. He noted that it is a $1.5 billion business worldwide and continues to grow. The reason, he said, is that neuromodulation is a multiindication modality. "Neuromodulation targets delivery
of electricity or chemistry to address a specific clinical need," he said. "It is targeted, so it minimizes side effects, and the therapy is often reversible," said Chavez. "We are in the early phases of neuromodulation, and we predict that it can do powerful and remarkable things. The industry will grow from $1.8 billion in 2006 to $4.5 billion in 2010. Some market experts have predicted that neuromodulation will eclipse the $8 billion to $10 billion cardiac rhythm management market."
"It is definitely here to stay," added Richard Kuntz, MD, president of Medtronic Inc.'s (Fridley, MN) neurological businesses. "Regulatory advances are accelerating. It will change the practice of medicine in the next 20 years," he said.
The primary challenge for these devices is getting well-designed clinical trials that prove safety and effectiveness and getting FDA to agree on the measurables, the panel noted. "A long-term registry is needed," said Ed Northup, president of the pain management division of Boston Scientific's Advanced Bionics (Sylmar, CA).
The panelists also said that they view pharmaceuticals as complementary rather than competitive therapies to neuromodulation. "They are different business models, and there are advantages to both approaches," said Alan Levy, president and CEO of Northstar Neuroscience (Seattle). "Many devices are one-time applications."
Chavez also predicted that the cost of neuromodulation therapies would decrease as device companies invest in clinical data. Pivotal trials are under way for migraine headaches, Parkinson's disease, depression, angina, obsessive-compulsive disorder, traumatic brain injuries, tinnitus, and obesity, he said.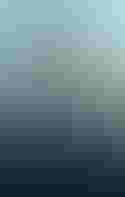 Kuntz thinks neuromodulation will change how medicine is practiced.
Of particular note is how neuromodulation has been able to make inroads as a treatment option so rapidly. "We have been able to leverage the gains from cardiac devices—miniaturization, antimicrobial coatings, and sensing capabilities with feedback loops," explained Kuntz. "Neuromodulation enables targeted and regulated delivery of electrical stimulation or chemical compounds that is not achievable by systemic administration. Brain stimulation is now by far the standard of care for Parkinson's."
In addition, electrical stimulation can be used to treat the cortex to control many neurological disorders, said Levy. "Chronic stroke [conditions] can be treated months or years poststroke by stimulating neurons in a new area of the brain. It can significantly enhance neuroplasticity and function." By comparison, he noted that the gold standard for treatment of depression is electroshock therapy. He predicted, however, that there would be numerous cortical stimulation applications for depression in the next 10 years.
Boston Scientific has already applied neuromodulation in cochlear implants to restore hearing, and it is now integrating neuromodulation into active implantable devices, precisely targeting chronic pain. "In 10 years, smart and fast microelectronics and flexible power sources could ensure compatibility with other devices, such as implantable cardioverter-defibrillators," said Northup. "We are developing objective measures and investing in clinical data for emerging indications, such as the use of drug-device combinations and drug coatings to control scar tissue formation."
Another application is the Braingate technology, made by Cyberkinetics (Foxborough, MA), which allows the patient to control a computer by thinking. "We use spinal cord stimulation to repair acute spinal cord injuries—two fibers grow toward each other," said Timothy Surgenor, president and CEO. "It's not a cure, but it improves sensation and motor score."'
A neuroport transmitter is placed on the cortex of the brain so that patients can control assisted technologies such as wheelchairs by accessing cellular signals in the brain. The device is a candidate for Humanitarian Device Exemption approval. "A 10-year-old spinal cord injury is treatable," said Surgenor. "These are unobtrusive closed-loop device implants."
"These are powerful advances," noted Chavez. "For certain disease states, neuromodulation is a very important therapy. It will become the standard of care for several diseases, including Parkinson's and severe depression."
Copyright ©2007 Medical Device & Diagnostic Industry
Sign up for the QMED & MD+DI Daily newsletter.
You May Also Like
---