Feds Probe Neuralink Over Animal Testing Practices
Feds Probe Neuralink Over Animal Testing Practices
Elon Musk's gamble in medtech is being investigated under the Animal Welfare Act as claims of undue animal suffering and death mount.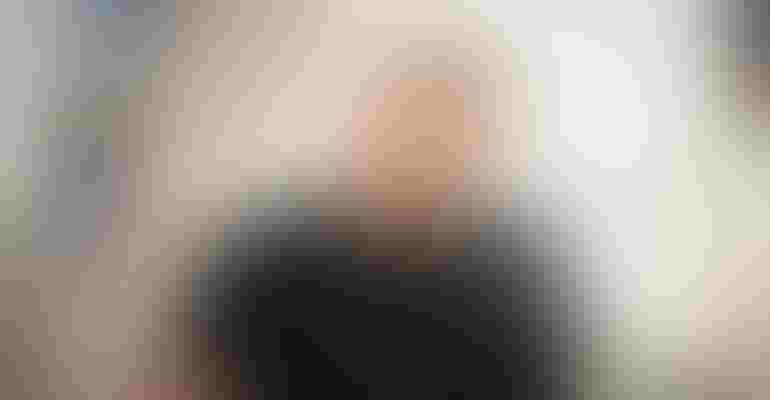 Image courtesy of Bob Daemmrich / Alamy Stock Photo
Not even a week after the Apple-like "show and tell" claiming hefty strikes in Elon Musk's Neuralink, an exclusive Reuters report has uncovered damaging potential evidence of widespread animal suffering and death during the company's research into the device.
The news organization revealed multiple internal staff complaints that animal testing is being rushed, resulting in needless suffering and death for its testing animals. Some complaints stated that Musk, the CEO of Neuralink, was pressuring employees to accelerate development despite resulting botched experiments. These failed tests would have had to be repeated, 20 current and former employees told Reuters, increasing the testing and subsequent killing of more animals.
In its research since 2018, Neuralink has killed about 1,500 animals, including more than 280 sheep, pigs, and monkeys, according to employees that call the figure a "rough estimate" since the company doesn't keep precise records on animals tested and killed. The company has also conducted experiments on rats and mice.
Of note, the number of animal deaths do not inherently indicate standard research practices violations and United States regulations don't specify how many animals companies can use for research purposes. US regulations give scientists the ability to determine when and how to use animals for testing and, according to regulatory filings, the company has passed all USDA inspections of its facilities. Human healthcare company's routinely use animals for experimentation. In experimentation, the animals are typically killed when testing has finished in order to examine the body post-mortem for additional research.
However, current and former Neuralink employees disclosed to Reuters that the number of animal deaths is higher then necessary because of Musk's pressure to increase the speed of research. Four experiments involving 86 pigs, and two monkeys were reported to be improperly done because of human error. Not only did these errors weaken experimental research value, but it also required those tests to be repeated leading to more animal deaths.
Additionally, Rachael Levy, the writer of the exclusive for Reuters, wrote, "One employee, in a message seen by Reuters, wrote an angry missive earlier this year to colleagues about the need to overhaul how the company organizes animal surgeries to prevent 'hack jobs.' The rushed schedule, the employee wrote, resulted in under-prepared and over-stressed staffers scrambling to meet deadlines and making last-minute changes before surgeries, raising risks to the animals."
Currently, instead of a more traditional testing approach which involves researchers testing one element at a time in an animal study and drawing relevant conclusions before moving on, Neuralink, according to Reuters, launches tests in quick succession before fixing earlier testing issues or drawing complete conclusions. This approach, in turn, results in more animals tested and killed, in part because of the need for repeated tests.
Neuralink did not respond to requests for comment.
Employee dissent is not the only headache coming for Musk and his company, however. Now, a federal investigation into potential animal welfare violations is underway by the US Department of Agriculture's Inspector General at the request of a federal prosecutor. The probe, which was opened in recent months, focuses on violations of the Animal Welfare Act, which outlines how researchers are to treat and test some animals. This could put a wrench in the Musk's plan to start human trials in 6 months as problems with the company's testing could raise questions about the quality of the resulting data.  
This is not the company's first foray into controversy. In early 2022, animal rights group, Physicians Committee for Responsible Medicine, filed the first public complaint of Neuralinks animal treatment with the state of California and a federal complaint against the University of California, Davis. The federal complaint was then referred to the USDA and has resulted in the launch of the formal probe.
In an email to MD+DI, USDA Office of the Inspector General wrote, "USDA OIG neither confirms nor denies the existence of any such investigation. We have no comment." The Physicians Committee for Responsible Medicine did not responded to requests for comment.
Musk continues to showcase the same impatience in Neuralink as he did in the disastrous acquisition of Twitter, and many missed deadlines of Tesla's self-driving system, which was supposed to happen in 2018, then 2019, and in the years since. Neuralink itself has missed several deadlines to win regulatory approval to start human clinical trials since its launch in 2016.
As MD+ DI previously reported after the recent "show and tell", this impatience could be dangerous for patient's hopeful for the device.
"From an ethical perspective, I think that hype is very concerning," said Anna Wexler, assistant professor of medical ethics and health policy at the Perelman School of Medicine at the University of Pennsylvania, in an interview with CNBC. "Space or Twitter, that's one thing, but when you come into the medical context, the stakes are higher."
Sign up for the QMED & MD+DI Daily newsletter.
You May Also Like
---