Trends Impacting Medtech & Biotech Job Markets in 2023
Trends Impacting Medtech & Biotech Job Markets in 2023
Various factors are contributing to a job scene unlike any other as we enter the new year.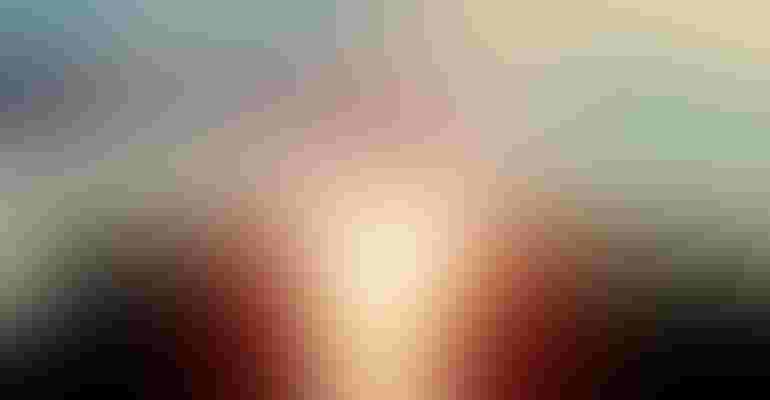 Image courtesy of Dilok Klaisataporn/Getty Images
On the pages of the calendar, it wasn't too long ago that the thought of synthetic messenger RNA (mRNA) vaccines seemed quite imaginary to students in the Biotechnology Program at Thomas Jefferson University, Philadelphia, PA. But a lot has changed in the world since the coronavirus pandemic began in January 2020. And in the past year alone since the first covid mRNA vaccines were deployed in the United States, it seems the medtech industry has accelerated in a way that can't yet be fathomed in such a relatively short amount of time.
"Before the pandemic, I remember teaching students that the technology is there to use messenger RNA and that seemed very futuristic to them," said Scott E. Gygax, Ph.D., Vice Chair and Assistant Professor, Medical Laboratory Sciences & Biotechnology Department and Biotechnology Program Director, Jefferson College of Health Professions, at Thomas Jefferson University, Philadelphia, PA. "And we're just about a year later, and everyone's receiving that technology." This revelation is just one example as to why Gygax, with 16 years of experience as an adjunct at the university, sees the medtech job market flourishing in an unprecedented way entering into the early part of 2023. "There's never been a better time in this industry," said Gygax. "There are a number of initiatives that have launched this year that will impact future years to come, as far as the investment in biotechnology and biomed factoring for new cutting-edge therapies, such as monoclonal antibodies, gene and cell therapy, and viral vector. These technologies are really beginning to blossom. There's a need for talent and a lot of competition for companies to recruit and retain that talent. This results in a lot of great benefits to the employee."
The benefits could result from a range of dynamics including scientific and medical innovation, the subsequent demand to curate related data and analytics, and the need to respond to increasing cybersecurity threats.
A Calling For Cell & Gene Therapy
From his view in the Philadelphia region, an area that has become casually referred to as "Cellicon Valley" and "Celladelphia" as a leading hub for cell and gene therapy work, Gygax sees advantages in the market for professionals who've been employed for several years as well as those who are fresh to the scene. "There's advantages from both directions," he said. "It's a good time to look for new opportunities or to join the sector. The Philadelphia region has blossomed in terms of biotech and pharma, and there are a number of companies needing a lot of talent. There's also a need within the industry for educators to supply the type of talent that these companies need, whether it's biomanufacturing of the products or management and research and development."
To that end, Gygax and Thomas Jefferson are part of a workforce development program – "Building an Advanced Therapy Workforce in Southeastern PA" by a grant from the National Science Foundation to develop graduates who fulfill many important roles needed within the region's biotech/pharma/biomanufacturing industry. "Academic centers like Thomas Jefferson are really focused on biotechnology, and have the emerging biotech and pharma in mind to develop our programs to help fill any employment gaps," he said. "There's a big initiative on the training side to help the industry. From the education side, we want these businesses to stay in our area, so that behooves us to help develop the talent that they need. It's a win-win situation."
Gygax says the allure of the industry is also attracting some professionals to pivot, return to school, and reconsider their educational choices for the chance to make the connection. "I'm seeing students who want to get in this area from other areas such as business or finance," he said. "They've come in with the prerequisites, have received the training here, and have done very well. Now they're working in this area and have really enjoyed the career change."
Part of the draw is the national investment made by the Biden Administration in September to commit to further biotechnology and biomanufacturing innovations in, among other disciplines such as climate change and supply chain resilience, healthcare. The National Biotechnology and Biomanufacturing Initiative is a "whole-of-government" effort that is projected to cost $2 billion and could have sweeping impacts across the entire biotechnology research and development lifecycle. 
"This should help to accelerate product development into the marketplace," said Gygax. "From here, we're moving forward at a rapid pace and we need the talent to enter into this space to keep the momentum going."
Focus on IT, Data & Security
According to the U.S. Bureau of Labor and Statistics (BLS), the field of information security analysts is projected to grow by 35% between 2021 and 2031. Similarly, BLS projects the job growth for health information technicians to reach nearly 20 percent.
"A lot of focus now is on streamlining that effort to really get these products that are showing great promise to go through the vetting process to the marketplace," Gygax said. "Telehealth and other aspects of data mining, especially in public health, are important and have been heightened by the pandemic. There's a great need to have the general population being able to connect to the technology."
As technology continues to foster such interconnectivity, more emphasis is expected to be placed on the protection of digital assets. "There's always a big effort at any company to protect their information from being acquired," said Gygax. "Cyber terrorism has created some innovation in protection and made people very cautious and careful with how information is transmitted. Part of the initiative is data and information sharing in a secure way."
The proper development of analyzing large datasets and mining that data has also become a big advantage for the companies that invest in this line of work, Gygax says. "Pharma companies in particular have really invested in bioinformatics and data mining for how they establish their phased trials and go through the FDA approval process," he said. "And that is driven through data mining, in this era of genomics – genomic sequencing data and associated health information has led to the development of pharmacogenomics, how a patient's genes respond to medication. This is huge for pharma, and I imagine for biotech in finding their market advantage and their niche in the area. You can get a lot of that information through people who are good at analyzing and organizing large datasets in a clear way that allows business management to make important decisions about their products and their patients."
Shailaja Salagrama, a digital engineer and research scholar based in Chicago, IL, who focuses on the fields of long-term evolution protocols, digital forensics, and location and wireless network security, also anticipates that job opportunities in the IT and security arenas will continue to benefit the employee side if for no other reason that companies in all markets will need to be better about their internal and external security measures. Particularly, Salagrama expects an increase in the use of blockchain technology to create more need for professionals. Among the reasons that more companies will need to make more hires for purposes of cybersecurity are for maintaining cryptocurrency integrity, securing banking assets, protecting health records of patients, safeguarding military and defense data, and fortifying devices connected to the internet of things. "More companies are also going the route of employing experts to come in and work as hackers to help the company expose its internal security flaws," said Salagrama. "There is a risk of information being leaked outside of the company, but these companies will continue to have their own parameters for background checking and protocols."
Better Employer Benefits
Much like the innovation that exists within the industry, Gygax also projects that employers will become more creative as they attempt to acquire talented professionals and keep them onboard as competition increases in the marketplace.
"I see employers making inroads because the competition for talent is very high right now," he said. "You can retain talent with money and/or incentives, but employers are also working on designing more innovative workplaces that make employees feel like they are part of a team and making a difference. You can also retain talent when there's a lot of flexibility for employees to make lateral moves to areas that excite them intellectually or vertical moves to increase their salary."
Gygax also suggests that the opportunity for sign-on bonuses could become more common.
Sign up for the QMED & MD+DI Daily newsletter.
You May Also Like
---