Could BioTrace Set A New 'Tempo' for Temporary Pacing?
Could BioTrace Set A New 'Tempo' for Temporary Pacing?
Updated Dec. 20, 2016
Temporary pacing leads are getting more stage time as doctors try to head off a common heart block complication from TAVR. BioTrace Medical Inc.'s new Tempo lead aims to make temporary pacing more secure and consistent compared to existing technologies.
Amanda Pedersen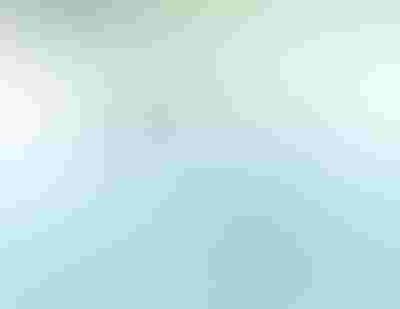 As transcatheter aortic valve replacement (TAVR) technology becomes an increasingly common treatment option for patients with severe aortic stenosis, temporary pacing leads are getting more stage time in the cath lab than ever before as doctors look for ways to prevent atrioventricular block, TAVR's most common complication.
Now, U.S. interventional cardiologists have a new lead that could take temporary pacing that is designed to be more secure and consistent compared to existing technologies in this space.
After winning an FDA 510(k) clearance in October, venture-backed BioTrace Inc., of San Carlos, CA, said its Tempo lead is now in use during TAVR and other procedures where temporary pacing is indicated. The lead is designed to offer a more secure and stable cardiac pacing option compared to other temporary pacing leads on the market, with the goal of reducing complications and allowing patients to ambulate sooner after procedures. The trick to the new device is an active fixation mechanism, bipolar electrodes, and a soft tip.
In addition to the potential clinical benefits of the device, the availability of new and improved temporary pacing leads could translate to significant health care savings as up to 25% of TAVR patients currently end up needing a permanent pacemaker implanted soon after their procedure.
Temporary leads are used in more than 350,000 procedures a year, according to BioTrace, a number that is growing rapidly thanks to an aging population and the increasing popularity of TAVR. The temporary pacing lead, a small catheter with two electrodes, is placed in the right ventricle of the heart through a vein in the groin or neck. The lead is then connected to an external pacemaker, allowing the patient's heart rate to be monitored and controlled for several days.
The problem with other temporary pacing leads on the market, according to Martin Leon, director of the Center for Interventional Vascular Therapy at Columbia University Medical Center and New York Presbyterian Hospital, is that they tend to be associated with a high risk of ead dislodgement and inconsistent pacing, which in turn leads to poor outcomes and longer hospital stays.
The Tempo lead offers "an exciting advance over existing technologies," said Leon, who is also a member of BioTrace's scientific advisory board.
BioTrace CEO Laura Dietch told Qmed that most of the TAVR patients who receive a permanent pacemaker are not even using the pacing device 30 days after implant because most of the conduction disturbances associated with the TAVR procedure resolve over time. Having a secure temporary pacing lead could potentially enable watchful waiting for these patients and help them avoid a permanent pacemaker, Dietch said. That ultimately translates to better TAVR outcomes and reduced costs, she said, because patients using the Tempo lead can be moved out of the ICU.
James Harkness and Brian Whisenant, of Intermountain Medical Center in Salt Lake City, and Susheel Kodali, of the University Medical Center and New York Presbyterian Hospital, performed the first commercial cases with the Tempo lead during patients undergoing TAVR.
Whisenant, the medical director of the structural heart disease program at Intermountain Medical Center, said the Tempo lead reliability allows stable and secure placement and is easy to use. He touted the device as "the new standard of care" for patients needing temporary pacemaker support.
Dietch said the company expects to expand the launch of the device to additional U.S. sites in the coming months.
Safety and efficacy results of the first-in-human study of the device, presented in October at the annual Transcatheter Cardiovascular Therapeutics conference in Washington, showed that the device was successfully positioned in 23 (92%) of patients, with two patients having unsuitable anatomy. Pacing with the lead was considered successful in all of the treated patients without any incident of loss of pace capture or lead dislodgement of the device from within the heart and no other device-related adverse events.
Amanda Pedersen is Qmed's news editor. Reach her at [email protected]
[Image credit: BioTrace Medical Inc.]
Sign up for the QMED & MD+DI Daily newsletter.
You May Also Like
---