Women's Health Devices Taken to Task by Citizen Petitions
Women's Health Devices Taken to Task by Citizen Petitions
A permanent birth control system and laparoscopic power morcellators are subjects of two recent citizen petition letters to FDA.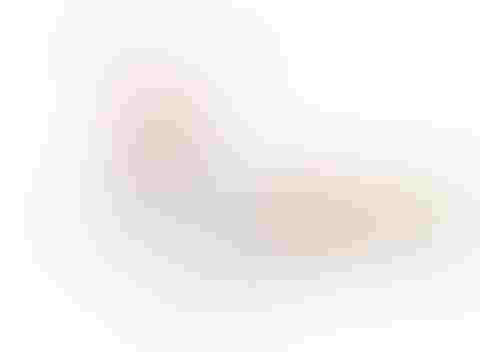 Marie Thibault
Recent citizen petition letters find fault with two female health devices—the laparoscopic power morcellator and a permanent birth control insert. Both devices have been the subject of recent heated debate and the petitioners lobby for FDA to yank them from the market.
In a February 20 petition, lawyers from the Law Office of Koch Parafinczuk & Wolf, P.A. in Fort Lauderdale, FL take issue with Essure permanent birth control, saying they represented hundreds of women who received the Essure inserts. The petitioners claim that medical data was fraudulently fixed during the premarket approval process, and that conditions of the approval order and federal laws have been violated several times. Included in the letter is a request for FDA to suspend the device's approval.
The Essure system, now owned by Bayer after its 2013 acquisition of Conceptus, involves hysteroscopic placement of nickel-titanium alloy inserts into the fallopian tubes, which, with tissue ingrowth, block the fallopian tubes and result in permanent birth control.
The petitioners maintain that the device has led to adverse events including device migration and organ perforation. The petitioners claim that"medical records of trial participants were altered to reflect (1) favorable data, including less pain then [sic] was experienced and (2) certain birth dates," and that the company did not follow several requirements of the Essure approval order and of federal laws, including timely approval reports and notices of adverse events.
Essure has been the subject of controversy before. In 2013, famous consumer advocate Erin Brockovich took up a campaign against Essure procedure, documenting the side effects women were reporting.
In response to a request for comment, a Bayer spokesperson said in an e-mailed statement, "The Citizen's Petition regarding Essure was submitted to the FDA by a law firm that has filed five Essure product liability lawsuits naming Bayer as a defendant. The allegations made in the Citizens Petition are similar to those stated in the lawsuits. Bayer stands behind the safety and efficacy of Essure and will aggressively defend itself in Court. Bayer will also continue to work with the FDA on this issue and will respond to any questions the agency may have related to this Citizen's Petition."
The company's statement went on to address two specific claims in the petition. First, the petition states that FDA was not notified of an internal Excel file with over 16,000 complaints since 2011. Bayer said, "We can confirm that in 2013 prior to the acquisition, Conceptus provided the FDA with a CD-ROM that included 16,047 complaints in an Excel file. FDA acknowledged receipt of the CD-ROM in an Establishment Inspection Report sent to Bayer on June 26, 2013. There was no failure to notify FDA of these complaints as alleged by the petitioner."
On the alleged alteration of clinical data, Bayer said, "Although we cannot discuss individual clinical trial participants, we have seen the materials submitted with the Citizen's Petition and strongly disagree with those allegations. Based on good clinical practice (GCP), it is not uncommon for investigators to make edits prior to finalization on investigational reports."
Another recent citizen petition, filed on March 4, came directly from a patient, Sarah Salem-Robinson. She calls for FDA to ban laparoscopic power morcellators, which are under fire for potentially spreading and seeding rare uterine cancers. In her letter, Salem-Robinson argues that though FDA has published an advisory against use of the devices, many gynecologists continue to use power morcellators and to minimize the risk of spreading unknown cancer.
"As a victim of the power morcellator myself, (one in a list of over 400 known women, some alive and many deceased) and also an OB/GYN Physician Assistant for eleven years, I am appalled and find it 'criminal' that this faulty oncologic designed device which promotes seeding of cancer, has grown in popularity within the GYN community over the past two decades," Salem-Robinson wrote.
The laparoscopic power morcellator has been hotly debated over the past year. A physician couple, Dr. Hooman Noorchashm and Dr. Amy Reed, have been loud advocates for banning the devices. Dr. Reed had a hysterectomy with the device and found out soon after that she had uterine sarcoma. Last year, FDA published safety communications about the devices and maker Johnson & Johnson issued a voluntary recall of its power morcellators in July 2014. Health insurers Highmark and United Healthcare have said they will not cover use of the laparoscopic power morcellators during hysterectomies, and a few health systems and hospital chains have stopped using the devices.
Makers of laparoscopic power morcellators did not immediately return requests for comment.
FDA has acknowledged receipt of both citizen petitions, but has not taken any other action.
Marie Thibault is the associate editor at MD+DI. Reach her at [email protected] and on Twitter @medtechmarie.
[Image courtesy of IAMNEE/FREEDIGITALPHOTOS.NET]
Sign up for the QMED & MD+DI Daily newsletter.
You May Also Like
---