Getting a Handle on EU MDR
Getting a Handle on EU MDR
A look at how to overcome EU MDR roadblocks.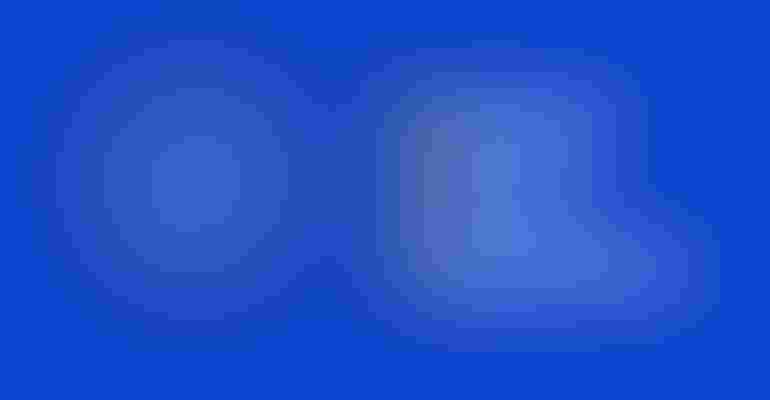 Image Credit: Dmytro Yarmolin via iStock/Getty Images
Traditionally, if medical device manufacturers wanted to get products into a major market quick, they obtained CE Marking in the European Union first. The EU required proof of safety and performance, but the FDA required more robust clinical data, making FDA clearance or marketing approval more time-consuming and expensive.
Several years and two EU patient safety scandals later, the tides have shifted. FDA has implemented programs to expedite 510 (k) clearance and the EU has implemented Medical Device Regulation (MDR). In full force since May 2021, EU MDR has left both medical device companies and notified bodies scrambling.
Companies with CE-marked devices as well as those working toward certification face major hurdles in the path from development to market access. Antal Solyom, director of the Medical Device Unit at HungeroTrial, a CRO based in Central and Eastern Europe, described those hurdles in his first of two regulatory sessions at BIOMEDevice Silicon Valley, CA.
During his first session, "Biggest Challenges Faced by Medical Device Manufacturers in the EU," Solyom explained that the two main obstacles stem from lack of resources. First, the notified bodies that review technical documentation are overworked and understaffed.
The number of notified bodies has dropped from about 80 to 39. But their workload has increased by about 43% per certification. Many of them are so booked they aren't accepting new customers, Solyom said.
Because of the workload involved, the average time it takes for a notified body to process a certification ranges from 18 to 24 months. And given the number of certificates in the queue—23,700 for legacy devices alone—the backlog won't ease up any time soon.
Medical device manufacturers can help expedite the process by submitting complete documentation on the first pass. Solyom said about 85% of submissions received are rejected because they are incomplete. When a notified body rejects a submission, it goes back to the end of the line, and manufacturers must wait all over again. "Notified bodies don't review partial submissions," Solyom said. "You have to be careful with your technical documentation."
Manufacturers are also scrambling to conduct clinical investigations for medical devices across most risk classes. Existing devices may submit data from a post-market clinical follow-up (PMCF) study which is faster and less expensive; however, new devices and new intended uses must conduct a full clinical investigation.
To clear the hurdles to CE Marking with as little difficulty as possible, Solyom recommended the following:
Contact your notified body as early as possible to develop a strategy

For legacy devices, collect post-market surveillance data in advance to prepare for upcoming reports

Conduct a gap analysis to determine weaknesses in your clinical data

Prepare strong clinical evaluation, post-market surveillance, post-market clinical follow-up, and clinical development plans

Partner with a medical device CRO for clinical investigation support
Changing Tides
Given all the pre- and post-market requirements under EU MDR, many manufacturers are evaluating whether a CE Mark is worth the investment, Solyom said. He continued the conversation in his second session, "Transatlantic Tides - Comparing EU and FDA Medical Device Regulations." Here, Solyom was joined by Farid Farahmand, PhD, Chief Technology Officer of Tidal Medical Technology, to evaluate the similarities and differences of the FDA medical device pathways and EU MDR.
Solyom and Dr. Farahmand said that both the U.S. and EU base their requirements around intended use, but the route to market access differs. In the U.S., medical device manufacturers engage solely with FDA. In the EU, manufacturers work through independent notified bodies assigned by an EU country.
Both regions follow strict safety standards and cleaning validations, but the specifics vary by country. Solyom said most EU countries follow standards harmonized with EU MDR and ISO. However, while FDA does reference AAMI/ISO standards in its guidance documents, following American standards won't get you a CE Mark. "If you do a gap analysis to find out what additional evidence you'll need, you can provide a report explaining the difference and how you are complying with the missing points," Solyom said.
Both presenters encouraged medical device manufacturers to implement ISO standards throughout the product lifecycle, including the design phase. By following these standards early and often, manufacturers can smooth the path to market access in other countries.
For regulatory approval overall, Solyom and Dr. Farahmand said some countries outside the EU use MDR as a framework for their requirements. Others, such as Saudi Arabia, will accept CE Mark as sufficient for regulatory approval but with some additional requirements.
An audience member commented that the pendulum of burden has swung toward the EU, while FDA has become less burdensome. Health Canada, Solyom said, falls somewhere in the middle.
The pendulum of enforcement, however, leans toward the FDA. FDA has the authority to shut your place down," Solyom said. "Notified bodies can withdraw your certificate but they can't stop you from manufacturing."

Heather R. Johnson is a consultant and writer for the medical and clinical technology industries. She's based in the San Francisco Bay Area.
Sign up for the QMED & MD+DI Daily newsletter.
You May Also Like
---