Cover All the Bases When Filing for a Medical Device Patent
Cover All the Bases When Filing for a Medical Device Patent
CONFERENCE NEWS: MD&M MINNEAPOLIS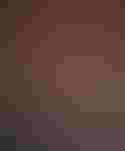 Documentation is a strong proof of invention, said Grossman.
As competition to develop innovative products within the medical device market becomes increasingly intense, companies can't ignore the value of protecting their intellectual property (IP). Safeguarding IP can be obtained via patents, trade secrets, trademarks, and copyrights.

Manufacturers should seek product protection with a patent. This gives an inventor the right to exclude others from using, making, selling (including offering to sell), or importing the invention.

Many companies, including those outside the device industry, have taken this route of protection and are fighting those who infringe on their patents. In the United States, revenues from licensing, litigation, and settlements of patents have risen tremendously during the past two decades. According to Steven Grossman, founding partner at Grossman, Tucker, Perreault, & Pfleger PLLC (Manchester, NH), revenues are currently more than $100 billion, compared with $3 billion in 1980.

If a company plans on pursuing a patent violator, it should be aware that it's treading on costly territory. IP litigation tends to be very expensive, said Grossman. "If you're a small company, between 25 and 50 people, it can be arguably prohibitive." He added that legal fees could cost a company at least $1 million, although few cases go to trial (more than 90% settle).
But before a company can go after an entity that has stolen its invention, there has to be a patent in place. Patent laws fall into the following key areas:
Process or method (e.g., computer-related innovation, business method, process that produces concrete and tangible results).

Composition of matter (e.g., polymers).
When filing for a patent, written or witnessed documentation is extremely important, as it's the strongest proof of invention. In the United States, it's possible that two companies could file around the same time, for the same invention, explained Grossman. The company that is the first to invent receives the patent. For this reason, written documentation, such as record notebooks or an invention disclosure form, provides the most common method of evidence. Grossman added that the process is different in Europe. There, the first company to file receives the patent.

Clearly naming the inventor in the patent is also critical. "If inventorship isn't properly stated in the patent, the patent can be invalid," said Grossman. Since a patent is a legal document, it should be critically reviewed, he advised.

Foreign protection is another important consideration. Foreign patents vary by country, but within one year of filing in the United States, companies have the option of submitting direct national filing, regional filing, or Patent Cooperation Treaty (PCT) filing.
Direct national filing is a patent application that is filed in a specific country; regional filing can provide coverage in up to 17 countries; PCT filing buys an applicant time and can give a company up to 30 months to pursue a regional or direct national filing.

When embarking on the task of patent filing, database searches are a useful online tool for companies. The United States Patent and Trademark Office (www.uspto.gov) provides extensive information, from the basics of filing for a patent to finding a patent attorney or agent. The European Patent Office's Web site (http://ep.espacenet.com) allows users to search for patents by number, keyword, or classification.

Copyright ©2007 Medical Device & Diagnostic Industry
Sign up for the QMED & MD+DI Daily newsletter.
You May Also Like
---