Understanding the Intricacies of Medical Device Translation
Understanding the Intricacies of Medical Device Translation
TRANSLATION
The question of why to translate, as it relates to user safety information for medical devices, is answered easily initially: because it is required. Most major healthcare markets have strictly defined regulatory requirements when it comes to language translation of safety-related information and other operating instructions. However, more and more companies are seeing that not only is translation required, but that it also makes good economic sense.
International markets are essential to medical device manufacturers' financial health and are continuing to grow in importance. Translation is an essential step in successfully bringing a medical product to a foreign market. An English-speaking doctor would not want to use a device or prescribe medication if the accompanying information were only available in German. Imagine the difficulty of using an over-the-counter product that only comes with instructions in Japanese. Similarly, a product that is only available in English will not reach its potential sales in foreign markets. Lionbridge (BGS) and CG-EY conducted a research survey of medical device companies. The survey states that1
• 90% say their need for translation services will increase during the next five years.
• 80% indicate that international markets comprise at least 25% of their total company revenue, some as much as 50%.
• 65% say translation is critical for regulatory approval.
• More than 50% of global revenues for some leading medical product manufacturers come from international markets.
• 35% say translation is essential for marketing and training.
As more companies become aware of the effect of translation, they are beginning to ask how to translate rather than why to translate. There is a complicated and time-consuming web of regulations and marketing issues that must be addressed when it comes to global product development; however it is also one of the most overlooked necessities. When bringing a new device to market, device manufacturers should not wait until the final stages of development to begin addressing the translation process. It is important to get it right the first time because a poorly translated product could damage the company's reputation or cause a public relations fiasco. More importantly, it could create product liability issues if the product is used incorrectly because of an inaccurate or unclear translation.
Planning ahead for translation is the best way to save money and avoid costly downfalls such as product delays or a reduction of the patent protection window, which can endanger long-term profits. Fixing a flawed translation can cost nearly as much as translating it correctly the first time, not to mention the potential for lost revenues while the translation is being reworked.
When seeking sources for translation, preparation is key. In terms of global marketing of medical devices and the translation process, requirements go beyond a simple product approval marking. Audits are ongoing and companies need to plan ahead for translation expenses both in the initial development stages and throughout the life of the product. There should be both internal and external audits of the translation process to ensure that the process has been followed and that every step is documented, down to checking the credentials of the translators, reviewers, and other key players.
Preparation and Planning
The first steps in any project should consist of advance planning and preparation. The following questions can help OEMs anticipate their translation needs:
What Needs To Be Translated? This should include all documentation, packaging, software, hardware, and firmware. It is essential to include all of the components because making additions later will likely cause cost overruns and project delays. At minimum, all safety-related information should be translated.
What Are the Regulatory Requirements? Does anything need to be changed for the specific market? Are there specific regulations that will require that the product, documentation, or other components be modified for one or more countries or regions? What are the legal requirements for translation, testing, or usability testing in each country or market? In addition to a local office or distributor, lawyers and consultants often specialize in helping companies through this regulatory maze.
Does the Translation Program Work with International (Accented) Characters or Does It Need To Be Adapted for the Local Market? Ensuring that the product accommodates unique language characteristics and standards is done through a process called internationalization. Adaptations may include diacritic marks, such as tildes and umlauts, or characters used in Asian languages.
It is especially important that any software used in the translation process supports internationalization functions. Addresses and telephone numbers are often expressed differently for certain countries. In many countries, the postal code includes a combination of both numbers and letters. For example, in The Netherlands, a valid postal code includes four numbers followed by a space and two letters (e.g., "2714 GE"). Many software applications would reject such an entry as invalid, and thus make the address field unusable in that country. In-country offices or distributors offer particulars about local market issues and what minor changes may affect how well the product sells in the market.
What Process for Translation is Best? There are many translation models that can work, but it is important to evaluate the options. Will the company use a professional translation company, freelance translators, or hire in-house translators? There are advantages and disadvantages to each model. Companies need to decide which method works best for their needs. A translation procedure with a decision tree helps to ensure that all departments follow the same process.
Who Will Set the Correct Terminology for the Device in Each Country and Review (Validate) the Translation To Ensure That It Is Technically Accurate? Should a company rely on its distributor or staff from the in-country office or should it talk directly to physicians or medical specialists in each country to do this? Medical translations require specific knowledge of the field and how a medical device works. The purpose of the translation validation is not to correct grammar, spelling, or other linguistic errors—this should already have been done by a translator. Rather, validation is meant to ensure that the terminology and text are being used correctly in the context of the medical field. Even translators with years of experience translating in a specific field generally do not have the day-to-day knowledge of how a medical device is being used in hospitals or medical clinics. Translation validation has been one of the most difficult issues to resolve, and even today it causes delays for the translation managers at many medical device firms.
Why Create a Glossary? A good glossary contains all the terminology that is critical to the product. Not only will the glossary make the translation more consistent, but it will also speed up the translation process, because translators will not experience delays waiting for clarification of terms that could have been defined in advance. The glossary should be validated by a medical specialist from each country with working knowledge of the field in question.
All of these questions should be answered before the first word is translated or it could mean reworking the translation later. Underprepared translations cause delays in releasing the product, which can lead to lost revenues, as well as additional translation costs. The earlier the translation process is defined in the product development cycle, the better.
Regulations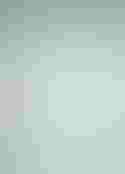 Table I. (click to enlarge) Several countries within the EU have more than one official language, and there may be several regional languages per country.
Just as FDA regulates the manufacturing, marketing, and use of medical devices in the United States, other countries have regulations specific to medical devices. It is beyond the scope of this article to cover all the regions of the world. However, because Europe accounts for about 30% of world revenues for medical equipment, the regulations for translation of medical devices in the the European Union (EU) affect a large portion of global device distribution. The EU is also unique because supplying devices to these countries means translating into several languages. Table I lists the official languages of members and applicants in the EU. A few of the other major markets (Japan, Korea, and China) also require some regulatory consideration.
The European Union. To market products within the EU, manufacturers must comply with the Medical Device Directive (MDD 93/42/EEC), the Active Implantable Medical Devices Directive (AIMDD 90/385/EEC), or the In Vitro Diagnostic Directive (IVDD 98/79/EC).2–4 The MDD covers a variety of medical devices. The AIMDD specifically covers implantable medical devices, and the IVDD covers devices used to test tissue, blood, and other fluids for diseases (such as HIV or hepatitis, blood levels of cholesterol or glucose) or pregnancy tests. The directives are quite similar in how they apply to translation, so an in-depth look at the language requirements of the IVDD can answer the bulk of questions.
Medical devices and accessories are defined in the EU directives as Class I through Class III, with requirements becoming increasingly complex depending on the classification. Higher-risk devices in Class II and Class III, as well as most Class I devices, need third-party certification and a registered EU representative. Companies that market these devices in the EU may also be required to keep up-to-date copies of certain documentation at their European offices or at the offices of an EU representative.
Some low-risk Class I devices do not require as much documentation or, in some cases, may not even need to be certified by an independent notified body. A notified body is an organization (such as Underwriters Laboratories in the United States, TÜV in Germany, or TNO in The Netherlands) that has been designated by an EU country to perform conformity assessment of medical devices.

Conformité Europeéne (CE) mark
CE Mark. With the implementation of the IVDD, which took effect in December 2003 with expanded requirements in December 2005, all new in vitro medical devices marketed and put into service must have the Conformité Europeéne (CE) mark. As stated in Article 4 paragraph 1, "Member States shall not create any obstacle to the placing on the market or the putting into service within their territory of devices bearing the CE marking provided for in Article 16 if these devices have undergone conformity assessment in accordance with Article 9." This allows in vitro devices that comply with the directive and that have the CE mark to be marketed and sold in the EU without additional testing or approvals from each member country. CE marking saves significant time and money because companies do not have to work through separate regulations for each individual EU country.
IVDD Annex 1, Section B, paragraph 8.1 states, "Each device must be accompanied by the information needed to use it safely and properly, taking account of the training and knowledge of the potential users, and to identify the manufacturer."
Regulations regarding translation of medical devices vary from country to country, and the main differences can be found in the area of possible exceptions regarding products for professional use. In some EU countries, English documentation may be acceptable for products that would be used only by professionals. However, all safety-related documents, such as instructions for use, user manuals, product or carton labels, and cleaning instructions must be in the official language of the country in which the device is sold. In addition, clinical research data protocols, clinical studies results, informed consent forms and related documents, and case report forms may need to be translated. Therefore, depending on the classification of the medical device, the IVDD, MDD, and AIMDD all require translation of all safety-related documentation or marketing collateral.
Japan. The Japanese market for medical products is estimated to be worth more than $20 billion annually.5 Medical devices are regulated under Japan's Pharmaceutical Affairs Law administered by the Ministry of Health, Labor, and Welfare (MHLW). To market a medical product in Japan, a manufacturer must obtain shonin (manufacturing product approval) for high-risk devices ensuring the safety and effectiveness of the product. In addition, a manufacturer needs a kyoka (license). The license provides authorization for an OEM to market products in Japan.
Medical equipment falls into one of three categories depending on the degree of potential risk—highly controlled (high-risk), controlled (low-risk), and general (very low risk). Typically, all documents submitted for a shonin application, as well as all safety documents, must be in Japanese. This is a large undertaking, especially for companies without a translation program in place.6
Korea. The Korea Food and Drug Administration (KFDA) enacted its Medical Devices Act in May 2003. It is similar to the system used by FDA. However, manufacturers should not rely solely on FDA expertise to navigate label and other translation requirements in Korea. Medical devices must be registered with KFDA before commercialization.
China—CCC Mark. The State Food and Drug Administration (SFDA) in China regulates imported medical devices. The State Administration for Entry-Exit Inspection and Quarantine issues safety licenses for x-ray equipment, dialysis equipment, blood purification equipment, electrocardiographs, implantable pacemakers, and ultrasound equipment. For certain high-risk devices, the China Compulsory Certification (CCC) mark is required. Devices undergo a registration process based on classification. Class III devices, for example, require testing by a Chinese laboratory. All safety information must be in Chinese for high-risk devices.
Medical devices must provide instructions for use in Mandarin Chinese translation when importing into China. The translation must be done before the product is allowed to enter the country.
Because of these weighty requirements, most medical device manufacturers either have their own governing regulatory body or consult with regulatory specialists or consultants.
Translation Strategies
Some companies use internal resources such as multilingual employees, while others look to their distributors and other product representatives for translation. Others may want to hire a professional translation agency.
Whatever translation strategy is chosen, manufacturers must use a consistent and formal process with standard operating procedures. Translation requires accuracy across the board in all industries; however, medical translation is a crucial process. Human life is at stake and, therefore, medical translation requires tighter processes and accuracy in translations that are edited and validated, double and triple checked.
For these reasons, manufacturers may feel it is best to hire that type of expertise. Vendors must be inspected, have references, and should have a formal process in place. Ideally, a translation vendor complies with ISO 9001. But just because the translation firm has experience, doesn't mean the device manufacturer can subtract itself from the process. There are critical questions manufacturers need to ask.
Translators
Find out what types of translators the translation company is using. What is their background and knowledge level of the industry? It is not enough to have a translator that simply speaks the language.
Manufacturers should feel comfortable asking to review the résumé and credentials of every translator. Highlighting industry-related needs (such as ISO 9001 certification) can help narrow the field of potential translation providers. Companies can depend on capable translators to perform initial translations and edits. But they may want to go a step further to validate the work using their own resources.
For example, Philips Medical Systems uses a translation service provider for its imaging and diagnostic products. The radiology and oncology divisions in particular have very specific terminology needs. Once the translation company has done the initial audit as well as an edit, Philips uses its own validators for each language and division. Not only do they seek translators with medical backgrounds, they seek translators who understand radiology and oncology. Device companies must have translators that are familiar with the terminology and understand the processes surrounding the equipment.
That example represents a very specific translation need, but it shows generally how companies are addressing translation accuracy internally.
It is also important to get a sample translation from the company to see how well they will work with in-house staff and to gauge how the project will be managed. Typically, 2000–3000 words is a reasonable amount of text for a good evaluation of the agency's style and knowledge of a specific field. If you have a glossary and other reference material, you should provide it with the sample translation task.
Realize that translation is not a one-way process. There should be regular communication between the manufacturer and the translation supplier. A good translator will ask questions to clarify the meaning of the source text and to better understand the product. The manufacturer's involvement should not end when the material is turned over to the translation company.
There are thousands of translation and localization agencies worldwide, so it may be useful to start the search with a relevant trade association such as the Globalization and Localization Association (GALA). The Web site, www.gala-global.org, features a basic search engine that can help identify various types of translation companies.
Terminology Lists and Software
Most companies develop terminology lists or glossaries for new products. This can be a time-consuming process, yet it is the foundation for the entire translation and local language product. It should be as comprehensive as possible by including all key software, documentation, and other product terms and phrases. A terminology list should be reviewed by the appropriate persons in-house, including in-country staff, distributors, or validators. It is critical to incorporate inner feedback and build support for the translation project from the onset.
Once terminology development has taken place, some type of translation memory (TM) software can be used to make the translation project more efficient. TM software is used to leverage repetitive phrases and terms. This means that a translator can translate a sentence once, and every additional time the sentence or a similar sentence appears, the tool will bring it to the attention of the translator. Reducing the number of words that need to be translated results in cost reduction, even the first time a product is translated. And because of the foundation built with TM tools, future updates could see even greater cost efficiency.
A manufacturer may choose to invest in such software for in-house use. At the very least, companies should require that the translation company they contract with use TM software. The TM tool is useful and can help save time and money.
Relying solely on translation tools, such as TM software, for a translation project is not a good idea, although it may be tempting. Computer-assisted translation always requires human interaction for checks and balances, because all languages evolve and change. Subtle phrase changes can dramatically alter meaning, sometimes far more quickly than software can be updated. When it comes to crucial translation in the case of medical applications, it is essential to have a human hand in the process.
Accuracy Testing
As mentioned earlier, many companies take on accuracy checking by using their own translation validators. Some may refer to this as an in-country review in which the documentation, or other translated material, is reviewed by an independent native speaker from the market country. Ideally, this is a physician, medical specialist, or someone with experience in the specific field. This type of testing often comes in the form of readability testing; however, there are instances in which companies and translation service providers are performing actual user interface testing.
It is important to note that at this stage of the development, translation validation is strictly a textual one. Once the initial translations have been made, the validation phase is not the time to make changes to the messaging. It is not the job of the validators to make any changes, only to ensure the technical accuracy of the translation and the proper use of terminology. Changes to the product messaging should be made before the translation process ever begins. Under the EU directives, all language versions should contain the same information, so if a validator in one country insists on making additions to the instructions for use, these should be incorporated into all other languages as well. In extreme cases, this may also mean that the notified body will have to approve the revised source text.
Many medical translation companies work with medical specialists for this type of validation as an additional service. But because validation has always been a difficult issue for OEMs and translation companies, an OEM may want to look into third-party companies to address medical translation validation. For example, some companies offer accuracy-testing measures. One company distributes patient questionnaires to focus groups of international populations to evaluate the nuance of cultural sensitivity. Other services may include back translation. The text is translated into the market language and then back to English. The two versions of English text are then compared to verify that the translation match.
Postmarket Translations
Translation doesn't end once the product is on the market. As products are updated, the need for translation is ongoing. However, once the initial investment has been made, translation becomes easier and less costly. Updates of products with enormous amounts of documentation, as most medical devices seem to have, become much easier as a company's TM database grows. For example, one Philips' radiology system contains over 2000 pages of documentation. Using its TM database, the company may only have to translate 100-200 pages for a typical update. That means the company does not have to spend much time or cost to translate the documents and can therefore get the product to market quickly.
Companies with the staff, resources, and knowledge often have the ability to successfully maneuver through the intricacies of medical device translation, but even the largest companies may need to turn to translation agencies that specialize in the translation of medical and health science products. Whatever the process, however, companies must have standard operating procedures in place, be familiar with the target markets' regulations regarding translation, and begin the process of translation early. The goals are to get products to market, conform to local regulations, and convey the message of the product accurately and professionally.
Jackie Walsh is the PR Specialist for the Globalization and Localization Association (GALA). She can be reached at [email protected]. Daniel Carter is a founding member of GALA.
Reference
1. "Surveys: An Analysis of Market and Customer Needs" (Waltham, MA: Lionbridge, 2004.).
2. European Union Directive 93/42/EEC, Medical Devices General.
3. European Union Directive 90/385/EEC, Medical Devices Active Implantable.
4. European Union Directive 98/79/EC, Medical Devices In Vitro Diagnostic.
5. U.S. Department of Commerce, "Healthcare and Medical Products [online] (Tokyo: U.S. Commercial Service Japan, 2006); available from Internet: www.buyusa.gov/japan/en/medical.html.
6. Martin A. Yahiro and Kiyohito Nakai "Japan's New Regulatory System," Medical Device & Diagnostic Industry 24, no. 10 (2004) 64–69.
Bibliography
Lang, Yves. "Regulatory Language Requirements and the IVDD." ENLASO Corp., 2005.
"Labeling and Language Requirements under the IVD Directive," Andres Heuberger, ForeignExchange Translation Inc., 2003.
Copyright ©2006 Medical Device & Diagnostic Industry
Sign up for the QMED & MD+DI Daily newsletter.
You May Also Like
---