Ultrasonic Welders Multiply Control Functions
Ultrasonic Welders Multiply Control Functions
Originally Published MPMN June 2001
EQUIPMENT NEWS: Welders and Sealers
Ultrasonic Welders Multiply Control Functions
Users can manipulate fine details of the welding process
The secure joining of plastic or metal parts is an important part of the fabrication process for many medical devices. In this section, new welding and sealing equipment is described that can help you to perform these operations. Ultrasonic welders that offer in-depth process control, an industrial arc welding robot, and a laser assembly system with a large work area are among the featured products.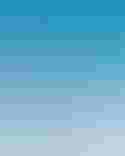 Many weld parameters can be controlled via a user interface on an ultrasonic welder by Branson Ultrasonics Corp.
Offering multiple operating modes for applications that require a high level of process control, an ultrasonic welder from Branson Ultrasonics Corp. ensures quality by allowing users to digitally program many parameters, including weld force and actuator-descent speed. The versatile 2000f ultrasonic assembly system can also adjust weld distance, time, energy, energy compensation, and peak power. Step force can be manipulated during both welding and holding cycles. All adjustments are made via a user interface with a four-line display that eases setup, operation, and troubleshooting. The password-protected unit stores all operating parameters to preset values to eliminate the need for manual adjustment. Most values can be set in either metric or standard units.
But versatility is not the system's only feature. The 2000f welder is also equipped with an advanced power supply that automatically tracks and compensates for changes in the horn frequency. Special electronic circuitry offers five levels of power protection to prevent equipment failure and increase weld quality. This quality is further improved as the actuator return speed is fixed independently of other settings. Rapid traversing increases production rates. Other features include processing limits that identify suspect parts. According to worldwide media segment manager Michael Kan, these factors "reduce cavitation, minimize rejects, and tremendously increase operating windows."
The 2000f is designed for use in manual, semiautomated, and fully automated environments. The system can function as a stand-alone unit or it can be mounted to a machine frame. Three models are available, with power configurations of 20, 30, and 40 kHz. The advanced power supply provides increased output for all frequencies. The 20-kHz model is rated at 1100, 2200, or 3300 W; the 30-kHz unit at 1500 W; and the 40-kHz welder at 400 or 800 W. All three models are compatible with many material-handling devices and external controls.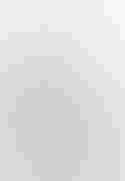 An ultrasonic welder from Stapla Ultrasonics Corp. features an indexed tool exchange system.
The K1 ultrasonic welding system from Stapla Ultrasonics Corp. also allows increased process control. Weld time, energy, and both absolute and relative depth are programmable via a user-friendly controller with a key switch. Once programmed, the generator allows one-button operation. The welder has an indexed exchange system for changing welding tools. Business manager Juergen Gaebler says that the system "eliminates unnecessary alignment and setup by allowing users to exchange tools by loosening just two bolts." With the capability for self-calibrating force measurement and automatic data adjustment, the unit's control system examines process inconsistencies and adjusts tolerances accordingly to decrease the occurrence of defects. Other features include a self-diagnostic program and an optional PC control unit. The welder operates at a frequency of 20 kHz and has a power rating of 3000 W.

RF welders seal tubing

The generator for an RF welder by Markperi International Enterprises Inc. is mounted directly beneath the press to improve voltage distribution.
Suited for tube sealing and progressive die operations, an RF welder from Markperi International Enterprises Inc. combines a space-saving generator with high-efficiency electronic circuitry. The generator for the Console welder is mounted directly underneath the press, allowing the use of a special power feed that ensures equal voltage distribution and uniform sealing. This unique construction "lets the transmission line be shorter and wider, increasing stability and balance," explains Markperi president Mark Gruenspecht. With an accuracy of ±0.6%, the frequency-stabilized generator outputs energy at a frequency of 27.12 MHz. The rugged unit features a welded steel cabinet and heavy-duty C-frame press. Three digital timers measure preseal, seal, and press dwell durations. Controls for power level and arc suppressor sensitivity ease use. Safety features include a high-voltage circuit breaker and two-handed operation. An optional switching network with dual power and seal time selectors allows the generator to perform two separate sealing cycles simultaneously. Because the special construction also gives the unit a small footprint, the welder can be used where space is limited.

An RF welder from Sebra seals a variety of dielectric tubing materials.
The Model 3113/3120 industrial RF welding system by Sebra seals dielectric tubing made of a variety of materials, including PVC, polyurethane, ethylene vinyl acetate, and some nylons. The pneumatically actuated unit's generator is CE marked and features solid-state electronics. It can produce outputs of 150 W. An autoswitching feature guarantees correct operation for single-phase input voltages of 100–230 V. Operator controls on the front panel set power levels and welding and clamp times. Dwell time can be controlled externally using a PLC. Suited for bonding applications required for external-use medical devices, the unit's electrodes can be customized to fit customer requirements.

Robot performs arc welding

Performing intricate welding tasks, an industrial robot from Fanuc Robotics North America Inc. features six axes of motion.
Featuring six axes of motion, an industrial robot has the flexibility needed to perform intricate arc welding tasks. The Arc Mate 50iL from Fanuc Robotics North America Inc. has good dexterity and fast wrist speeds to improve throughput. With a modular construction and electric servomotors, the robot also has a small footprint, which increases the number of units that can be installed in a given workspace. The machine can be mounted in either upright or inverted positions with no modifications. A double-jointed design allows for overhead welding. With sealed bearings and drives, the machine can be used in harsh factory environments. An optional collision guard is available to detect collisions before damage occurs.
Computer system stores weld data

A welding control system by Weldlogic Inc. stores data on thousands of welds.
The AWS-2000 control system from Weldlogic Inc. allows a high level of process manipulation in tungsten inert gas and plasma welding applications. Built around an industrial computer capable of storing data on thousands of welds, the system includes a 14-in. color monitor and graphics-based software. The machine can be used to set a weld current of 150–300 A, determine weld speed, provide arc distance control, and perform data acquisition. A modular design eases the integration and upgrading of weld elements. A selection of welding lathes, weld heads, motion devices, and high-purity chambers are offered as options.

Ultrasonic sewing horn minimizes drag

Amplitude modulation allows an ultrasonic welder from Dukane Corp. to be used on a variety of materials.
An ultrasonic sewing machine for joining fabrics and films has a horn capable of rotating 360° to reduce drag. Suited for use with most synthetics, the DLSM 360°–20 sewing machine by Dukane Corp. also features a 20-kHz generator that offers 35–100% of amplitude control. "By being able to control the amplitude," explains marketing manager Joe Re, "it is possible to use this machine on a wide range of materials." The sewing machine is constructed with a heavy-duty frame and is available with a variety of lace and seal patterns. A large LED display is used to monitor system procedures. Independent speed controls for the horn and lace roller allow for fine control of the sewing process. The machine can be controlled by an operator or integrated into an existing production line. Edge-guiding, rewinding, and feed rolls can also be added to the machine.

Laser system features large workspace

A laser system by Zmation Inc. has a usable workspace of 48 x 48 in.
Offering a repeatability of ±0.0004 in. and a maximum travel speed of 19.6 in./sec, a laser welding system from Zmation Inc. has a usable workspace of 48 x 48 in. The Z-LMP welding system comes equipped with a precise CO2 or Nd:YAG laser that has a wavelength of 10.6 or 1.06 µm and a power rating at 10–500 W. Vice president John Lee says that this accurate laser "provides a fast, uniform weld, even on dissimilar materials." The system requires a power feed of 115 or 220 V, 60 Hz. The welding process is controlled by a rack-mounted computer with menu-driven software that is suited for high-volume jobs or low-volume, high-mix applications. Safety features include an interlocked enclosure and a fume extractor. Video-alignment or automated vision systems are available to ensure quality. The versatile system can also be configured to perform laser marking and machining.

Benchtop heat sealer provides versatility

Benchtop equipment from Packworld USA offers repeatable control of sealing times up to 9.9 seconds.
The BPS sealer by Packworld USA is suited for both laboratory and production-line heat sealing of plastics and other materials. Consisting of a control module and a platen press, the benchtop machine allows precise, repeatable control of sealing times up to 9.9 seconds and temperatures as hot as 300°C. An auxiliary device output allows for even greater process control. The machine is available with a 6 x 8-in. platen that delivers up to 490 lb of force. For safety purposes, the platen is initially closed against the work piece at a low pressure. The press can be tooled to seal pouches and clamshell packages, form contoured seals, and attach fittings. Standard and custom sealing heads and platens allow the machine to fit specific needs. A model rated for Class 10 cleanrooms is available.
Zachary Turke
Copyright ©2001 Medical Product Manufacturing News
Sign up for the QMED & MD+DI Daily newsletter.
You May Also Like
---