Reforms Should Strengthen CDRH Postmarket Surveillance
Reforms Should Strengthen CDRH Postmarket Surveillance
NEWS TRENDS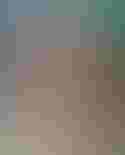 The new postmarket systems enable constant learning and feedback, and could spur innovation, says Daniel Schultz.
FDA in November announced a series of reforms that are aimed at strengthening its postmarket program for medical devices. A report by the Postmarket Transformation Leadership Team offered a number of suggestions to improve the agency's ability to identify, analyze, and act on the risks potentially posed by medical devices in use.
Most crucially, the team believes the different offices within and related to CDRH don't collaborate enough. It proposes the formation of collaborative product groups that bring together experts on the same product areas from different offices and from outside the agency.
The team's recommended actions fall into four categories: creating an internal culture of collaboration on postmarket issues, developing world-class data sources and systems, improving risk-benefit communications, and focusing enforcement strategies on postmarket issues.
"Postmarket systems that enable constant learning and feedback not only help support best medical practices to ensure safe use of devices with maximum effectiveness, but they also spur continued innovation," said CDRH director Daniel Schultz in a statement. "This plan is a major step in that direction."
These culture-of-collaboration recommendations mostly involve doing a better job of promoting the center's Total Product Life Cycle vision across all of CDRH. Significantly, the team wants to develop a matrix system of formal CDRH collaborative product groups. The groups would bring together representatives from different offices who have responsibility and expertise in the same specific product areas and have them learn from internal and external product-area experts. This would allow the staff within these areas to be more aware of common problems. (The proposal is identified as the team's highest priority.)
Another way the team wants to promote a culture of collaboration is to provide incentives, training opportunities, and rationale to motivate staff to achieve a successful collaborative culture. That includes holding managers responsible for staff performance on postmarket issues.
The information-systems recommendations made in the team's report fall into the following three categories: improving data systems, enhancing data quality, and improving data analysis.
The team wants to develop management information data systems for postmarket issues similar to those already in use for premarket review. It also wants to make postmarket data more widely available to CDRH staff and to use the eConsult program for postmarket issues. Currently, the eConsult program requests consults from other offices on premarket issues.
Regarding data quality, the team's report recommends implementing electronic reporting for MDR and MedSun (the active reporting system in place at 350 hospitals) and making it mandatory.
The team would also like to see the safety information obtained from MedSun fed back to all hospitals. And it suggests enabling more access to external data sources, including from other government agencies and from insurance companies.
As part of improving data analysis, the team wants to pursue the development of unique device identifiers. Such identifiers would help to better identify specific devices when problems in the field are raised. The team would also like to augment routine MDR analysis with assessments from additional experts.
In the risk-benefit communication area, the team suggested developing and implementing a formal risk-communication strategy that would improve messages and distribution methods. It suggests redesigning the CDRH Web site to improve the way the center provides information to stakeholders, and increasing work with health professionals to write and send out public health messages.
On the topic of enforcement, the team has a number of recommendations. These include revising inspectional strategies, leveraging international audit results, and providing more MDR data to field inspectors. It would also like to increase collaboration among CDRH, ORA, and the Office of Chief Counsel.
CDRH believes it has the appropriate regulatory authority to enact the initiative.
The full text of the report can be read at www.fda.gov/cdrh/postmarket/mdpi-report-1106.html.
Copyright ©2007 Medical Device & Diagnostic Industry
Sign up for the QMED & MD+DI Daily newsletter.
You May Also Like
---