My Favorite Bookmarks 15029
My Favorite Bookmarks
Originally Published MPMN January 2005 NEWSE-News
My Favorite Bookmarks

Lynne Todd, Technology and Operations Manager
Invibio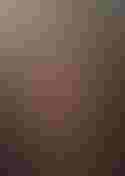 MatWeb (www.matweb.com) includes a searchable database of material data sheets, including property information on thermoplastic and thermoset polymers such as ABS, nylon, polycarbonate, polyester, polyethylene, and polypropylene; metals, including aluminum, cobalt, copper, lead, magnesium, nickel, steel, superalloys, titanium, and zinc alloys; ceramics; and semiconductors, fibers, and other engineering materials.

Yet2.com (www.yet2.com) is a virtual technology marketplace aimed at bringing together those looking to access, sell, license, or jointly develop innovative technology and intellectual property. The site also offers services for optimizing the value of intellectual property and closing capability gaps.

DaVinci-Online (www.davinci-online.com) is a technology transfer and innovation management site that enables independent inventors, companies, and R&D institutions to promote and commercialize their intellectual property, such as inventions, technologies, patents, brands, trademarks, and digital content.

FirstTuesday (www.firsttuesday.com) is a forum that links leading players in the technology sector. This is a resource for everyone from entrepreneurs and managers of new ventures to venture capitalists and investors, service providers, and corporate "intrapreneurs" or technology managers.
esp@cenet (www.espacenet.com) is a free information service from the European Patent Organisation. Site visitors can search 45 million patent documents or use the forum to exchange views with other users. Alternatively, there are links for learning more about European intellectual property networks and databases, plus IP training and events.

TheFreeDictionary (www.thefreedictionary.com) is a comprehensive reference resource. The site includes English, science, medical, legal, and computer dictionaries. A thesaurus, encyclopedia, literature reference library, and search engine are also
featured.
Invibio (Greenville, SC; www. invibio.com) provides biomaterial solutions to the medical device market and is the worldwide manufacturer and distributor of both PEEK-Optima and PEEK-Classix polymers, suitable for medical devices and pharmaceutical applications. Invibio's PEEK-based polymers are produced at its headquarters and manufacturing facility in the United Kingdom. Invibio Ltd. is a wholly owned subsidiary of Victrex plc.

Corinne Litchfield
Copyright ©2005 Medical Product Manufacturing News
Sign up for the QMED & MD+DI Daily newsletter.
You May Also Like
---